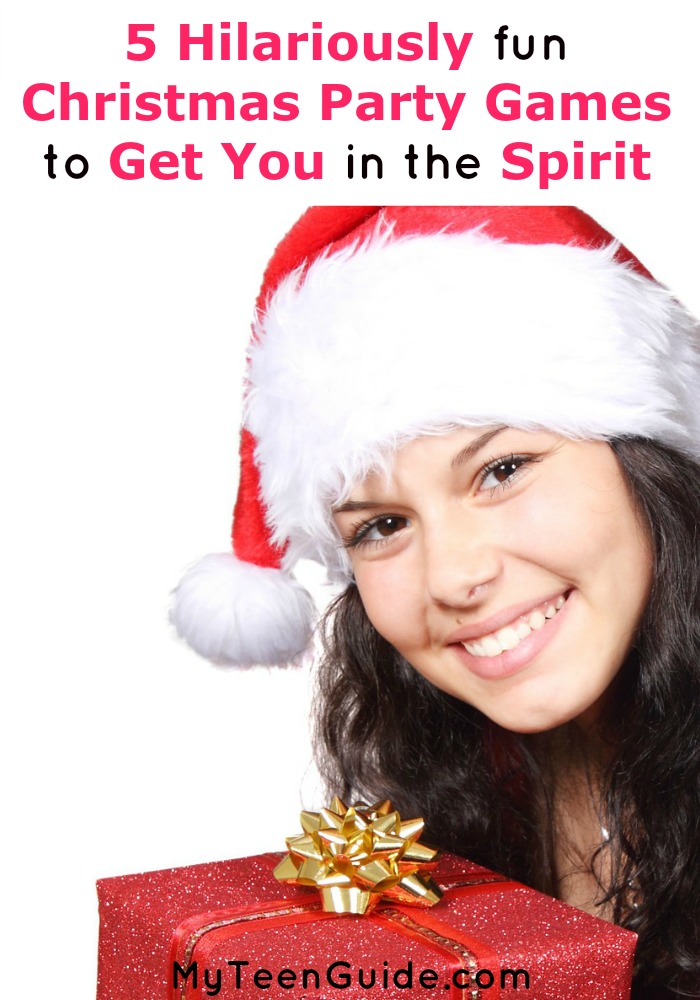 Christmas party games can be so much fun at any party, but sometimes it can be tough to break the ice and get to the laughs! I've got you covered with fun, Christmas party games that will be a blast. All of these games require minimal supplies and don't require tons of space either and can be played indoors.  Plus these games work for a small group or your entire squad! Bring on the festive Christmas games!
5 Hilariously Fun Christmas Party Games To Get You In The Spirit
Christmas Two Truths And A Lie
Add a Christmas spin to this favorite party game! Players take turns answering the question "The Worst Christmas Gift I Ever Received Is…" They must respond to the question with two gifts that are true, and one that is a lie. Other players must then guess which gift is a lie. The most outrageous the gifts, the better! This is a Christmas game is perfect for large groups!
Santa Won't Say
Purchase Santa hats for all of your guests, or simply ask your friends to wear a Santa hat to the party. Pin a different holiday character to each person's hat. Your friends then go around the room asking questions about themselves, but cannot ask what character they are. So for example, they can ask questions like "Am I green?" but not "Am I the Grinch?" Here are some characters to get you started!
Santa
Mrs. Claus
Rudolph
The Grinch
Cindy Lou Who
Charlie Brown
Frosty The Snowman
Scrooge
Tiny Tim
Jack Frost
Jack The Pumpkin King (Nightmare Before Christmas)
Snowball Toss
This game gets extra points for being extra festive. Hang a wreath somewhere from your ceiling or in a doorway. Players take turns tossing marshmallow "snowballs" through the wreath. The person who can put the most snowballs through the wreath in a minute wins! This game can also be played in teams
Candy Canes
If you have ever played the popular card game spoons, you are going to love this game! You will need a deck of cards and a bunch of Candy Canes (minimum one less than the number of people playing but extras are helpful). Two decks of cards can be used for groups larger than six people.  Place the candy canes in the center of your group, with one less than the number of people playing. Deal four cards to each player and place the rest facedown. The goal is to be the first with four cards that are matching in your hand. The dealer picks up the first card from the deck and decides if they want to keep it or not. They then pass a card to the person on their left. The dealer then moves to the next card, while other players in the circle do the same, choosing to keep the cards as they come to them or pass them along. If you decide to keep the card, you must give another card to the player on your left. Once you manage to get four cards at a time, you must take a candy cane from the center without being noticed. Once a candy cane is missing, everyone must take a candy cane. The last player who is left without a candy cane is the Grinch for that round and becomes the new dealer. Keep extra candy canes on hand as they can sometimes go flying and break accidently as players grab them!
Shaky Present
Who doesn't go under the tree at some point and shake the presents? Wrap up a bunch of boxes with jingle bells inside of them. Players must shake each box then enter their guess for how many jingle bells is in each one! Try to have boxes of varying size to make things more interesting! To make it harder, include something soft in some boxes, such as a small towel, that muffles some of the jingle bells.
Need something else special for your party? Why not try making this fun North Pole Holiday Mocktails to add an extra splash of fun to your party! These are perfect for all ages!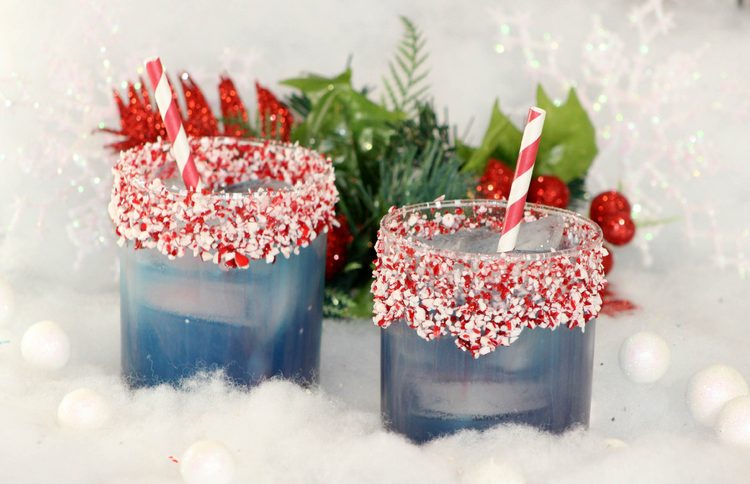 So have you played any of these fun Christmas party games? I love all of these games, but the Christmas version of Two Truths and a Lie is my favorite because it can get so outrageous! Which is your favorite game, tell me in the comments!
Image via Pixabay