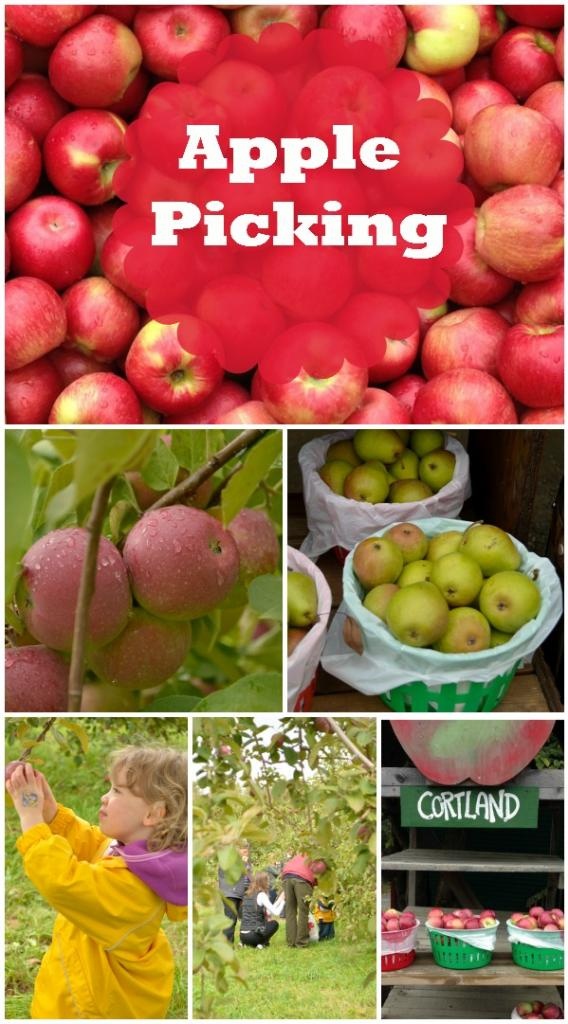 Have you ever been apple picking with kids during the fall? If not, why wait: it is a great fall activity for kids. They learn about apples, get some fresh air, eat yummy fresh picked fruits and most of all: have a great family time. I went apple picking last week. I have not been in 4 years and I realized I missed this fall activity with my kids. I consider myself lucky because I live in a city where orchards are popular and not too far away. The orchard we visited was only 45 minutes away: It is not  too far but far enough to feel like you went on a nice field trip.
Related Posts:
Apple Picking: A Great Fall Activity for Kids & Families
Once we arrived, kids went for a quick bathroom stop and then we tackled the picking. The orchard provides bags for the apple picking at $15 the bag. I find it is a bit pricey if you want a bag for each member of the family. You can get one bag and split the apple picking between the kids.  The orchards had several apple types. The most popular one was the McIntosh. Even though the different types of apples look very similar, they all have their own unique flavors.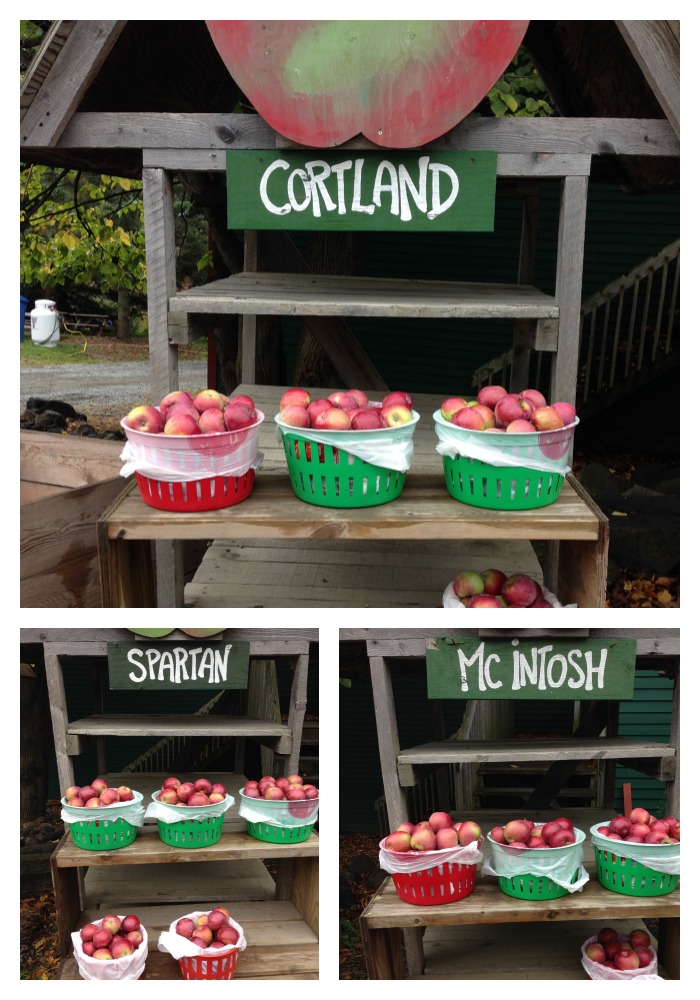 Then families settle safely in the truck that drives into the orchard.  They were pretty excited and determined to pick lots of apples.  This cute 4 year-old girl was very serious about her apple picking activity.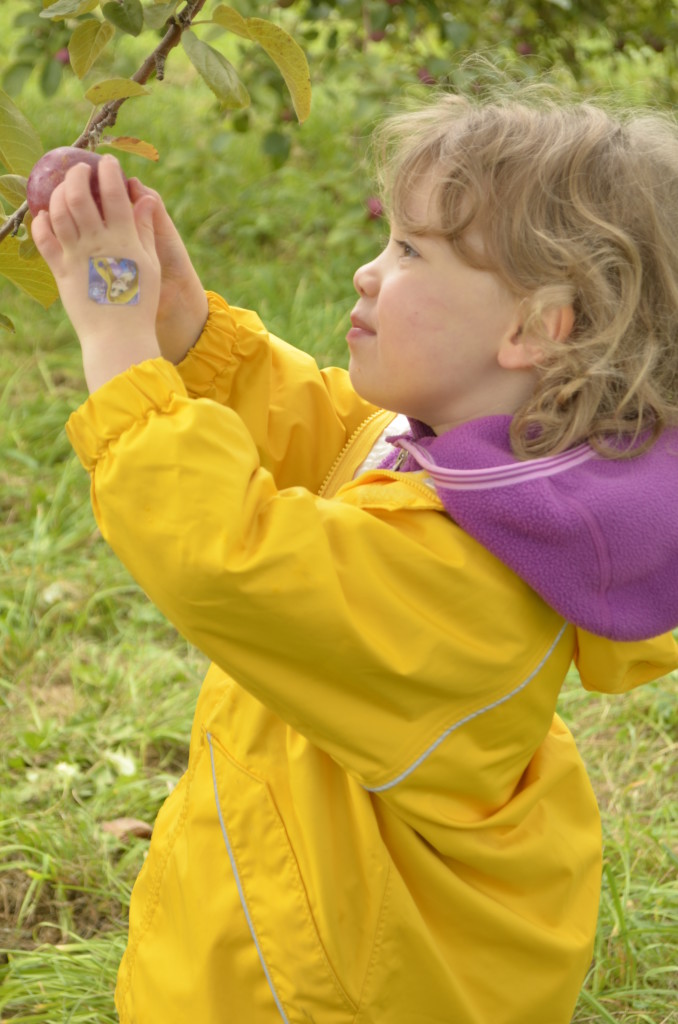 She found one of the smallest apples of the orchard! This is all that was left of it after she tasted it!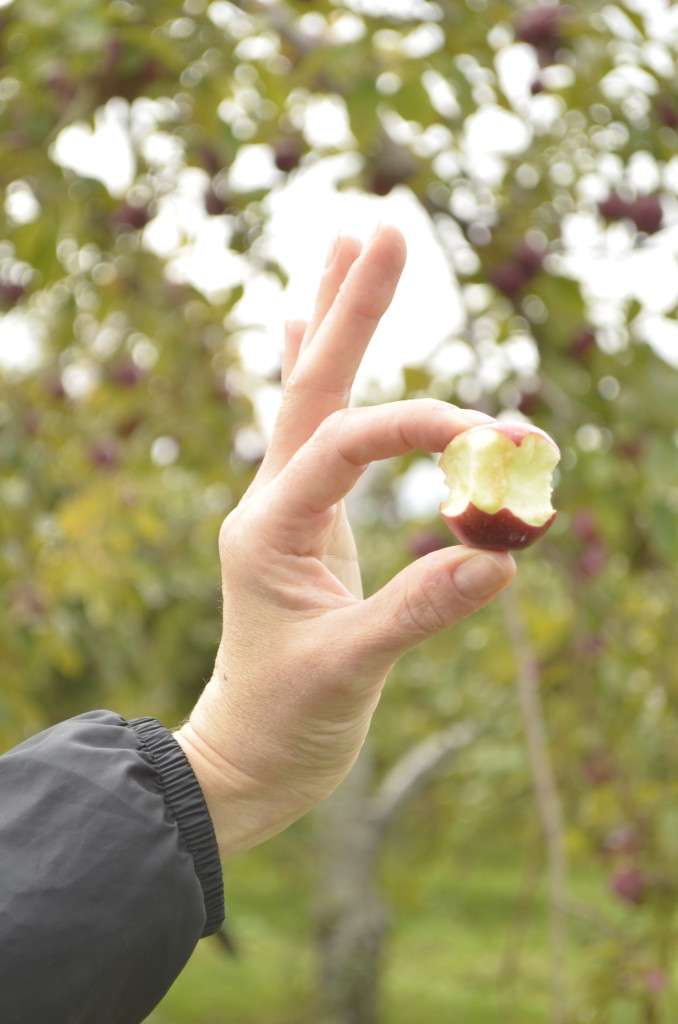 While other moms were teaching their kids about apples…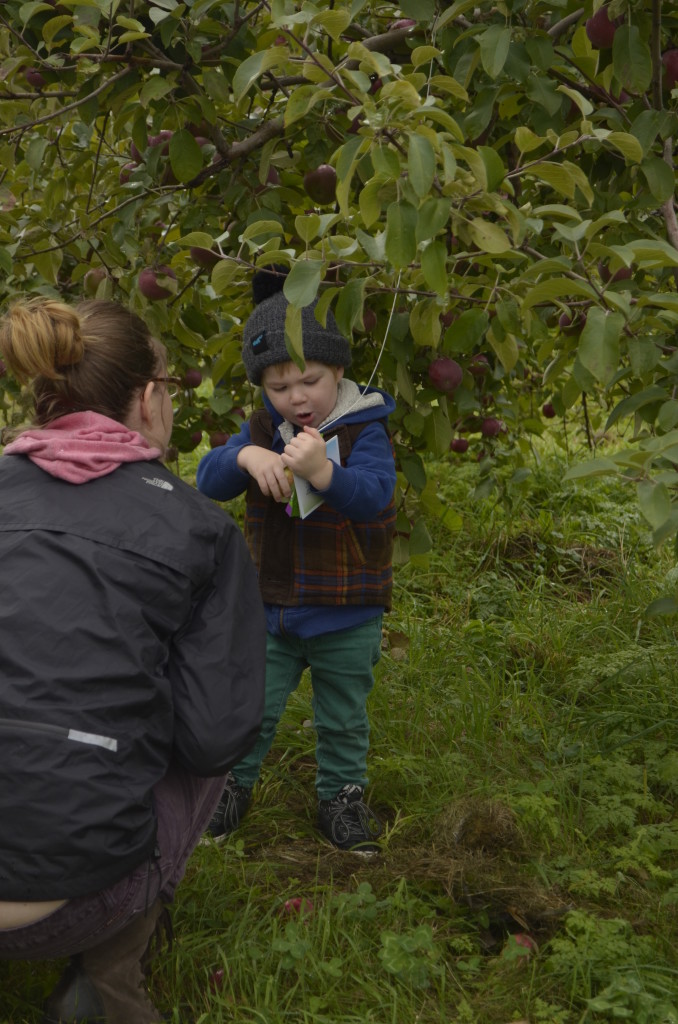 …I was taking selfies!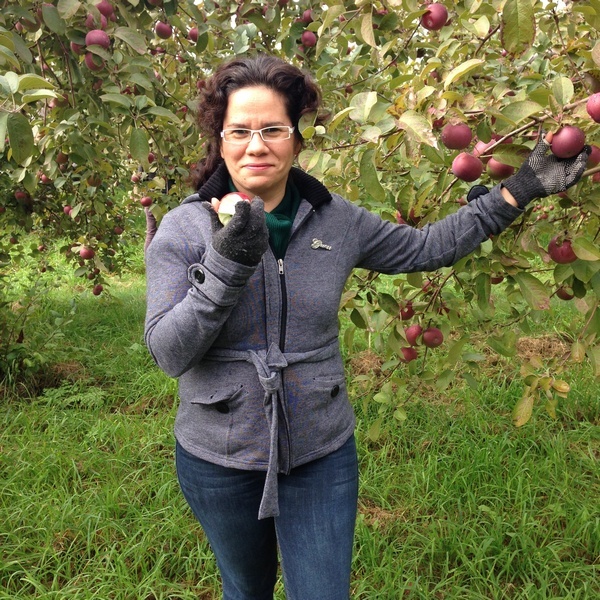 All of the kids filled their bags and they still had energy to play in the playground and watch some of the adorable animals at the orchard.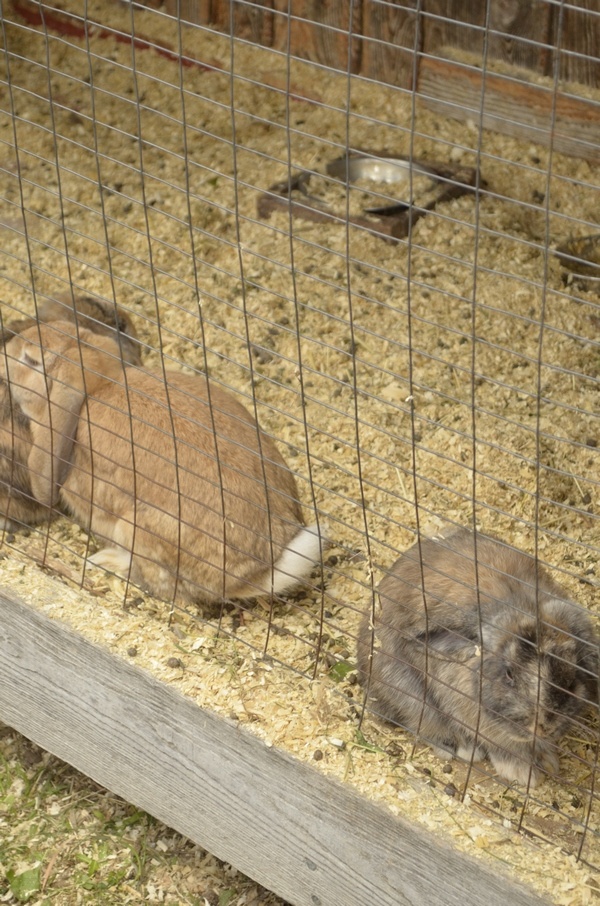 And look at those apples in the trees, don't they look good?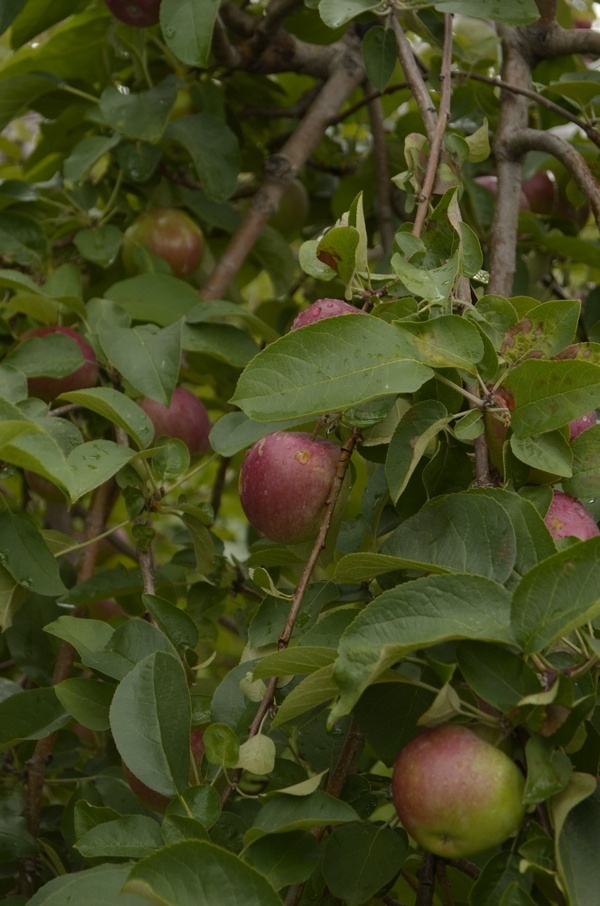 Apple picking is such a great fall activity for kids for several reasons. First, it's a fantastic way to get outdoors and active as a family. Enjoy the fresh air and get some exercise toting around that bag of delicious apples! Second, it's a fun way to teach kids about nature and how orchards like this bring us healthy foods. Finally, you'll be good to go for all those delicious fall apple recipes, like our Caramel Apple Pops over at Our Family World!
Have you ever been apple picking? What is your favorite fall activity for kids?