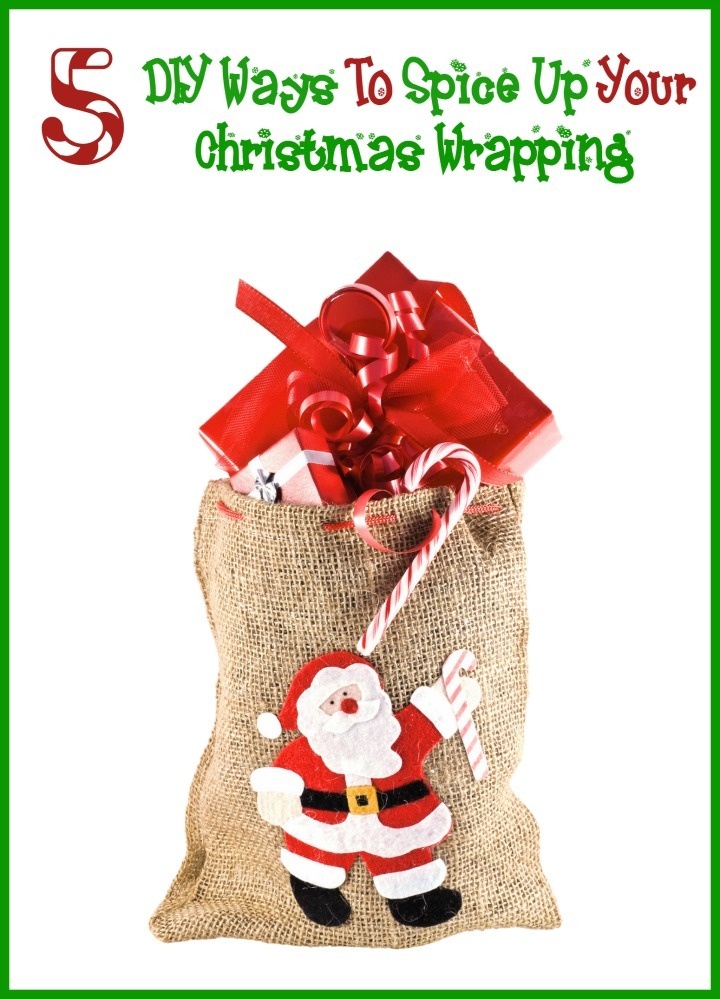 Either you love wrapping Christmas presents like me, or it's not your favourite and that's okay.
I'm going to share with you some super fun and creative ways to spice up your Christmas wrapping and they're all DIY!
No hassle, just fun!
Whether you're wrapping gifts for your family or your besties, these ideas are guaranteed to put a different twist on your gifts this year.
You'll have tons of fun exploring these DIY wrapping ideas plus your gifts will looks super cute… so it's a win, win situation!
5 DIY Ways To Spice Up Your Christmas Wrapping
1) Newspaper –
Yes, I repeat, newspaper!
You can wrap your Christmas gifts with newspaper.
How easy is that?
Your gifts will have a super chic, vintage feel to them.
Plus, you're recycling! Saving the planet and wrapping your Christmas gift all in one, does it get any better?
Add lots of funky ribbon and glitter and voilà – a new take on Christmas wrapping.
I personally wrapped all of my gifts in newspaper one year, and it was a super fun way to recycle!
2) Brown Paper –
Wrap your gifts in plain brown paper. Leave them minimal and classy with a simple red bow or go all out with sparkles and ribbons.
You can literally be as creative as you want with this idea!
You could paint the brown paper with different Christmas designs or handprints.
Or try bedazzling the gift with sparkles, ribbons and glitter glue. It's all up to your imagination!
3) Dish Towels –
This is a super cute idea!
Wrap your gift up in a dish or bath towel.
It's like two gifts in one and adds texture to your wrapping.
You can tie it all together with a beautiful bow or some thick ribbon.
4) Mosaic –
Take all different pieces of wrapping paper and put them to create a mosaic of Christmas designs.
This one is super fun to play with because it's all up to you!
You have total creative control to cut and paste different wrapping paper designs as you prefer.
5) Collage –
Wrap the gift with plain coloured paper to use as a base.
Search through old magazines and articles to find pictures and sayings that remind you of the recipient.
Then have fun with this mini art project and create a collage on the wrapping paper.
It'll add a nice personalized touch to your gift giving this season.
These five ideas are guaranteed to spice up your Christmas wrapping this year! Which idea do you want to try? Have you ever wrapped presents in something other than paper? Let us know in the comments below! Happy Holidays!