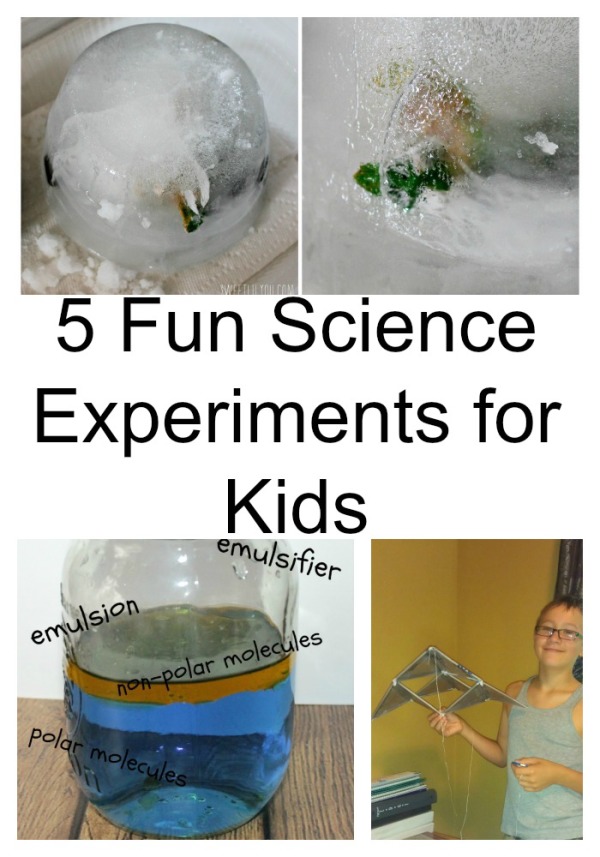 One of the best way that kids learn is through hands on fun science experiments for kids. Science can be one of those subjects that kids either love or hate, but it can make a huge difference how it is taught. It is easy to develop a love of science in kids when they get to get their hands involved and play. These  fun science experiments for kids let little ones get in there and get their hands on what they are working with.
5 Fun Science Experiments for Kids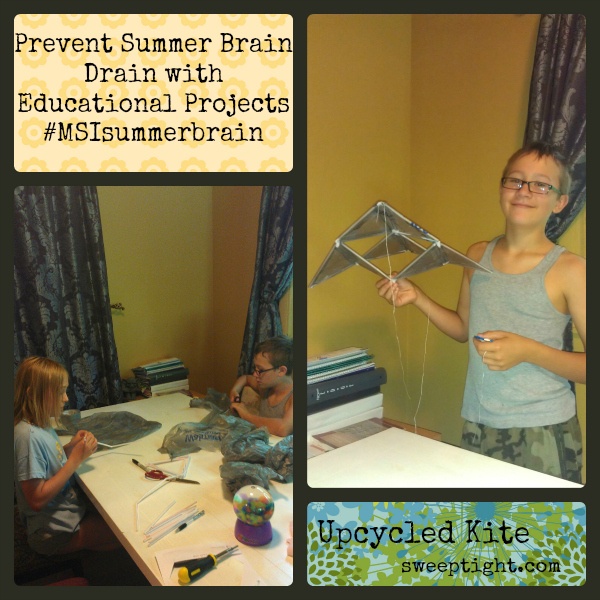 We all know the best way to encourage kids to keep learning all summer long is by giving them something that's both fun and educational, right?  Well, Sweep Tight knows that science experiments help kids stay sharp while also engaging their imaginations! She shares these Fun Things for Kids to Prevent Summer Brain Drain like a recycled kite or starting a hydroponic garden!

Did you know that your kitchen is full of fun science experiments for kids? Your cabinets and fridge houses a veritable lab just waiting to be explored.  Confessions of an Over-worked Mom does some of that exploring in her Kitchen Science Experiment. I'll be honest, I wish this experiment was around when I was taking chemistry! It would have helped me a lot!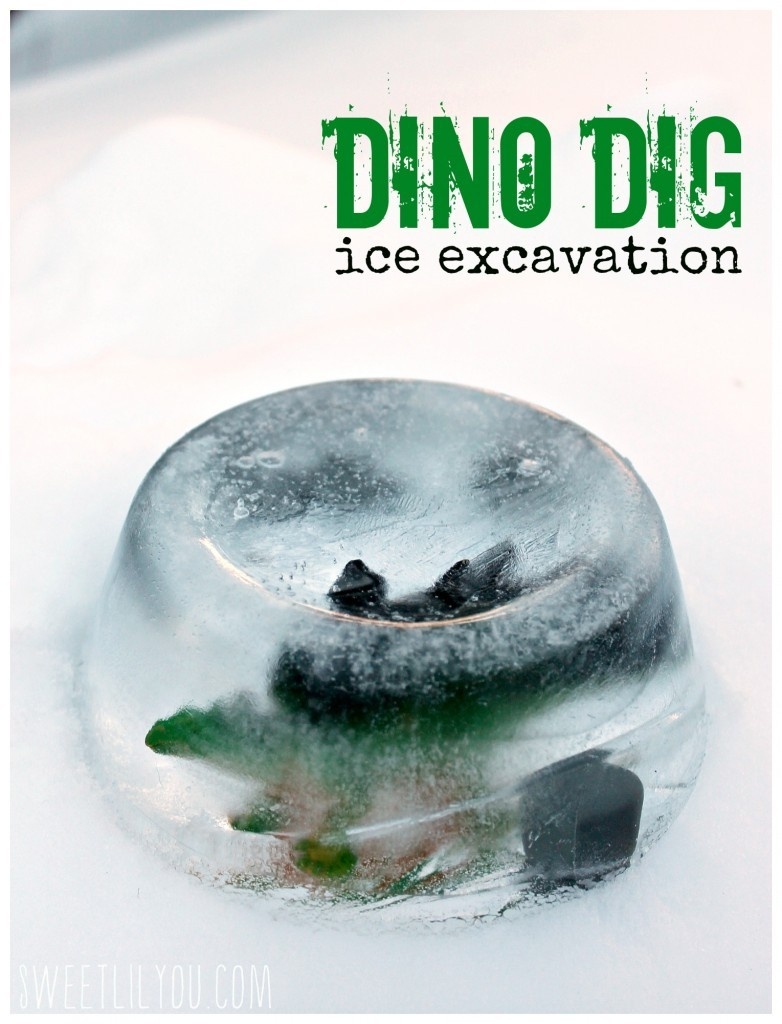 Whether you are using the cold weather outside or making the ice blocks in your freezer,  kids will enjoy the Dino Dig Ice Excavation from Sweet Lil You. Encourage them to imagine that they're exploring the frozen landscape of the Arctic as paleontologists! Ask them to tell you what kind of gear they think they'd need, what they would call their dinosaur if they discovered a new one, and so on. Simple fun science experiments for kids like this open up who realms of imaginative play.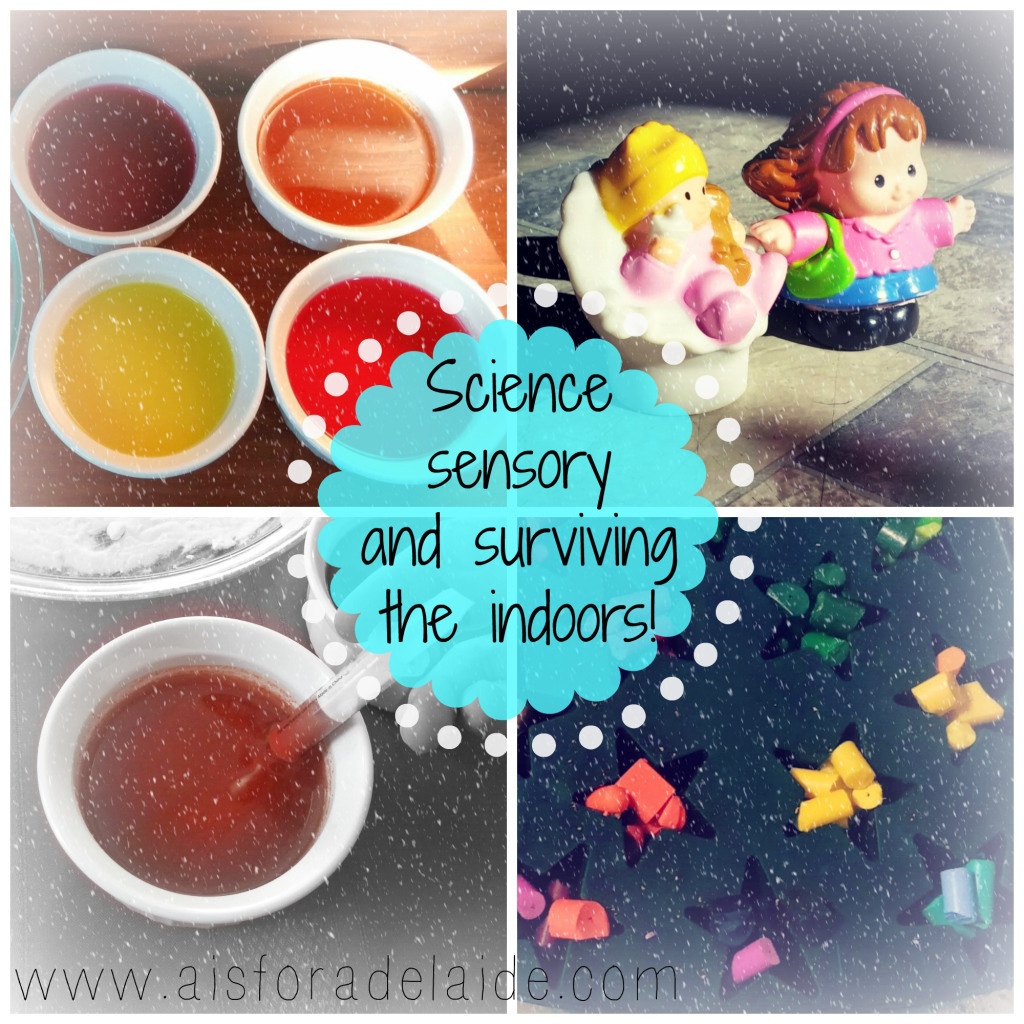 Snow is one thing we definitely have plenty of where I'm at right now, so I can totally relate to the inspiration behind A is for Adelaide's  Science, Sensory and Snow. She came up with a few really science experiments for kids to do when they're trapped indoors. I think the first experiment is super cool!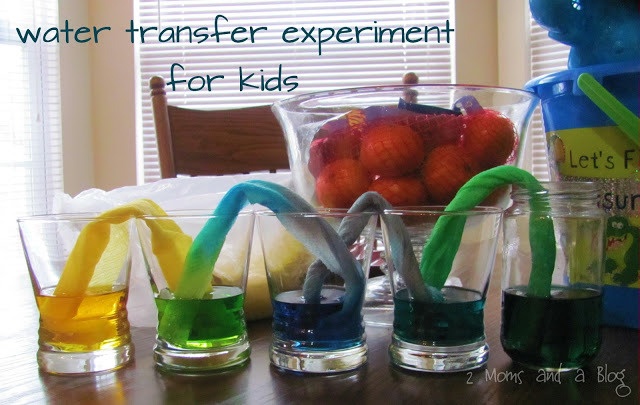 2 Moms and a Blog shows how using a few paper towels can transfer water from one place to another. I tried this once, but totally messed it up. I think I had way too much water in the cups. I'm going to try it the way she shows and explains it.  Her experiment was definitely a success!
Looking for more cool science experiments for kids? Check out our favorite cool indoor science activities for kids at home! Science is  everywhere,  you just have to use a little imagination to turn it into a teaching experience or experiment. Look around your house and think: how can I use this to teach my kids about science? You may be surprised at what you come up with!
What are some of your favorite fun science experiments for kids? Share in the comments