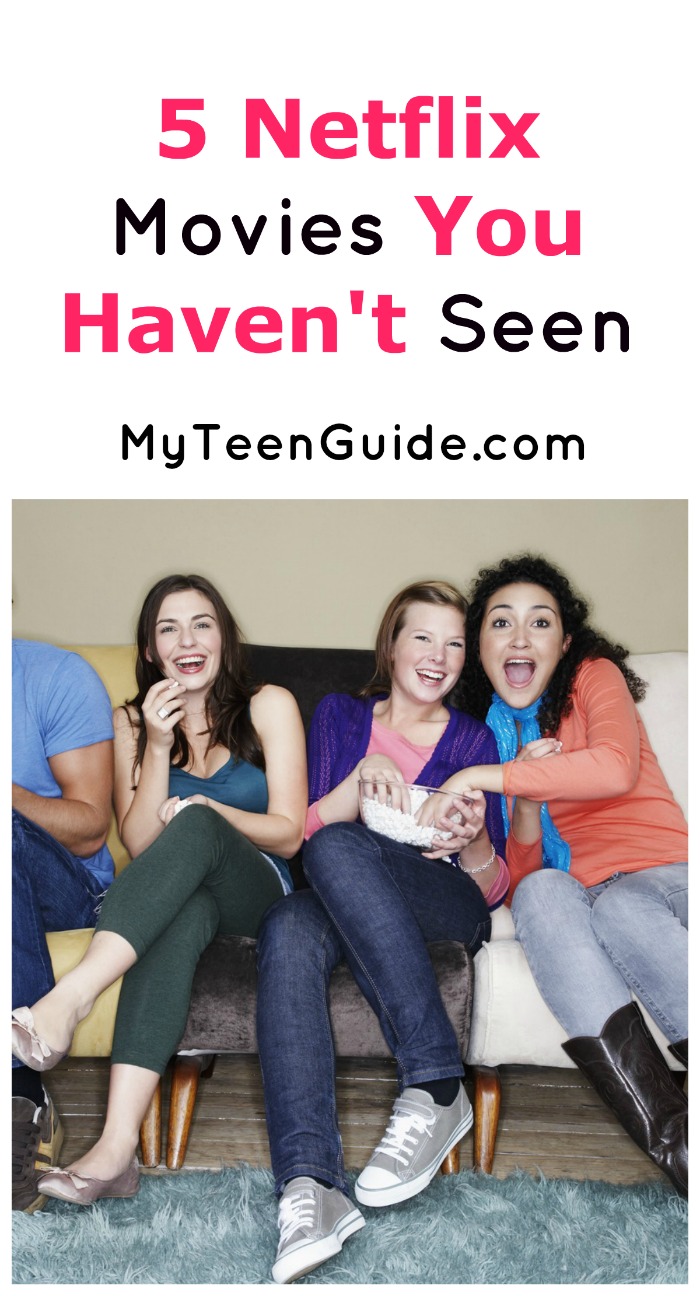 Sometimes it feels like there aren't any Netflix movies you have not seen left to choose from. Does this sound familiar? You're browsing along the featured movies and thinking to yourself "seen that one, that one too, that movie is just too weird, seen that one" and so on. Finally, you end up watching some romantic comedy that you've seen a million times. Here's a little secret (okay, maybe it's not a secret): Netflix has a ton more movies than what pops up in those little featured sections when browsing. There are tons of flicks you probably haven't even heard of, let alone watched yet. Check out 5 great Netflix movies you haven't seen for the next time you really want to watch something new.
Netflix Movies You Have Not Seen
The Sea Inside
The Sea Inside touches on a very important and controversial subject, euthanasia. It's the true-to-life story of Ramon Sampedro who was involved in a diving accident that left him a quadriplegic. For the next 28 years, Sampedro rallied to end his life.
Two women remained beside Ramon, as he fought his battle with dignity.  One was a woman who tried her best to convince him that life is worth living, no matter the circumstances. The other was a lawyer who supported his fight for what he believed in. In the end, both of these people helped him achieve things he never thought possible.
What Maisie Knew
What Maisie Knew, starring Julianne Moore, is about six-year-old Maisie. Maisie happens to be the subject of a custody battle between her rock star mom and an art dealer dad who's never around either. Believe it or not, the book is based on an 1897 novel of the same name. It's just been updated to a more modern time.
Julianne Moore got inspiration to help her play her role from Patti Smith and Courtney Love. Both of these women are moms who are also in the rock music industry.
Nightcrawler
Nightcrawler is a somewhat recent movie, which debuted in 2014. If you like crime dramas and thrillers, this movie is probably right up your alley. Starring Rene Russo and Jake Gyllenhaal, it's a film about a man who turns to crime journalism to make a living. The big problem is that the line between him observing and participating is very thin. Why not tune in to find out if  Louis Bloom avoids prison or gets locked up with the criminals he sometimes photographs?
Moonrise Kingdom
Moonrise Kingdom is about two 12-year-old kids (in love) who run away to their own private kingdom. Everything is fine for Sam and Suzy until Suzy's parents call the police. A search party forms, comprised mostly of Sam's Khaki Scout group. Follow his scout leader, the local sheriff and Sam's friends as they try to locate the runaways in the wilderness.
Tallulah
Tallulah is another newer movie that debuted in July 2016. It was originally released at the Sundance Film Festival. Meet Tallulah and Nico. They live in their van and survive on the streets by stealing credit cards.
Nico eventually decides that he wants to go back home and live with his mother and then he disappears. In a roundabout way, Tallulah ends up taking care of a toddler whose mom is an alcoholic. She wants to give the child a good home. Chaos takes place when the mother wants her baby back.
These are five Netflix movies that you probably have never seen. All of them are worth watching when you're looking for something new. One of them may even turn out to be a movie you'll want to watch over and over again.
If you HAVE seen these Netflix movies, uh, sorry…and tell us what you thought of them! Discover any other gems on Netflix that you bet no one has seen? Tell us about those, too!