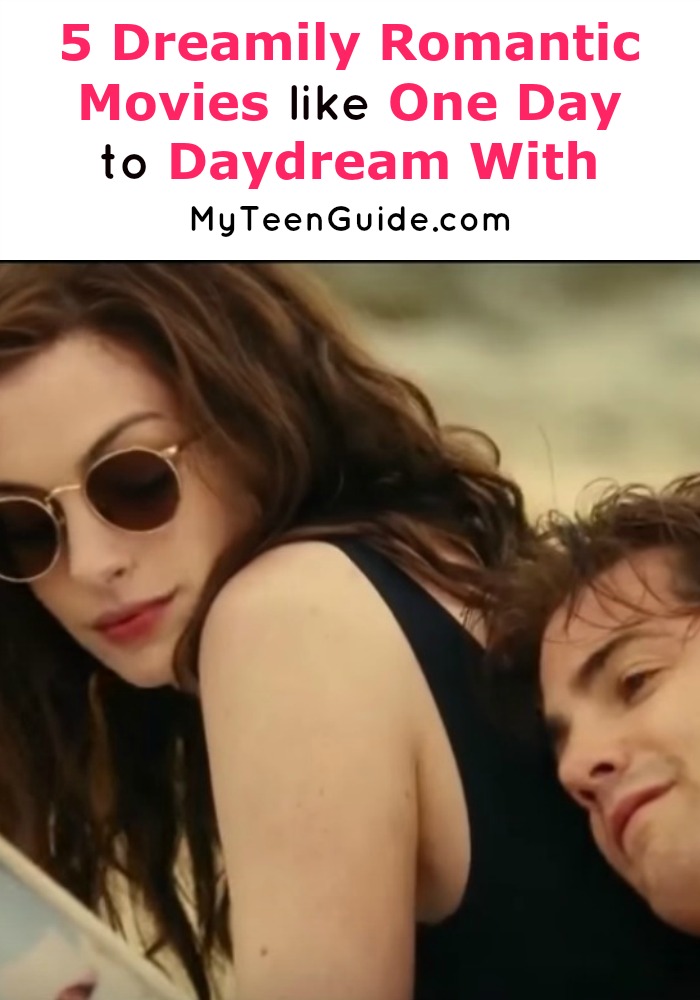 I love endlessly romantic movies, which is why when I saw the movie One Day I started wondering what other movies like it I could find. The drama, the romantic moments, the incredibly long time from when the star-crossed lovers meet and actually get together. I love it all! Check out more movies like One Day!
5 Dreamily Romantic Movies Like One Day
One Day is a 2011 romantic drama movie that is adapted from the 2009 book of the same name by David Nicholls. The movie stars Anne Hathaway as Emma Morley and Jim Sturgess as Dexter Mayhew. One Day follows the lives of Emma and Dexter, who spend their college graduation night together. The couple is shown each year after that, on that same date, to see what each is doing in the life. Here are some other movies like One Day.
Get Ready For YOur Movie Date!: Fall Nail Makeover Ideas That You Will Fall For
Starter for 10
https://www.youtube.com/watch?v=FRD9PLwCUNs
Starter for 10 is a 2006 comedy drama movie that is based on the 2003 book Starter for Ten by David Nicholls. The movie stars James McAvoy as Brian Jackson, Alice Eve as Alice Harbinson, Rebecca Hall as Rebecca Epstein and Dominic Cooper as Spencer. Starter for 10 revolves around Brian Jackson, a college student at Bristol University, who is trying to get through his freshman year.
Atonement
Atonement is a 2007 romantic drama war movie that is based on the 2001 book of the same name by Ian McEwan. The film stars James McAvoy as Robbie Turner, Keira Knightley as Cecilia Tallis and Saoirse Ronan, Romola Garai and Vanessa Redgrave as Briony Tallis. Atonement is about Briony Tallis, a young teenage girl who accuses her older sister's boyfriend of a crime that he did not commit.
Across the Universe
Across the Universe is a 2007 musical romantic drama movie, featuring a plot that focuses on songs made popular by The Beatles. The film stars Evan Rachel Wood as Lucy, Jim Sturgess as Jude, Joe Anderson as Max, T.V. Carpio as Prudence, Dana Fuchs as Sadie and Martin Luther McCoy as Jojo. Across the Universe centers on the romance between Lucy and Jude, a shipyard worker.
Letters to Juliet
Letters to Juliet is a 2010 romantic drama movie that was inspired by the 2006 book of the same name by Lise and Ceil Friedman. The movie stars Amanda Seyfried as Sophie Hall, Gael Garcia Bernal as Victor, Vanessa Redgrave as Claire Smith, Franco Nero as Lorenzo Bartolini and Christopher Egan as Charlie Wyman. Letters to Juliet showcases the life of Sophie Hall, an aspiring writer who comes across a 1957 unanswered Letter to Juliet by Claire Smith, while vacationing in Verona, Italy.
Love & Other Drugs
Love & Other Drugs is a 2010 romantic comedy-drama movie that is based on the 2005 book Hard Sell: The Evolution of a Viagra Salesman by Jamie Reidy. The film stars Jake Gyllenhaal as Jamie Randall and Anne Hathaway as Maggie Murdock. Love & Other Drugs centers on Maggie Murdock, a young woman with Parkinson's and Jamie Randall, a Pfizer, drug representative.
So what do you think of these romantic movies like One Day? Are you a romantic and drama mixed fan? Tell me what you think!
Image via trailer