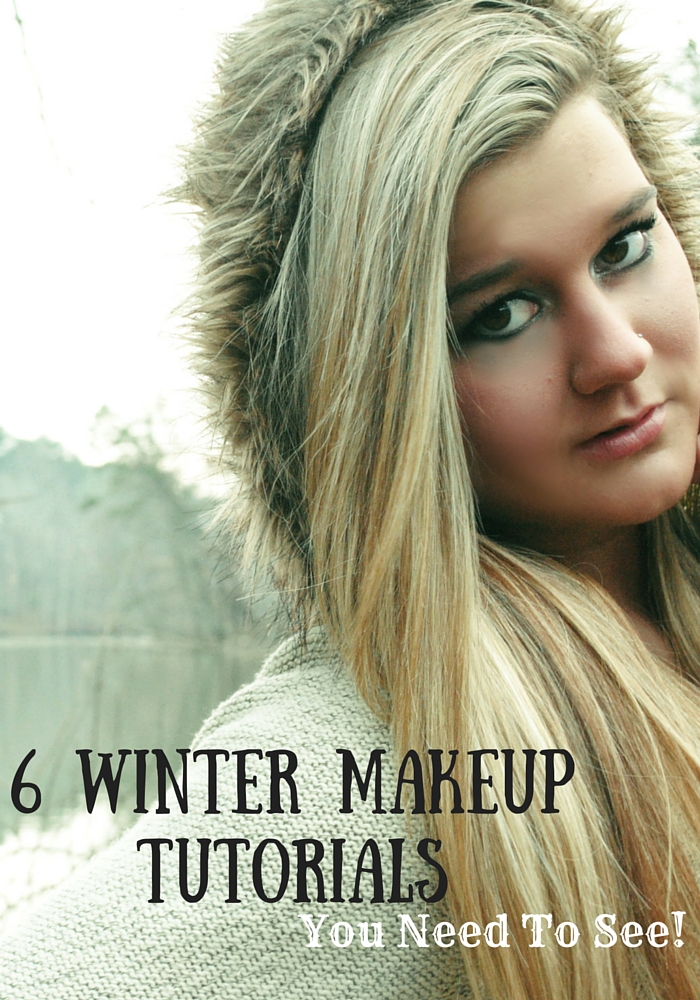 Dear lovelies, I think I'm a bit obsessed. I spend a fair amount of time browsing on YouTube, but lately, I cannot get enough of the makeup tutorials. It all started when I was trying to up my smoky eye game. Now every time I want to try a new technique, the YouTube is there to show me the way. I was checking out some ideas to freshen up my routine for winter, and here are some of my fav tutorials I found!
The Best 2015 Winter Makeup Tutorials
Fav Winter Everyday Look
So the first thing I started looking for was a way to freshen up my daytime winter look. I like the routine that YouTuber Kalyn Nicholson details. I like how her eyes are classic yet bright for winter, and the touch of contouring she does is spot on.
Sparkly Winter Look
This is a super easy to follow tutorial from Jen Im at the YouTube Channel Refinery29. I like how she outlines the inner part of her eyes with a little bit of bright sparkle for a great winter look. I also am digging how she used a warm neutral shade of eyeshadow to help blend the darker and smokier shades into to her eye. Normally I would not combine warm and cool colors of eyeshadow, but that tip totally works for a great eyeshadow blend!
Adele 'Hello' Make Up Tutorial
Can I just say for a minute how much I LOVE Adele's song Hello? I swear everything she sings is just magical, I could breathe her music. She looks fabulous gorgeous in her music video, and I want her contoured look. I love how YouTuber LearningToBeFearless totally slays the look with her tutorial. This look is a great look for winter. The natural but contoured look will stand out and look ah-mazing!
Related: 20 Of THE Best Fall Boots (Under $35 Shipped!)
Light Eyes & Dark Lips
We were talking about dark lips when we were discussing the Hottest Makeup Trends for Fall 2015, and this trend is continuing to be on point for winter. I love the look paired with something soft and icy looking like a light blue colored sweater or a white fuzzy scarf and hat set. Check out YouTuber Janelle Kain as she shows you how to do a light eye and dark lip look. This look is natural enough that it works well for daytime but would look great at night time too!
Budget Winter Look
I love my high-end makeup products, but I'm a budget-minded girl. I mix up my makeup routine with brands I can find at Target and Walmart to stretch my dollars. Check out this tutorial from YouTuber Laura Lee for this great winter look. You can grab the products that she features and keep some of your cash for your favorite splurge product. This look features a smokier eye, some basic contouring, and a light and frosty lip color.
Winter Versus Summer Makeup
I do try to change my everyday makeup routine for winter, but I am guilty of falling into a routine and sticking to it. I love how YouTuber Wengie breaks down a great everyday winter look versus a great everyday summer look. I get so excited about the trends, but this tutorial takes me back to some of the basics of what makes a great winter (or summer!) makeup look.
So lovelies, what are your favorite winter makeup techniques? Which of these looks are you going to try this winter? Tell me in the comments!
Image Credit: Tyler Owensby