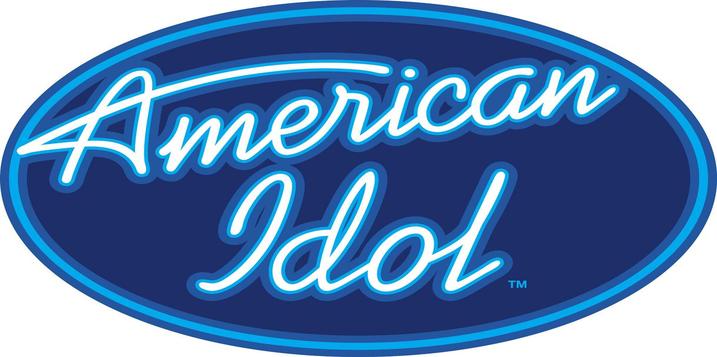 We are getting to the intense part of the competition now during our American Idol Season 15 Episode 18 recap! During Season 15 Episode 17 the top eight perform duets that were a little lackluster TBH. Then during Season 15 Episode 18 the top eight heat up and perform solo before a double elimination at the end of the night. Who will make it to the next round and be a part of the top 6? Holy cow the top six already? Last week it felt like so many more contestants! Let's find out in our American Idol Season 15 Episode 18 recap!
Who Is In The Top 6? American Idol Season 15 Episode 18 Recap
American Idol Season 15 Episode 17 Recap: Duets
We start off the battle for top six with a round of duets. The contestants are paired up together in performances that have us wishing they were paired up with the pros again. Seriously folks, what happened? I wanted to tear my hair out yelling at the tv; this is American Idol The Final Season!
La'Porsha Renae and Trent Harmon– See You Again by Charlie Puth- I don't like this pairing at all. Her voice is so much bigger than his. While she tried not to overpower his voice, it is just a natural thing for her to do so.
Avalon Young and Sonika Vaid– Ruse Up by Andra Day- These two are roommates and even though they have two different ranges in their voices, they did well as a duet.
https://youtu.be/uQu__kD8TPU
Dalton Rapattoni and MacKenzie Bourg– I Want It That Way by The Backstreet Boys- OMG! Why the heck is Dalton singing a song from a boy band? He is a rocker! UGH! This duet was just horribly wrong!
https://youtu.be/zK3vNuI9Hbs
Tristan McIntosh and Lee Jean– I Don't Wanna Miss A Thing by Aerosmith- Another duet that went horribly wrong! Lee's pitch was all over the place. UGH!
American Idol Season 15 Episode 18 Recap: Solos
https://www.instagram.com/p/BCyyH-SOQYT/
Well, now that the horrific duets are over, it is time for the individual rounds. I am sure we will have been luck with these. I am not sure who paired those duets, but I didn't like the pairings at all. The results are in from last week's America votes, so let's get this round started and hear what these contestants REALLY sing!
La' Porsha Renae– Come Together by The Beatles- She can seriously pick any song and she will make it sound amazing. This is a powerful song, and she added so much power and emotion to it. Love her.
https://youtu.be/7UDF6AlyoRI
MacKenzie Bourg– You are so Beautiful by Joe Cocker- I like MacKenzie. He has great vocals and is connecting with this song emotionally. This is a good thing since this song is so emotional on so many levels. It was a perfect song choice for MacKenzie.
Trent Harmon– Stand by Me by Ben E. King- While I like Trent, I see him going home either this week or at least next week. He has a great voice, just not good enough to compete with the other singers who have a much stronger, powerful voice like Dalton, La'Porsha and Sonika. I do have to say that this was a great song choice for him, and he kicked butt with it.
https://youtu.be/5m747cxyshg
Tristan McIntosh– A Broken Wing by Martina McBride- Tristan is another contestant that I see going home in the next week or so. Again, she has a great voice but not enough to stay in the competition till the end. This wasn't the best song choice for her either. The song has too many high notes that Tristan just can't reach.
Dalton Rapattoni– Eleanor Rigby by The Beatles- Oh how I love this kid. Great song choice for him. He made this song his own. He ended the song on a high note, unusual for him but it worked, and it worked very well.
https://youtu.be/6eR6VAwx_EI
American Idol Season 15 Episode 18 Recap: The Bottom Three Contestants
So that means the following are tonight's bottom 3:  Sonika Vaid, Lee Jean and Avalon Young! Why in the world is Sonika in the bottom 3? Are you kidding me right now? UGH!
Avalon Young– Pretty Young Thing by Michael Jackson- Avalon should have done better with her song choice. I think she would have done better with a song that is a bit more modern. She did do the best she could with it, though. I just don't think it will be enough to keep her in this competition.
https://youtu.be/dhCLJ7J4VTo
Lee Jean– Let It Be by The Beatles- I am honestly surprised this kid made it as far as he has in this competition. I think he has a good voice, but he is still developing his voice. Maybe in two or three years, he might make it in the industry but now is just not his time.
Sonika Vaid– I Have Nothing by Whitney Houston- WOW! This girl has so much talent. I am still in shock that she is in the bottom 3. There is no way that the judges can send her home. I really have nothing else to say about her. She is so good!
https://youtu.be/4dJKiZ5OsY8
American Idol Season 15 Episode 18 Recap: The Farewell Season Top Six!
So after the judges thought for a while, here is where we are. IMHO, the judges, treated us right.
American Idol's Farewell Season Top 6:
La'Porsha Renae
MacKenzie Bourg
Trent Harmon
Tristan McIntosh
Dalton Rapattoni
Sonika Vaid
Eliminated from this round:
I was really worried for Sonika, but the judges did the right thing. Can I just erase those duets from my memories from Episode 17?
Did we miss anything in our American Idol Season 15 Episode 18 Recap? Who do you hope takes this competition? Tell me in the comments!