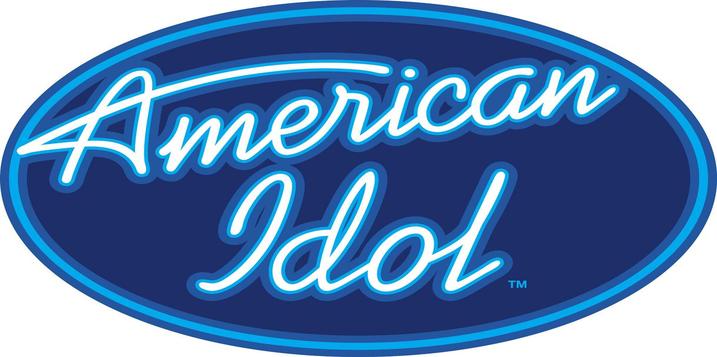 It's time for this weeks American Idol 2016 semifinals  recap!  Seriously, can you believe we are at the American Idol Season 15 Episode 13 and American Idol Season 15 Episode 14 recaps, also known as the final fourteen?!! Didn't we JUST find out who the top 24 are? Maybe I am so distressed because this is the farewell season.
This week we saw the final twelve perform (group two) for the semifinals, both in a solo round and a duet round. The duet round pairs up the contestants with past alumni from American Idol to sing.  Just like last week, group two now has their moment in the spotlight! The six alumni Idols from past seasons are Chris Daughtry, David Cook, Kellie Pickler, Jordin Sparks, Haley Reinhart and Constantine Maroulis. After both rounds of the semifinals are finished, five contestants are eliminated. At the end of this American Idol 2016 semifinals recap, I have listed all of the contestants from group two who are eliminated and who is continuing on to the FINAL FOURTEEN! Did I really just type that so quick? It's time, let's get this American Idol 2016 semifinals recap started!
American Idol 2016 Semifinals Recap: Solo Round
First up is our American Idol Season 15 Episode 13 recap. During this round we saw each contestant of group two competing solo.
Shelbie Z– Work Hard Play Harder by Gretchen Wilson- I don't know what it is about Shelbie Z and country songs but man, this was not the song for her at all. She doesn't watch out and she will find herself headed home tomorrow night. She just doesn't have that country vibe that others like Tristan has. And this is a crucial time in the competition that there is no room for errors.
Manny Torres– Adventure of a Lifetime by Coldplay– I think this was a strange song choice for Manny. He is a talented singer but I don't like him doing this song. He seems to rush the song too much. Again, a crucial time in the competition where no mistakes can be made.
Kory Wheeler– Let It Go by James Bay- I like Kory. He is playing piano tonight. I think he did a good job with this song choice. It really fits him well. He puts a good deal of emotion in the song and he has such sweet vocals.
https://youtu.be/GQXaSI6lsjg?list=PL8x9Zx_hMDsZTaPMKYOwKdGfukmWkqrpf
Amelia Eisenhauer– Wake Me Up by Avicii- Amelia is smart not to use any instruments tonight. This is a very hard song to sing all on its own without adding anything to it. The song is very fast and has a ton of rhythm. It is not ideal for a singing competition because it sounds boring and dull. However, she does do a pretty good job with this song nonetheless.
Jenn Blosil– Sorry by Justin Bieber-Jenn plays the piano while singing this song. I like this song when Bieber does it, but for some reason I didn't like Jenn doing it. I thought it was sleepy and boring. For some reason, the judges praised her performance. Hmm.
https://youtu.be/nlfqHMWod4o?list=PL8x9Zx_hMDsZTaPMKYOwKdGfukmWkqrpf
CJ Johnson– I'll Be by Edwin McCain- I like CJ but what in the world was he thinking when he picked this song? First, this song has been done millions of times on this show and second, he totally made this song sound boring. I think he could have done so much with this song and he totally blew it.
Lee Jean– Runaway by Ed Sheeran– I really like his voice but I think he still needs a year or two before he is where he needs to be. However, I think this was his best performance to date. He did good choosing this song.
https://youtu.be/yNS1SQByKjI?list=PL8x9Zx_hMDsZTaPMKYOwKdGfukmWkqrpf
Trent Harmon– What Are You Listening To by Chris Stapleton- Trent seems to be all better from his bout with mono. But, I think that he did a better job singing when he was sick.
Tristan McIntosh– Good Girl by Carrie Underwood- Love this song, love Carrie Underwood but so wrong for Tristan. This song has high notes that she just didn't hit. Not impressed with her song choice, not to mention she was pitchy as heck.
Adam Lasher– Black and Gold by Sam Sparro- Yeah, so not sure about this song choice at all. I am not sure anyone will even know what it is since it is rather old now. Anyhow, while there were a couple of pitch problems here and there but his vocals are amazing and he added so much energy to his performance.
Dalton Rapattoni– Rebel Yell by Billy Idol- Okay, I like Dalton and I like this song but he slowed it down way too much. I have such great hopes for Dalton in this competition, but he can't be doing things like that with songs. He would have done so much better adding some energy into the song.
Olivia Rox– Confident by Demi Lovato- I love how Olivia is putting some rock into this song. She is working the stage, she is giving this performance all she has and I am loving it. Great job!
https://youtu.be/Eqz8VOHqUFk?list=PL8x9Zx_hMDsZTaPMKYOwKdGfukmWkqrpf
American Idol 2016 Semifinals Recap: Duet Round
Up next is our American Idol Season 15 Episode 14 recap During this round the twelve singers from group two are paired up with past American Idol alumni to sing duets. At the end of the night, seven will move on to the final fourteen and five will be eliminated. So, let's get the show started!
Amelia Eisenhauer and Kellie Pickler– Suds in the Bucket by Sara Evans- Okay Amelia, this is not a fiddle contest but a singing competition. Overall, this was a good performance. I think Amelia felt comfortable on the stage with Pickler.
https://youtu.be/knjGSsvhI-s
Kory Wheeler and Haley Reinhart– Bennie and the Jets by Elton John- This is the same song Kory auditioned with. I don't think that these two were a good pairing though. For the most part, Kory held his own here.
Lee Jean and Chris Daughtry– Home by Chris Daughtry- I always get nervous when a duet does a song that one of them wrote and sung. That is the case here but wow, Lee Jean put on an amazing show with Daughtry.
https://youtu.be/1sxwZiNOMH0
CJ Johnson and David Cook– The World I Know by Collective Soul- Wow, CJ is nailing this duet with Cook. I love their harmonies together. CJ does have some pitch problems though but nothing major.
Manny Torres and Jordin Sparks– No Air by Jordin Sparks and Chris Brown- This is a beautiful duet between Sparks and Brown and it was a beautiful duet between Sparks and Torres too. I love their energy and their chemistry together. Manny has such powerful vocals.
Jenn Blosil and Constantine Maroulis– My Funny Valentine by Ella Fitzgerald- Bit of a weird song choice. It is rather old, to say the least. Jenn did a great job with this one, I'm proud of her performance.
https://youtu.be/aTIqjsn6qkA
Tristan McIntosh and Kellie Pickler– Best Days of Your Life by Kellie Pickler-Tristan again had pitch issues with this performance just as she did last night. I think her time on this show is coming to an end.
Olivia Rox and David Cook– Light On by David Cook- Beautiful song by David Cook. Olivia adds so much to the song. She hits all the notes, even the challenging ones. She totally held her own against a pro like Cook.
https://youtu.be/w-TvxDs118o
Adam Lasher and Haley Reinhart– Can't Help Falling in Love by Elvis Presley- I wasn't impressed with Adam's performance here. Hayley put soul and emotion in the song, while Adam was stiff. He could have nailed this song if he tried a bit harder.
Dalton Rapattoni and Chris Daughtry– Higher Ground by Stevie Wonder- I love these two paired together. Two rockers with amazing voices. I think the band was a bit overpowering here though. It was tough to clearly hear them both. But, no doubt that Dalton is a contender in this competition.
Trent Harmon and Jordin Sparks- To Love Somebody by The Bee Gees- I didn't like this pairing as much as I did with Sparks and Torres. Trent doesn't have that power in his voice needed to not only sing a duet with Sparks but sing this song period.
Shelbie Z and Constantine Maroulis– Bohemian Rhapsody by Queen- Shelbie did good here with Constantine. I don't think it was good enough to keep her moving on in this competition though, especially after not doing so well last night.
American Idol 2016 Semifinals Recap: Who Made It To The Final 14?
It is elimination time!!!! Here's who made it another week!
Moving On From Group Two
Trent Harmon
Olivia Rox
Jenn Blosil
Lee Jean
Manny Torres
Tristan McIntosh
Dalton Rapattoni
Eliminated This Round
Adam Lasher
Kory Wheeler
Shelbie Z
Amelia Eisenhauer
CJ Johnson
The Finall Fourteen (Including Last Weeks Winners)
Trent Harmon
Olivia Rox
Jenn Blosil
Lee Jean
Manny Torres
Tristan McIntosh
Dalton Rapattoni
La'Porsha Renae
Sonika Vaid
Avalon Young
Gianna Isabella
Thomas Stringfellow
MacKenzie Bourg
Jeneve Rose Mitchell
What did you think of this American Idol 2016 semifinals recap. are your favorite contestants still in for the 2016 farewell season? Was there anyone who you wish made it to the final fourteen? Sound off in the comments!