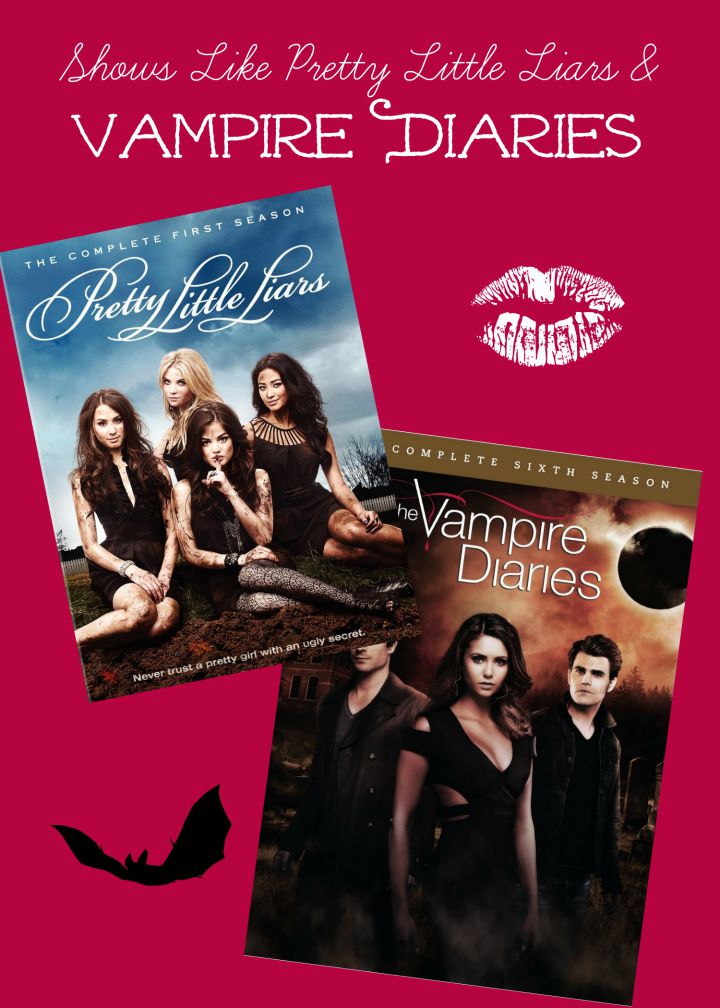 If you like the shows Pretty Little Liars and Vampire Diaries, there are other shows that you may enjoy while the two are on break. While the Vampire Diaries is getting ready for its Fall 2016 season, we still have a few months left before we can catch up with the girls of Rosewood again. In the meantime, these great shows should help pass the time!
Shows Like Pretty Little Liars and Vampire Diaries
Awkward– Awkward is a show on the MTV network that showcases the life of teenager Jenna Hamilton. Jenna is involved in an accident that is mistakenly looked at as a suicide attempt. She embraces this misfortune and tries to make changes in her life, such as starting her own blog. Through this blog, she makes new friends and grows as a person while also trying to deal with normal teenage issues like peer pressure and boy problems. Awkward is in its 5th and final season, premiering in 2011.
Once Upon a Time– Once Upon a Time is a show on the ABC network that revolves around the residents of Storybrooke, Maine, a fictional town. The folks living in this seaside town are characters from an array of fairytales that are sent to live there after having their memories erased by a strong curse. Each episode of Once Upon a Time features one segment that showcases the past of the characters as well as a segment that takes place in present day. The show is currently running in its 5th season, premiering in 2011.
Teen Wolf- Teen Wolf is a show on the MTV network that is loosely based on the movie from 1985 of the same name. The show showcases the life of a teenager who is bitten by a werewolf and must deal with all the changes that go along. He must keep those closest to him safe while trying to also have a normal relationship with them. Teen Wolf is currently in its 5th season, premiering in 2011.
Ravenswood– Ravenswood is a show on the ABC Family network that takes place in Ravenswood, Pennsylvania, a fictional town that has dealt with a deadly curse for several generations. The show follows the lives of five strangers who suddenly find themselves connected together because of this deadly curse. They work together to find out the horrifying history of the town before time runs out for them. The show ran for one season from 2013-2014.
Secret Circle– Secret Circle is a show on The CW network and is based on the series of books from author L.J. Smith. The show takes place in Chance Harbor, Washington and showcases the life of Cassie Blake. After Cassie moves to the town, she finds out she's a hereditary witch and bonds with five other hereditary witches as part of a secret coven. Secret Circle ran for just one season before the mean powers that be mercilessly yanked it off the air. I'm still bitter.
Do you have any other favorite shows like Pretty Little Liars and Vampire Diaries? Give us your suggestions in the comments!