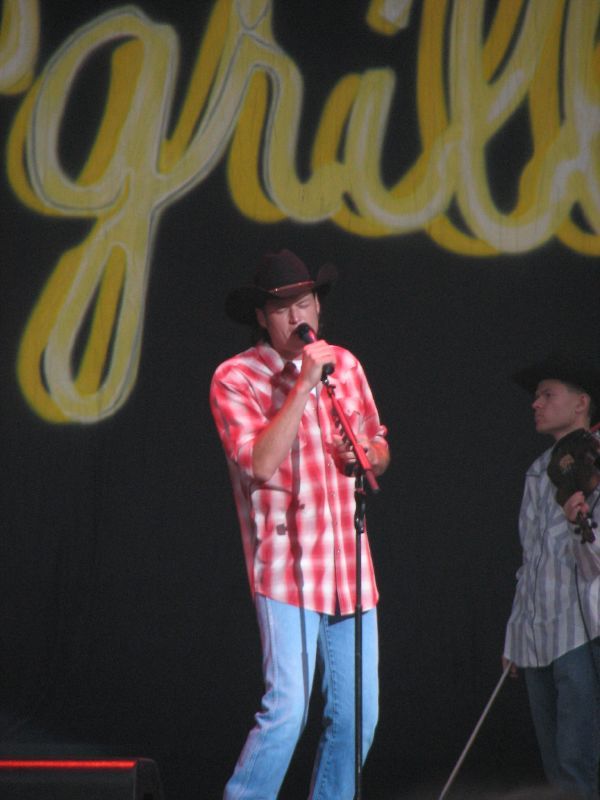 Fans of The Voice know Blake Shelton as one of the best coaches to up and coming singing sensations on the reality show, but he got his start in music long before that. Check out our Blake Shelton biography to learn more about one of the most successful coaches on The Voice!
Behind the Scenes of The Voice:  Blake Shelton Biography
Blake Shelton was born June 18, 1976 in Ada, Oklahoma. He is a country music singer and television personality. His mother, Dorothy, was the owner of a beauty salon and his father, Richard, was a used car salesman.
Shelton discovered his love for music at an early age and he had learned from his uncle how to play guitar by the age of 12. After graduating from Ada High School in 1994 at the age of 17, he moved to Nashville to pursue his career in music. He signed a recording contract with Giant Records in 2001 and released his debut single, Austin, that same year. That song soon hit #1 on the Billboard charts and stayed there for five weeks. He would go on to have 19 more #1 hits including Honey Bee, God Gave Me You, Boys Round Here, Neon Light and Sangria.
Throughout his career, Shelton has won numerous awards. He has won three Academy of Country Music Awards: 2010 for Vocal Event of the Year for Hillbilly Bone with Trace Adkins, 2012 Male Vocalist of the Year and 2013 Song of the Year for Over You, which he co-wrote with Miranda Lambert. He has also won nine Country Music Association Awards: Male Vocalist of the Year in 2010, 2011, 2012, 2013 and 2014. 2010 Vocal Event of the Year for Hillbilly Bone with Trace Adkins, 2012 for Entertainer of the Year and Song of the Year for Over You and 2013 for Album of the Year for Based on a True Story.
Shelton has been a coach on the reality music talent show, The Voice, since its inception in 2011. So far, he has been the winning coach a total of four times: Season 2 with Jermaine Paul, Season 3 with Cassadee Pope, Season 4 with Danielle Bradbery and Season 7 with Craig Wayne Boyd.
Shelton married Kaynette Gern in 2003 but they divorced three years later in 2006. In 2011, he married fellow country music singer, Miranda Lambert, but they divorced four years later in 2015.
Are you a fan of Blake Shelton? Did you root for any of his contestants that he coached on The Voice? Tell us in the comments!