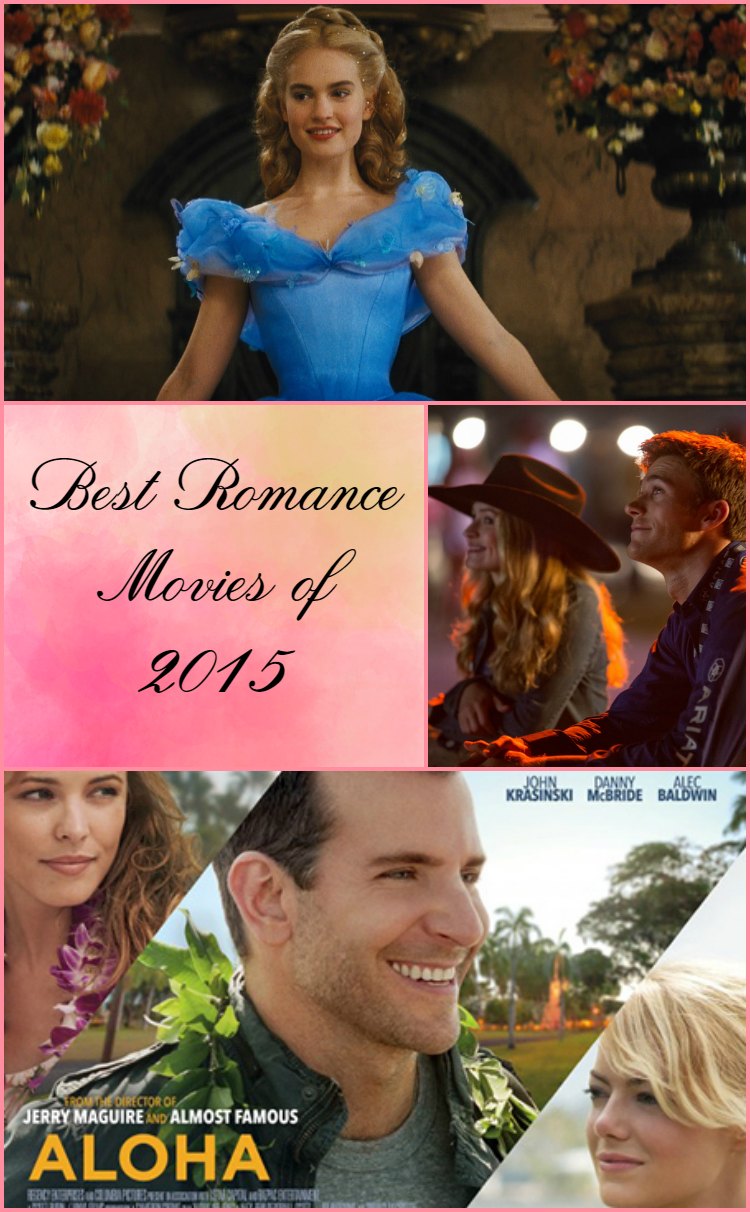 Romance movies based on a bestselling book, friends turned lovers and forbidden love are just some of the 2015 movie themes in the genre of love stories. Grab your BFF and your healthy movie snacks (gotta stick to those New Year's resolutions!), then settle in for a night of sweet stories.  Here are some of the best romance movies 2015.
Best Romance Movies 2015
Affiliate links included below.
The Longest Ride
The Longest Ride
is a romantic drama film that is based on the 2013 book of the same name by author Nicholas Sparks. The movie stars Scott Eastwood, Britt Robertson, Jack Huston, Gloria Reuben, Oona Chaplin, Lolita Davidovich, Alan Alda and Melissa Benoist. The movie tells the story of the love story between a champion bull rider and a college student who is about to start her art career in the Big Apple. The couple faces several challenges along the way but receive inspiration from an elderly man who tells him the story of him and his beloved wife.
Aloha
Aloha is a romantic comedy drama movie starring Bradley Cooper, Rachel McAdams, Emma Stone, Bill Murray, Danny McBride, Alec Baldwin and John Krosinski. A military contractor returns to the U.S. Space Program, reconnecting with a long lost love while also falling in love accidentally with the watchdog assigned to him.
Cinderella
Cinderella
is a romantic fantasy film that is based on the 1697 folk tale of the same name by author Charles Perrault. While it is not an exact remake, it does use some elements from the 1950 Walt Disney animated film of the same name. The movie stars Lily James, Cate Blanchett, Richard Madden, Stellan Skarsgard, Helena Bonham Carter, Derek Jacobi and Holliday Grainger. When her mother dies, Ella's father remarries again. The problem is that Ella's new stepmom is cruel and her new stepsisters are mean. When her father dies unexpectedly, Ella is forced to be a maid to her stepmom and stepsisters. When her stepmom forbids her to attend the palace ball, Ella receives help from a woman with magical touches. Will she attend the ball and find her Prince Charming?
While these were three of our favorites, other great love stories of 2015 included:
Did you see any of these best romance movies of 2015? Which was your favorite? What others would you add to the list? Tell us in the comments!