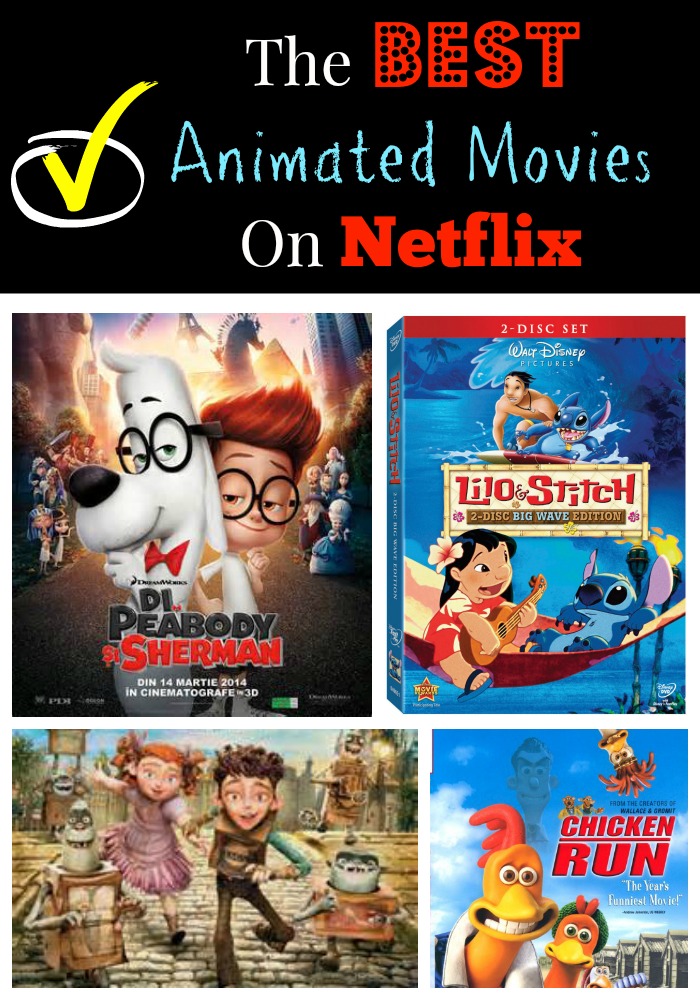 Ok, so maybe it is no secret that I am searching for some of the best animated movies on Netflix. What's not to love really? I think my fav is the goofy characters dancing simply to make you laugh. I never seem to catch all of the animated movies in the theaters, so luckily I have Netflix to the rescue! All of these animated movies on Netflix are simply the best when you've had a bad day and need a pick me up, or even if you find yourself hanging out with a few kids. My little cousins love these movies. Check out my favs below!
My Favorite Secret: The Best Animated Movies On Netflix
The Boxtrolls
The Boxtrolls is a 2014 3D stop-motion animated fantasy-comedy movie that is based on the 2005 book titled Here Be Monsters by author Alan Snow. The movie features the voice cast of Isaac Hempstead-Wright, Elle Fanning, Jared Harris, Tracy Morgan, Ben Kingsley, Nick Frost, Simon Pegg, Toni Collette and Richard Ayoade. Eggs is a boy who tries to save the trolls that raised him from a pest exterminator. If you liked Coraline and Paranormal, this movie has a similar style.
Lilo & Stitch
https://www.youtube.com/watch?v=5vMEOvZ1ODk
Lilo & Stitch is a 2002 Disney animated adventure movie that features the voices of Chris Sanders, Daveigh Chase, Tia Carrere, David Ogden Stiers, Kevin McDonald, Jason Scott Lee, Ving Rhames and Kevin Michael Richardson. Lilo is a Hawaiian girl who adopts Stitch, a strange pet who is really a creature from another planet who is running from the law. This one I think I have watched at least two dozen times already, love! Remember, family means nobody gets left behind.
Chicken Run
Chicken Run is a 2000 stop-motion animated comedy film that features the voice cast of Julia Sawalha, Mel Gibson, Miranda Richardson, Timothy Spall, Tony Haygarth and Phil Daniels. A group of chickens befriend a Rhode Island Red to help them escape potential death. Fair warning, the first time I watched this movie I could not eat chicken in any form for a month after. I didn't go vegetarian that time, but this funny movie did have me reconsidering my dinner! This movie is made by the same people who created Wallace and Gromit and is so creative.
 Mr. Peabody & Sherman
Mr. Peabody & Sherman is a 2014 3D computer-animated comic science fiction movie that features the 1960's characters of Mr. Peabody and Sherman from the animated cartoon series titled The Rocky and Bullwinkle Show. The movie features the voices of Ty Burrell, Max Charles, and Ariel Winter. When a dog and his adopted son cause a time rift, they must band together to fix it. This movie is funny and smart at the same time. Expect to feel a little smarter while you laugh, as you take a trip through history!
James and the Giant Peach
James and the Giant Peach is a 1996 musical fantasy film that is based on the 1961 book of the same name by author Roald Dahl. It features the voice cast of Paul Terry, as the voice of James, along with Simon Callow, David Thewlis, Richard Dreyfuss, Jane Leeves and Susan Sarandon. James is an orphan boy being raised by some mean aunts but makes friends with some unique bugs that reside inside a large peach. So if you watched this movie as a kid, you most likely either loved it or were terrified! This movie is made by the same people who created The Nightmare Before Christmas, so expect some of the same style of humor, animation and creativity!
So which of these picks are truly the best animated movies on Netflix right now? Tell me in the comments!