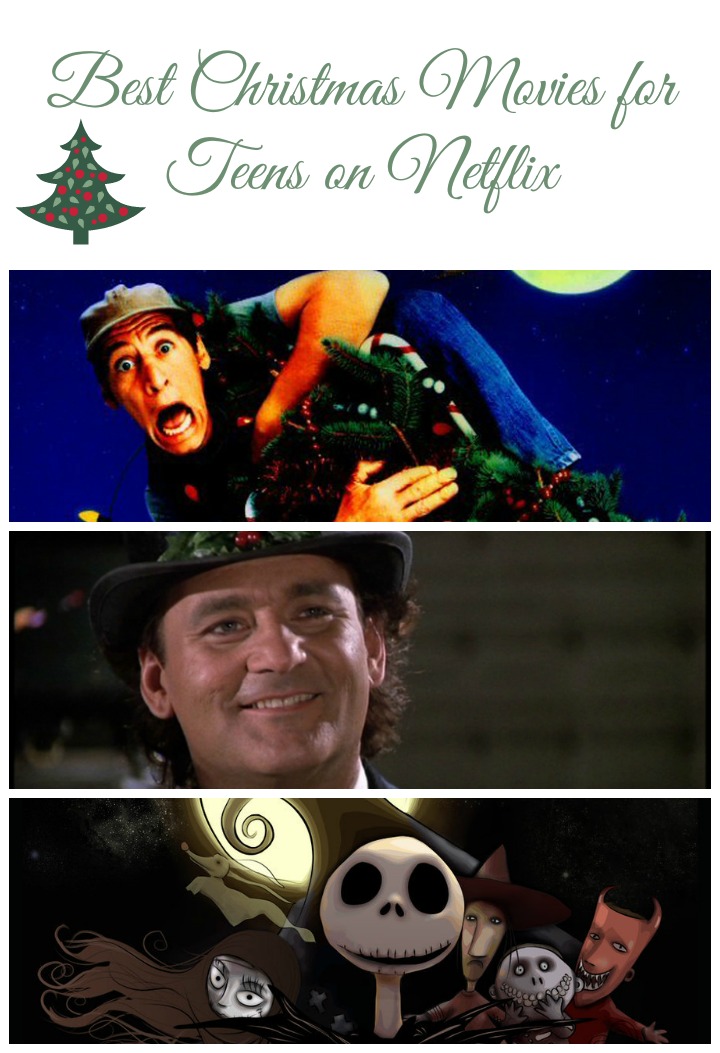 The holidays are quickly approaching, and the last thing you want is to watch A Christmas Story for the millionth time. I mean, 999,999 times, sure, but that millionth is pretty much where we draw the line! Check out these other great Christmas movies on Netflix to get you in the spirit! We double dog dare you!
Best Christmas Movies for Teens on Netflix
Scrooged
Scrooged is a 1988 Christmas comedy film that is the modern version of A Christmas Carol by Charles Dickens and stars Bill Murray, Alfre Woodard, Bobcat Goldthwait, John Glover, Robert Mitchum, Karen Allen and John Forsythe. The movie is about a television station owner, Frank, who isn't not the nicest person in town and has no Christmas spirit. When he is visited by the ghosts of Christmas past, present and future, he realizes that some changes need to be made in his life.
Nightmare Before Christmas
Nightmare Before Christmas is a 1993 stop action musical fantasy film that stars Danny Elfman, Chris Sarandon, Catherine O'Hara, William Hickey, Ken Page, Paul Reubens and Glenn Shadix. The Pumpkin King resides in Halloween Town, a town filled with witches, werewolves, ghosts, monsters, vampires and goblins. When he wanders into the woods and happens upon Christmas Town, he falls in love with the style and spirit of Christmas. However, when he shares his findings with the folks of Halloween Town, they don't quite understand the meaning of Christmas. While King and the residents understand they don't know much about Christmas, so they take on the task of trying to improve it.
Ernest Saves Christmas
Ernest Saves Christmas is a 1988 Christmas comedy film that stars Jim Varney, Douglas Seale, and Oliver Clark. Santa Claus is looking for a successor and taxi cab driver, Ernest, is just the person to help him. When Santa gets into some trouble, it is up to Ernest to help him before Christmas is in jeopardy.
Christmas Town
Christmas Town is a 2008 Christmas film that stars Nicole de Boer, Patrick Muldoon and Gig Morton. Mason convinces his workaholic mother to visit her father for the holidays. Jack lives in a small town that isn't even on the map and upon arrival, Mason and Jack try to make her see that Hollyville may be what she needs to make her life more meaningful.
https://www.youtube.com/watch?v=MzSryjvVN6Q
Have you seen any of these best Christmas movies for teens on Netflix? Which is your favorite?