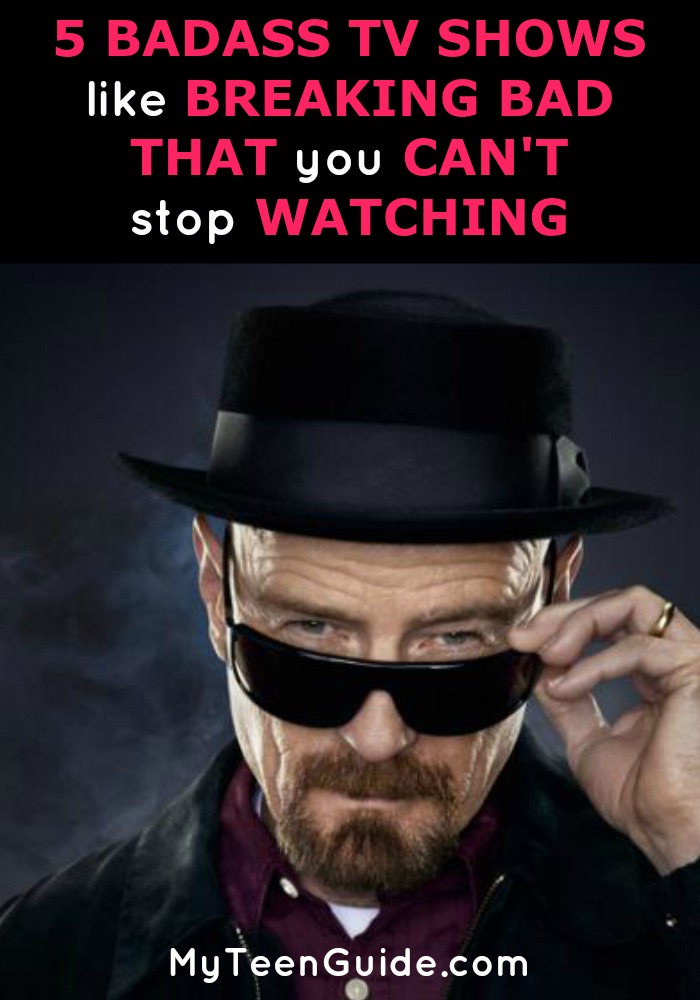 So I started watching Breaking Bad on Saturday, and within about two weeks I had finished all the TV shows which quickly left me looking for more series like it. Have you ever had that big feeling of dread when you are binge-watching a TV series and you know it's coming to an end soon? What will I watch next? I was left with this big hole, and I was quickly scrambling for some other popular ones to watch with a great lead. Luckily I have some amazing friends who came to my rescue! Check out the TV shows they recommended that are like Breaking Bad.
Related: 5 Intensely Amazing TV Crime Shows Like White Collar That Are A Little Snarky
5 Badass TV Shows Like Breaking Bad That You Can't Stop Watching
Breaking Bad is a crime drama television series that aired on AMC from January 20, 2008, to September 29, 2013, a total of five seasons. The showed chronicled the story of Walter White, a chemistry teacher diagnosed with terminal lung cancer. White and his former student, Jesse Pinkham, produce and sell crystal meth, to ensure his family will be taken care of when he is gone. Breaking Bad stars Bryan Cranston and Aaron Paul. Here are some TV shows like Breaking Bad.
Related: 5 Ruthless Legal TV Shows Like Suits To Watch With Wide Eyes
Better Call Saul
Better Call Saul is a crime drama television series that is the prequel to Breaking Bad. The series premiered on AMC on February 8, 2015, with season 3 to begin sometime in February of 2017. The series focuses on James Morgan McGill, Jimmy for short, a small town attorney and is set six years before he appears as Saul Goodman on Breaking Bad. Better Call Saul stars Bob Odenkirk.
Related: 5 Of The Most Dramatic TV Shows Like Homeland To Give You Secret Spy Goals
The Wire
The Wire is a crime drama television series that aired on HBO from June 2, 2002, to March 9, 2008, for five seasons. The series focuses on the drug world in Baltimore, Maryland, as seen in the eyes of law enforcement as well as drug dealers. The Wire features an endless cast list but the ones who appeared in the most episodes include Lance Reddick, Dominic West, Sonja Sohn and Clarke Peters.
The Shield
The Shield is a crime drama television series that aired on FX from March 12, 2002, to November 25, 2008, for seven seasons. The series follows the lives of detectives of the Los Angeles Police Department's Strike Team, who try to keep peace out on the streets but at times use some unethical and illegal methods in order to do so. The Shield stars Michael Chiklis, Walton Goggins, Kenneth Johnson and David Rees Snell.
Justified
Justified is a crime drama television series that aired on FX from March 16, 2010, to April 14, 2015, for six seasons. The series chronicles the life of Raylan Givens, a United States Marshal, who is transferred from Miami, Florida to Harlan, Kentucky, where he lays down the law with his tough brand of justice. Justified stars Timothy Olyphant.
Dexter
Dexter is a crime, mystery, drama television series that aired on Showtime from October 1, 2006, to September 22, 2013, for eight seasons. The series focuses on the life of Dexter Morgan, a forensic technician, who also leads a double, secret life as a serial killer who hunts and kills other killers on the street. Dexter stars Michael C. Hall.
So lovelies are you a fan of Breaking Bad? Are there any other shows like Breaking Bad you would recommend? Tell me what you think of these picks in the comments!
Image Via Wikia