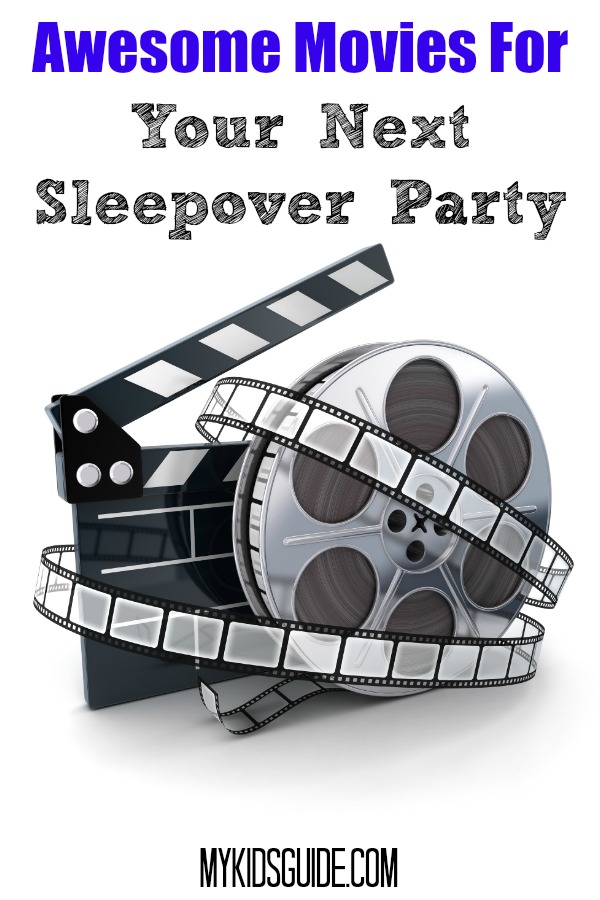 Ready for the best sleepover movies for teens? I love having a fun sleepover with my best friends.  Especially when it means we get to watch some of these best sleepover movies for teens.  I like scary movies, fun movies and of course some chick flicks that make us swoon over cute guys and cry a little over broken hearts.  Sleepovers are perfect for sharing these things with your friends.
Related: 3 Must-Watch Summer Teen Movie Marathons
Awesome Movies For Your Next Sleepover Party
Goonies: This is a fun classic movie that is all about friends and adventures.  It's a bit younger, but still tons of fun.  Plus there is a treasure hunt involved.  Of course it is a great choice.
Poltergeist: Watch the three original movies, or the latest adaptation that hit theaters this summer and should be available on DVD soon.  It's a great scary movie that is one of the best sleepover movies for teens. Scary movies are great for sleepovers.
Twilight: The now classic vampire love story series follows Bella and Edward throughout their journey fighting for love and against the bad vampires out there.
The Hunger Games: Katnis and Peetah are star crossed lovers fighting for their district.  Watch the first few movies and talk about the books and how you hope to see the last installment end for them and their love for each other.
Related: Hunger Games Party Games for Teens
Sixteen Candles: This was a great classic in the 1980's and is still a fun movie to watch.  The style may be odd, but the idea is the same.  We all have that one hunk in high school we are crushing on.
Notebook: This is one of the best chick flicks of all time.  From the beginning of their hot love affair, to the end when you watch enduring love shining through this is a perfect love story.
Divergent: The first two installments of this series are great as they show Tris and Four falling in love and fighting for each other and their factions.
Harry Potter: I loved the books and the movies.  They offer a bit of mystery and suspense with romance in the mix.  They are perfect for a great sleepover with your friends.
Maleficent: That movie all about the villain you love to hate.  Maleficent is one of the best sleepover movies for teens.  It has romance, beauty and is a perfect movie for any classic Disney fan.
These are the best sleepover movies for teens.  They bring love, romance, mystery, excitement and suspense to keep you on the edge of your seat all night long!
Do you have any favorite sleepover movies? Tell us in the comments!