These 7 Black Panther movie quotes prove once and for all that this is no ordinary superhero movie! Check them out, along with all the trivia you're dying to know!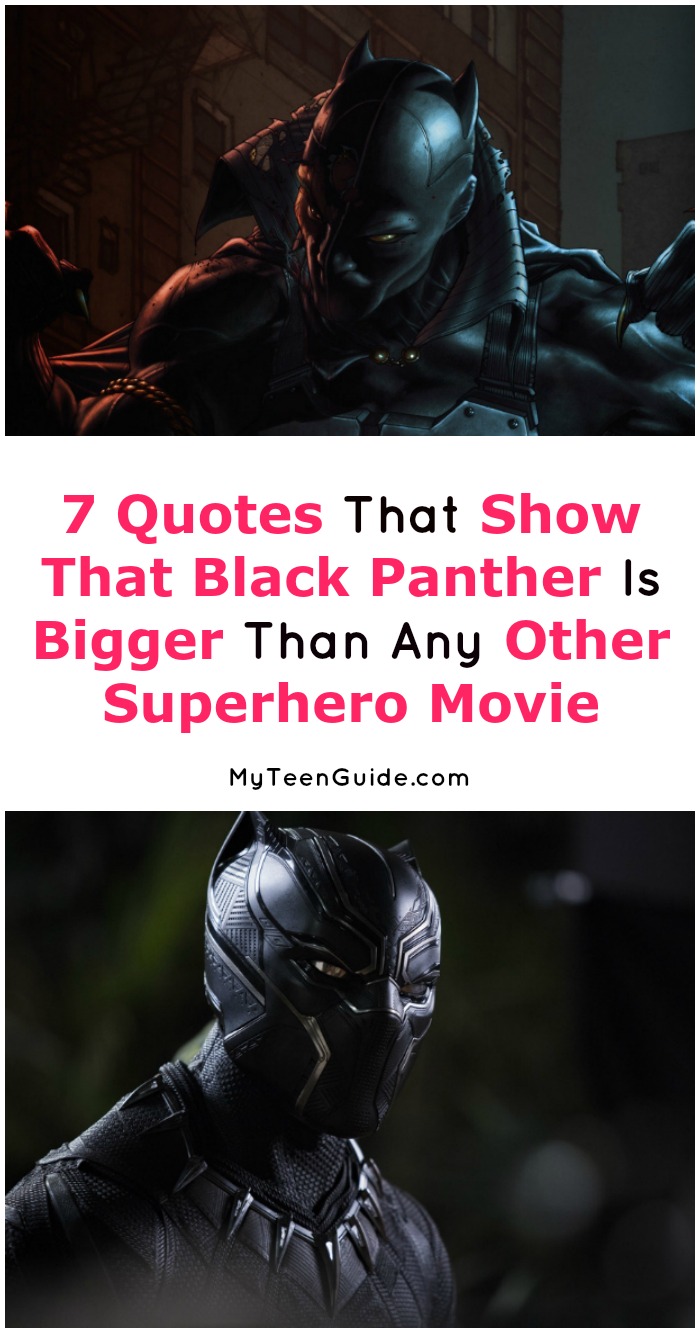 One of the highest anticipated superhero movies that all comic book fans eagerly wait to see, Black Panther, received amazing reviews after its recent premiere in Los Angeles. Fans are ecstatic and even though critics are yet to have their take on the movie, it is safe to say at this point that Black Panther will become yet another Marvel's success.
Black Panther Movie Quotes & Trivia
Quote 1:
King T'Chaka: The world is changing. Soon there will only be the conquered and the conquerors. You are a good man, with a good heart. And it's hard for a good man to be a king.
― King T'Chaka to T'Challa in Black Panther (2018)
An Amazing Cast
One of many great things about Black Panther is the fantastic cast. This movie is full of up-and-coming actors who play the lead roles, with many prominent Hollywood names in support. The lead role of T'Challa/Black Panther is played by Chadwick Boseman. Oscar-winning actor Lupita Nyong'o plays Nakia, the former lover of T'Challa and Wakandan spy.
Quote 2:
"You get to decide… what kind of king you want to be."
―Nakia to T'Challa, Black Panther (2018)
Danai Gurira plays Okoye, the leader of Dora Milaje, an elite division female bodyguards and Special Forces of Wakanda. The recent Oscar nominee for his role in Get Out, Daniel Kaluuya, plays the role of W'Kabi, the head of Wakanda Border Tribe's security, and the best friend of T'Challa. The roles of two major villains Erik Killmonger and Ulysses Klaue are played by Michael B. Jordan and Andy Serkis, respectively, while the role of CIA operative Everett K. Ross is played by Martin Freeman.
Quote 3:
"I have seen gods… fly. I've seen men build weapons… that I couldn't even imagine. I've seen aliens drop from the sky. But I have never seen anything like this. How much more are you hiding?"
―Everett Ross to T'Challa, Black Panther (2018)
This talented cast is supported by some really big names like Forest Whitaker (Zuri), Angela Bassett (Ramonda), John Kani (T'Chaka) and Letitia Wright (Shuri). The director of the movie is Ryan Coogler, who managed to create a visually stunning film with a story that resonates with many Marvel fans.
https://www.instagram.com/p/BAbE-BdACXH/?taken-by=blackpanthermovie
The King Is Dead, Long Live the King
Black Panther is the 18th installment in the Marvel Cinematic Universe and the 6th installment of Phase Three. It is a sequel to both Captain America: Civil War and Avengers: Age of Ultron. In fact, we have already met T'Challa (Black Panther) in Captain America: Civil War, where we learned that he is the prince of Wakanda, technologically advanced and almost completely isolated African country. We saw his father, King T'Chaka, getting killed by an explosion.
https://www.youtube.com/watch?v=oWN-CEXK8U4
After those events, his son and heir to the throne goes after his killers, fueled by vengeance and we see his righteous side in the end, when he decides to spare the life of his father's killer, Helmut Zemo, and turn him to authorities instead of killing him.
Quote 4:
"Vengeance has consumed you. It's consuming them. I am done letting it consume me."
―T'Challa to Helmut Zemo in Captain America: Civil War (2016)
https://www.youtube.com/watch?v=pnY4YxzQhxI
Secrets of Wakanda
The home county of T'Challa, Wakanda, is so reclusive and hidden that nobody really knows what is really going on in it. Ulysses Klaue, however, claims that he is the only one who has seen it and lived to tell the tale.
Quote 5:
Ulysses Klaue: Tell me something. What do you know about Wakanda?
Everett K. Ross: It's a Third-World country. Textiles, shepherds, cool outfits.
Ulysses Klaue: All a front. Explorers have searched for it, called it "El Dorado". They looked for it in South America, but it was in Africa the whole time. I'm the only one who's seen it, and made it out alive.
― Ulysses Klaue to Everett K. Ross in Black Panther (2018)
There is a reason for this kind of secrecy. Wakanda, a pretty small country safely tucked away between mountains and other barriers, is actually one of the most advanced countries on the planet. It is also the only country in the world that has vibranium mines, which is a very strong metal that is used to make Black Panther's suit, among other things.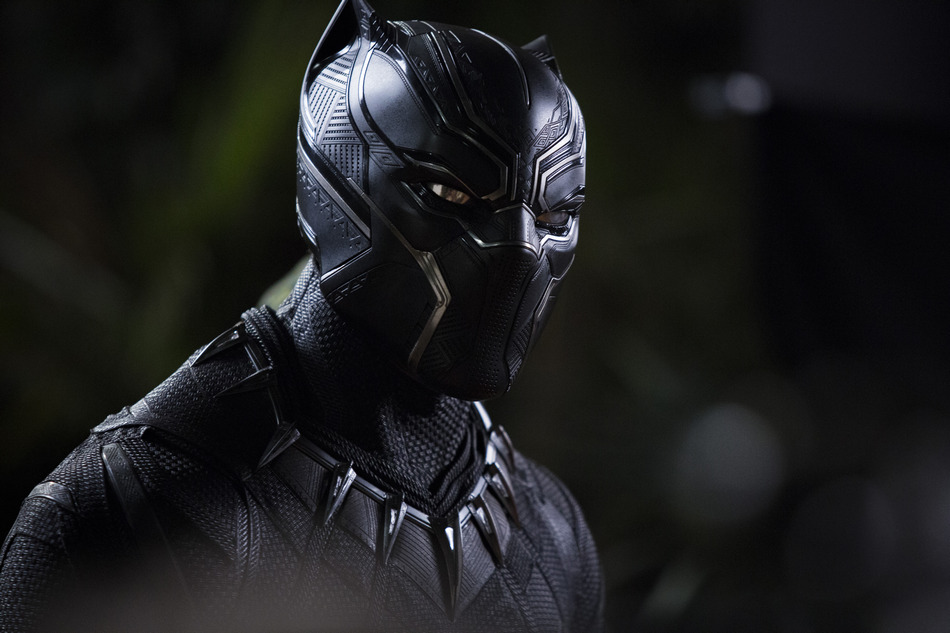 Vibranium could be used to create powerful weapons, which can be a doomsday situation for the world if it ended up in the wrong hands. That is why the famous weapons smuggler Ulysses Klaue is such a powerful and dangerous villain since he knows Wakanda's secret.
Game of Thrones
When the newly crowned King T'Challa returns to Wakanda at the begging of Black Panther, he has more to worry about than just Wakanda's secret. He gets challenged for the throne by another villain, Erik Killmonger, the leader of rebellious factions in Wakanda.
Quote 6:
"Black Panther, you seem to be comfortable."
"What do you want?"
"I want your secrets, your weapons. I'm gonna burn it all!"
―Erik Killmonger and T'Challa in Black Panther (2018)
To defend his throne and stop Wakanda from entering a world war, King T'Challa has to team up with members of the Dora Milaje and C.I.A. agent Everett K. Ross and bring every bit of power that Black Panther has to the battle.
Quote 7:
"Don't freeze."
"I never freeze."
―Okoye and Black Panther in Black Panther (2018)
https://www.instagram.com/p/BGAO327ACYA/?taken-by=blackpanthermovie
Don't these Black Panther movie quotes and trivia tidbits just give you chills? I'll be standing in line to get my tickets on opening day!
Have you heard any great Black Panther movie quotes? Share below!