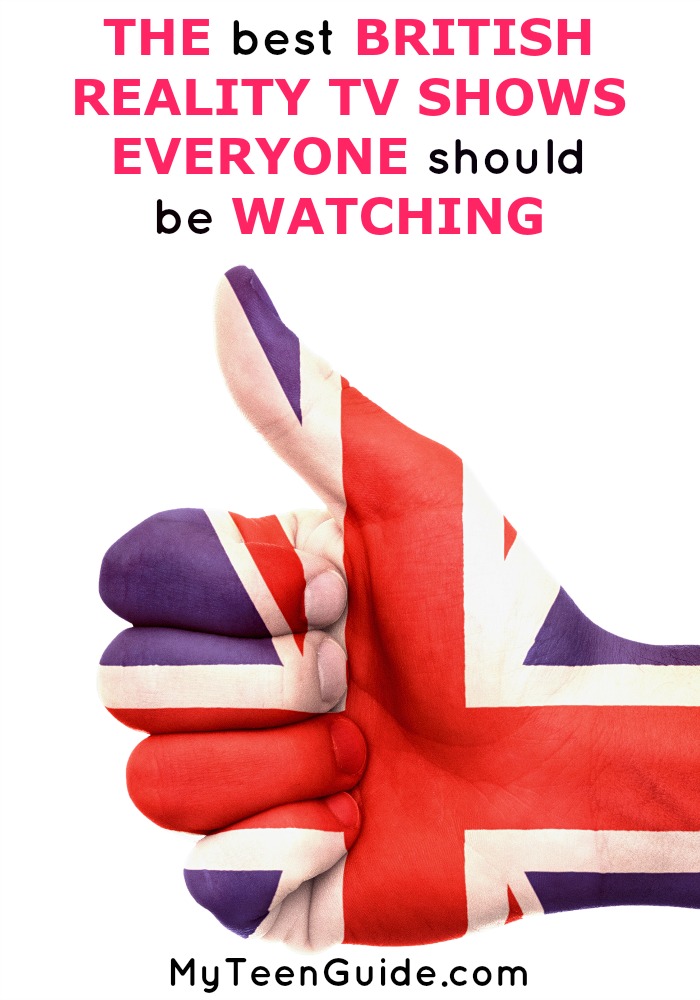 Did you know the very first of the British reality TV shows aired in 1964 and was called Seven Up? It featured children who were seven years old and their reactions to all kinds of everyday things.  Kids say the funniest things sometimes, it kind of like some of the clips on Amerca's Funniest Home Videos but with a fabulous accent! Those Brits know how to make everything sound more interesting with that dreamy accent. Here are some British reality TV shows that I know you are going to enjoy as much as I do.
Related: The Top Reality TV Shows You May Secretly Love To Watch
The Best British Reality TV Shows Everyone Should Be Watching
The X-Factor
The X-Factor is a music reality competition that began on the iTV network on September 4, 2004. The show will air its 13th season in August of 2016. The show has had two main hosts and two co-hosts: Kate Thornton hosted seasons 1-3, Dermot O'Leary hosted seasons 4-11 (returning for season 13), Caroline Flack co-hosted seasons 10 and 12 and Oily Murs co-host of season 12. The show has seen many judges throughout its 12 seasons. The three most popular judges are Simon Cowell, who was a judge season 1-7 and returning season 11, Louis Walsh, who was a judge seasons 1-11 and is returning for season 13 and Sharon Osbourne, who judged seasons 1-4, season 10 and returned for season 13.
Britain's Next Top Model
Britain's Next Top Model is a reality television show that began airing on Sky Living on September 14, 2005, and ended on September 5, 2013. The show was picked up by the Lifetime channel on January 14, 2016. The show features numerous women who vie for a chance to get their modeling career off the ground. The winner of Britain's Next Top Model receives a modeling contract, a fashion magazine front cover spread, and a cosmetics campaign. The show starts with a group 12-14 women, and one is eliminated after each episode.
Related: The Cold Hard Facts About Your Favorite Reality TV Shows
Don't Tell the Bride
Don't Tell the Bride is a reality television series that began airing on BBC Three on November 8, 2007, and moved to BBC One on in 2015 and Sky1 in 2016. The show focuses on one couple per episode, who are engaged to be married and given money to finance their wedding. There are a few catches though. The groom is the only one who can plan the entire wedding. The planning must is completed within a 3-week period and during those three weeks, the bride and groom cannot have any contact with each other.
Britain's Got Talent
Britain's Got Talent is a reality competition television show that premiered on June 9, 2007, on the iTV network. The show wrapped up its 10th season on May 28, 2016, with season 11 to start in early 2017. The show features talent of all ages, who compete to gain the title of Winner of Britain's Got Talent. The judges of the competition include Simon Cowell, who has been the for all ten seasons as well as Amanda Holden; Piers Morgan was the judge in seasons 1-5 and Alesha Dixon, and David Walliams have both been judging since season 6. The ten winners have ranged from an array of talents. For instance, the winner of season 1, Paul Potts is a tenor singer; Diversity, the winners of season 3, are a dance troupe; season 6 winners, Ashleigh and Pudsey, are a dog-trick team and Richard Jones, Season 10 winner, is a magician.
Ok, I have to know which British reality TV shows you watch! Sound off down in the comments and tell me all your favs!
Image via Pixabay