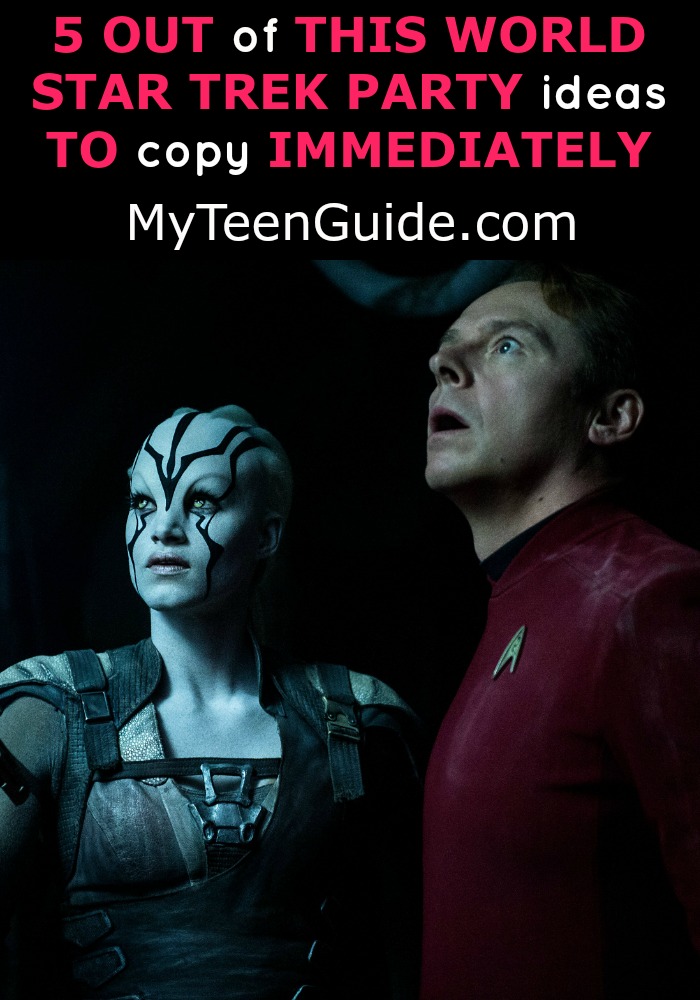 I know way more than a couple people who would love party ideas for a Star Trek party, myself included. Star Trek has a fandom that is virtually untouchable! I searched the internet (and maybe space too!) to find some of my favorite ideas and party games for a movie themed party that you're going to love. It even includes the best cookies ever! Get your phone ready because you are going to want to snap selfies at this party!
Related: More Great Sci-Fi Movies Like Star Wars: The Force Awakens
5 Out Of This World Star Trek Party Ideas To Copy Immediately
This post contains affiliate links. Thanks for the support.
DIY Star Trek Costumes
Ohh, here's a great idea! You could either have your friends come dressed in costume, OR you could make costumes together with your group of favorite people. Ask your friends to wear a plain black shirt, then get to work using this super easy video tutorial. No sewing required for these costumes, perfect!
Snap Selfies With Spock And The Star Trek Cast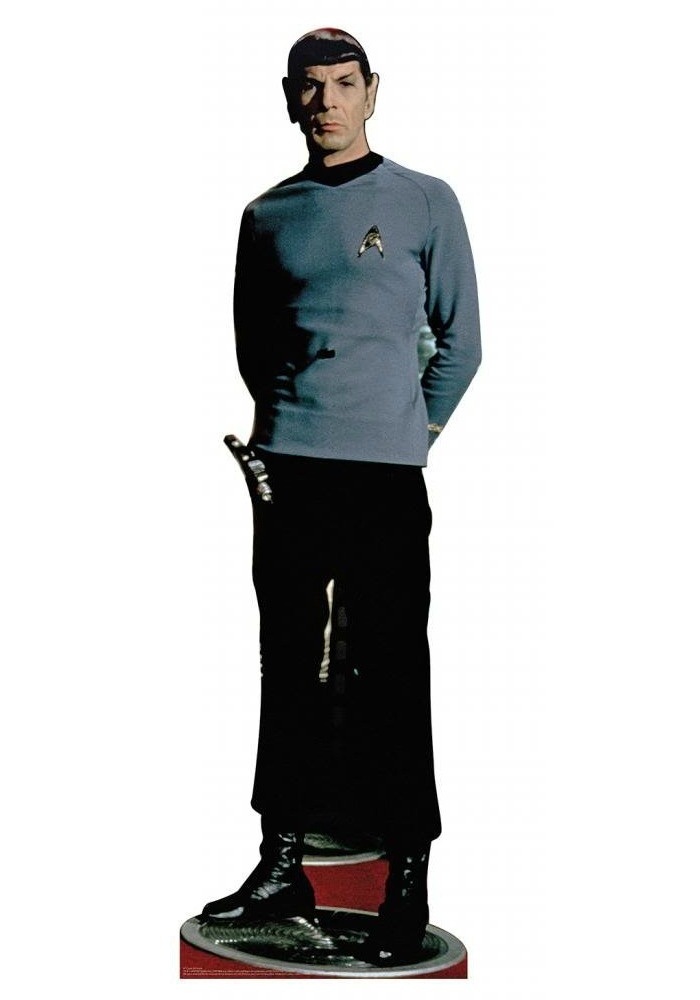 A selfie station photo booth area is almost always included with my parties. I'm always looking for more epic photos I can take with my friends. This time, I'm putting Star Wars characters right in the picture with these Life Sized Cardboard Cutouts! These pictures are headed straight to Instagram!
Make Star Trek Insignia Cookies
https://www.instagram.com/p/ZWHtK3yJMz/?taken-by=sweetsugarbelle
Your friends will flip over these Star Trek sugar cookies at the party. I think the actual crew may be a little beyond my ability level, BUT take a look at the Starfleet insignia, you can make that shape! Use a star cookie cutter, then cut off the left and right bumps for the perfect badge, nice! Check out these great tips and instructions to make these cookies turn out fab.
What Would McCoy Say?
https://www.instagram.com/p/BHe6EQ6Btrf/?tagged=doctormccoy
This one is next on your list for party games! Leonard McCoy is the famous doctor from Star Trek known for the quote of "Dammit Jim, I'm a doctor not a…" The phrase was said many different ways throughout the original series, but some of the things McCoy "was not" include a coal miner, an escalator, an engineer and a magician. Print a picture of McCoy and tape it to the wall. Then make a bunch speech bubbles that your friends can write their own ideas as to what McCoy was definitely NOT!
Star Trek Scene It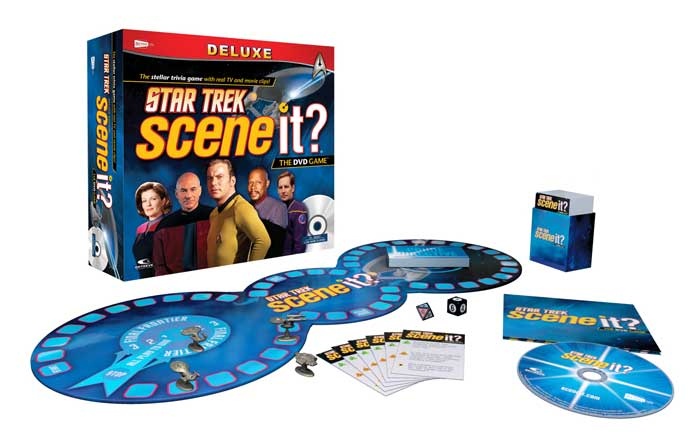 Some of my friends are major Star Trek fans, while others are just casual fans. That's why I think this Star Trek Scene-It is an easy choice for party games! You can play this game like other trivia games. What I like about this game is it also has a party play feature that just selects random trivia questions. I love the casual feel, and that this game can be rolling the background for those who want to try! There are other versions of Scene It for other movie themed parties, I have a couple different version myself!
So which of these Star Trek party ideas would be epic for your party? Are you more of a casual Star Trek fan, or are you up to your pointy ears in excitement for the franchise? Tell me what your favorite part is in the comments!
Image via Wikia