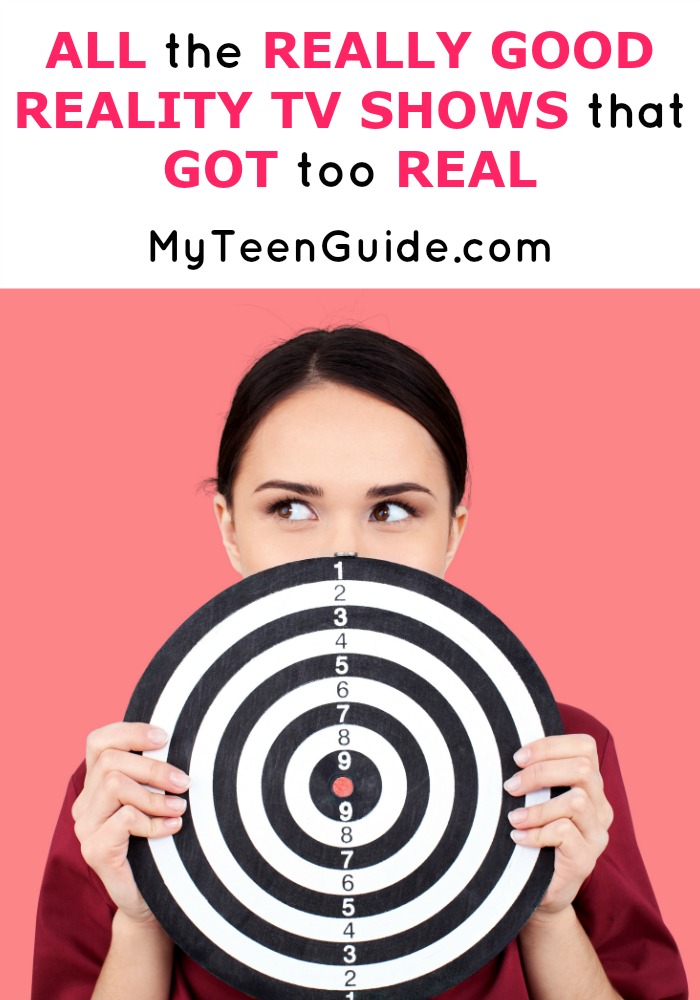 I know I have indulged really good reality TV shows, and a few bad ones too. Does it get much worse than getting caught up in what you think is a good show only to realize that the drama is just not what you expected? Luckily there are some shows to watch that keep us coming back for more over and over again, like the list I gathered below. Check them out, all with a long history of providing entertaining TV that people are talking about!
Related: My Favorite Girly Reality TV Shows On Netflix For That Day You Just Can't
All The Really Good Reality TV Shows That Got Too Real
The genre of reality television shows has been around since the 1940's but didn't really take off until the early part of the 2000's. During this time there were three channels that were launched which were solely devoted to reality shows: Fox Reality (United States) in 2005, Global Reality Channel (Canada) in 2010 and Zone Reality (United Kingdom) in 2002. While none of these are around today, it was the start of the booming of reality shows on television. Here are some good reality TV shows you should be watching.
Survivor
Survivor is a reality competition show that first aired on May 31, 2000, on CBS, with Jeff Probst hosting. The 33rd season of Survivor is set to start on September 21, 2016. The show features a group of total strangers who are marooned on an isolated island. They must provide themselves with things like shelter, food, and water, while also participating in various challenges. Participants are eliminated one by one until there are only two of three remaining survivors and the survivors who are thrown out vote on the winner. The winner receives one million dollars.
The Bachelor
The Bachelor is a dating game show that made its debut on ABC on March 15, 2002, with Chris Harrison as host. The show's 21st season is scheduled to premiere in January of 2017. The concept of the show features a single eligible bachelor and 25 potential future wives. The goal of the Bachelor throughout the show is to eliminate the ladies until there is one left that he may choose to propose marriage. Out of the 20 seasons that have aired, 12 resulted in a proposal. And out of those 12 proposals, only two are still together today: Season 17 Sean Lowe and Catherine Giudici were married in 2014 and season 20 Ben Higgins and Lauren Bushnell are living together and are planning a wedding this summer.
Related: The Cold Hard Facts About Your Favorite Reality TV Shows
Real World
Real World is a scripted series that premiered on May 21, 1992 on MTV. The 32nd season of the show is scheduled to premiere in the latter part of 2016. The basic concept of the show is that a group of seven or eight adults, ages 18-25, are selected to temporarily reside in one house together, in a new city, while being filmed around the clock, except in the bathrooms. At the end of each week, the housemates sit down to provides accounts and opinions about the activities of the past week. The housemates are given various missions to complete on a regular basis, both as a group and as an individual. Anyone who doesn't complete the mission, for whatever reason, is sent home.
The Voice
The Voice is a singing competition show that premiered on NBC on April 26,2011. The show's 11th season will premiere on September 19, 2016. The goal of the show is to locate new singing talent, from aspiring singers that are age 15 and older. The winner of The Voice is chosen by television viewers, who vote by telephone, text message or online. The winner of the show receives a record deal with Universal Music Group, along with $100,000. During the competition, there are four coaches who comment on the performances and also help those on their team to succeed on the show.
So do you have a favorite really good reality TV shows not on our list? Tell me what I should be adding to this list in the comments!
Copyright: Vector Image by StockUnlimited