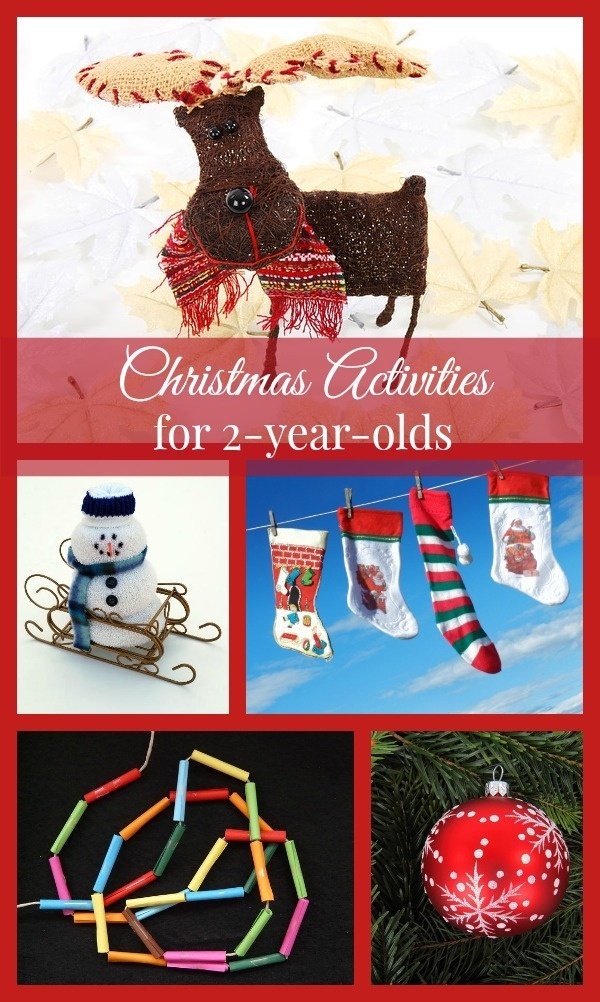 Do you want your 2 year old to enjoy the holidays season? It can be difficult finding Christmas activities for younger children to participate in, which is why we've come up with this list for you! If you want to engage your toddler in the holiday spirit, have some fun with these Christmas activities for 2 year olds!
Cute Christmas Activities for 2 Year Olds
This post contains affiliate link. Thanks for your support!
Christmas Countdown Paper Chain
Here's a great activity you can try with your 2 year old! At the beginning of the month, let your child create a Christmas countdown paper chain. Your child will have a blast creating 25 paper links, and even more fun taking a link off each day. You can make this activity educational by having your child create a pattern with their paper links. Explain to your toddler what a pattern is and give an example. You can start your 2 year old off with a simple pattern, such as green-red-green-red alternating colors.
Melting Snowmen Ornaments
Who doesn't love making Christmas ornaments? Your child is no different and will love making a melting snowman ornament. To do this, find clear glass ornaments, as well as white glitter, orange construction paper, tiny black rocks, and small twigs. Your 2 year old can then pour the glitter in to the bulb. You can use a funnel to help prevent a huge mess. Once the glitter is in there, your child can add their snowman pieces. This includes an orange "carrot" made from construction paper for the nose, black "coal" for the eyes, and twigs for the arms.
Personalized Stockings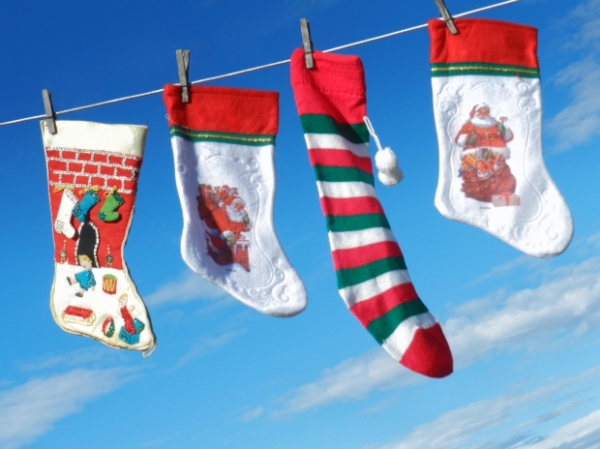 Hanging a stocking over the fireplace or anywhere else in the house is a Christmas tradition many people participate in. If your family participates in stocking traditions, one Christmas activity you can do with your 2 year old is to create personalized stockings. Give your child some paint or glitter glue. Let them show off their creative side as they decorate their very own stocking. You can write the date on the stocking, and even make a new one each year to see how much your child is learning and growing.
Reindeer Art
This is a fun Christmas activity, as well as an adorable keepsake! You can create some reindeer art with your 2 year old by following a few simple steps. First you'll want to gather all of your supplies. You'll need a small canvas or piece of construction paper. You'll also want tan and brown paint, as well as googly eyes. To complete this activity, paint the bottom of your toddler's foot with the tan paint. Firmly press their foot onto the canvas. You'll then want to paint both of your child's hands with the brown paint. The handprints will be the antlers, so position their hands at the top of the head and press onto the canvas. Adding googly eyes or painting the eyes will be the final step for this cute masterpiece.
Looking for more fun Christmas activities for 2 year olds and kids of all ages? Check out our Christmas Crafts Pinterest board!


Do you have any favorite Christmas activities for 2 year olds that you do with your toddler? Tell us in the comments!