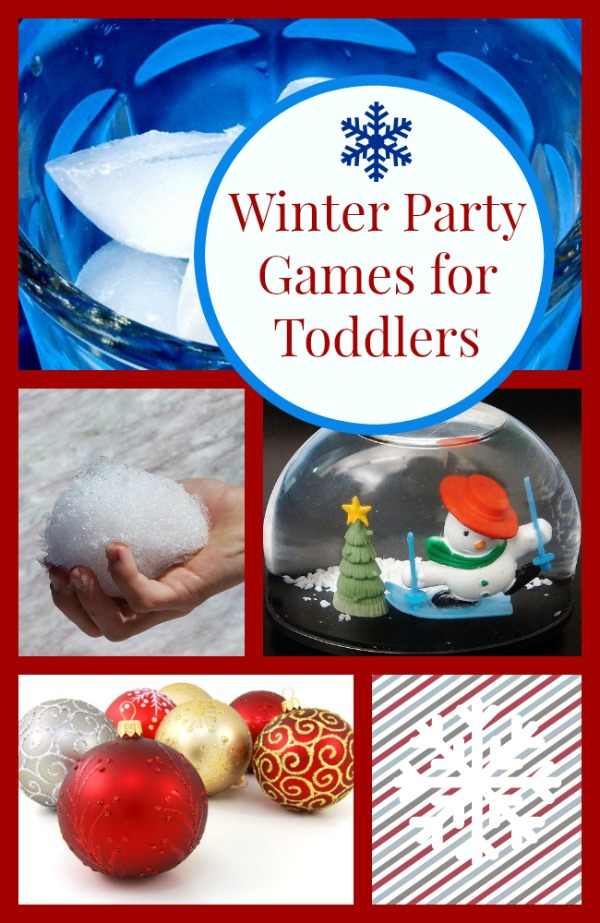 Plan a cool outdoor bash filled with fun outdoor winter party games for toddlers! This season is filled with things kids love, such as snow, Christmas, and decorations. If you're planning a party this winter, here are some fun and educational games you can play.
Winter Party Games for Toddlers
This post contains affiliate links. Thank you for the support
Iceberg Melt
Here's one of our favorite winter party games for toddlers! Before your winter party, freeze small toys in an ice cube. You'll need one ice cube per partygoer. To play this game, let your toddlers pick a way to unfreeze the ice cube. With adult supervision, they can use things like the microwave, hair dryer, or fan to melt the ice cube fast. Once each toddler has picked a way to melt the ice cube, get started melting! See who can melt the ice cube the fastest to win the prize within!
Christmas Bulb Count
If you want your toddler to have fun this winter, try this learning activity! Put a bunch of Christmas bulbs into a container. Have your toddler guess how many bulbs are in there. After guessing, you can count out all of the bulbs! You can also play this game by hiding bulbs around the room. Your toddler then needs to search out the bulbs until he reaches his goal! Not only will your toddler have a blast play, he'll also learn an important math skill!
Snowball Toss
This winter, pack the kids up and head outside for some math fun! If you have a group of toddlers with you, you can go outside and have a snowball toss contest. Each toddler will need to make a snowball and throw it as far as they can. You can then measure the distance for each snowball and figure out who threw it the furthest!
Snow Globe Challenge
Does your toddler love snow globes? If you're having a winter party for your toddler, you should definitely set up a snow globe challenge game. For this game, each toddler gets a jar of water. Your toddler then need to decide how much glue and glitter they want to add to their jar. Let the toddlers experiment with measuring out the glue so that they can build those basic math skills. To win the challenge, see if your toddlers can figure out how to make the glitter move slower (with more glue) or how to make the glitter move faster (with less glue).
These games are great ways to keep your toddlers active during a winter party. They're also great for teaching your toddler important math and science skills!
What are your favorite winter party games for toddlers?