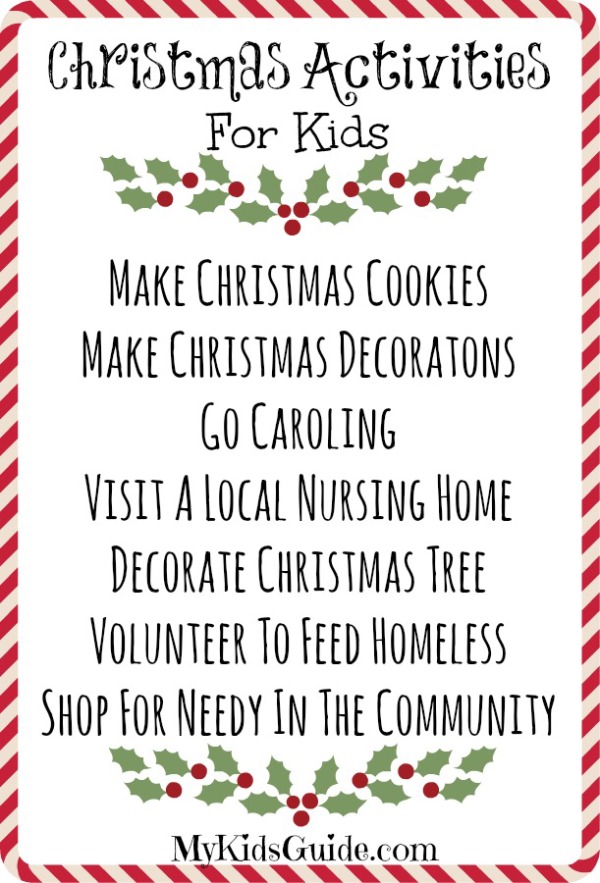 With the holidays right around the corner, you may be trying to find some great Christmas Activities For Kids. We have a simple list of great things your kids can do, plus a FREE PRINTABLE too! This is perfect for you to add to your holiday calendar to encourage your kids, of all ages to do something a little bit outside the box this year.  From simple holiday things like making cookies – to volunteering to help the needy in your community this list is a great place to begin.
CHRISTMAS ACTIVITIES FOR KIDS
Check out this great list below!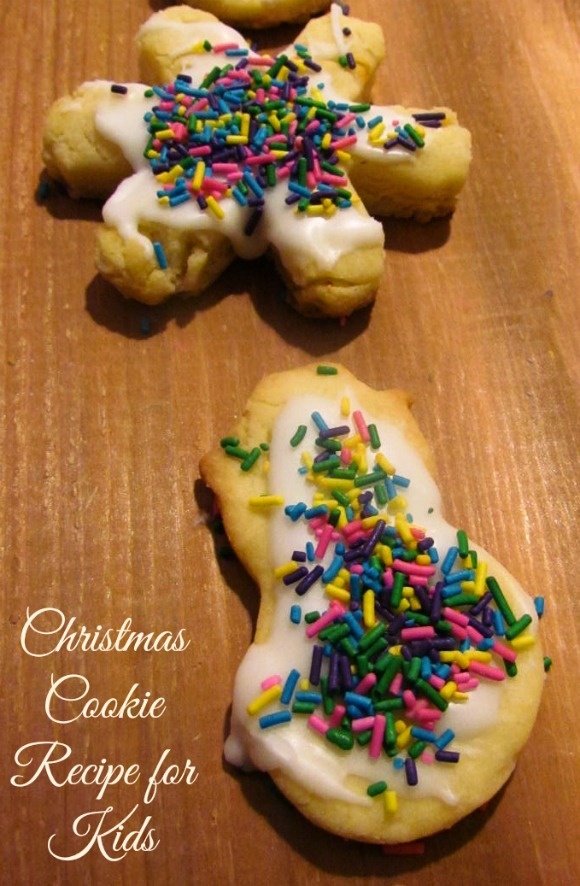 Make Christmas Cookies:  Gather up the supplies and make batches of things like classic sugar cookies, gingerbread cookies and of course our favorite thumbprint cookies with the best chocolate kisses.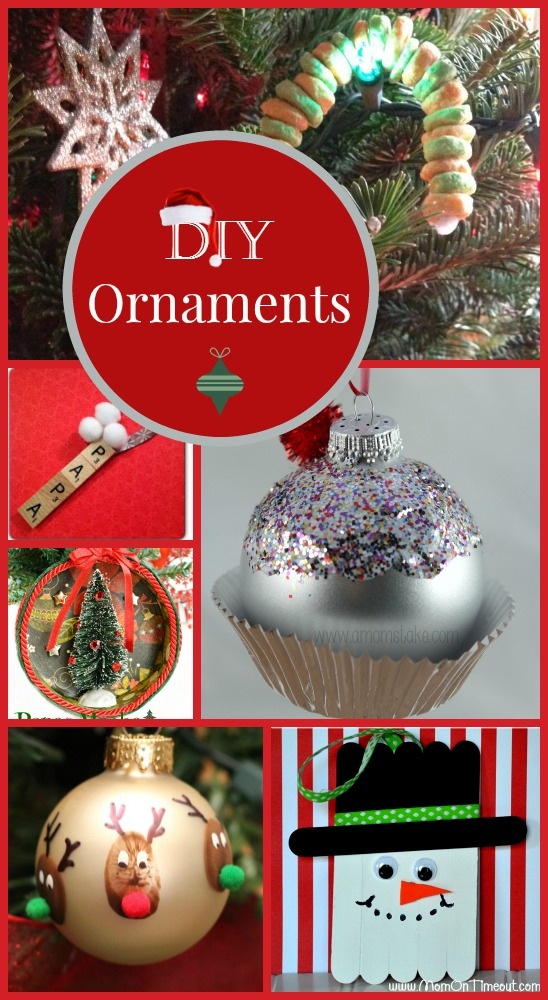 Make Christmas Decorations:  There are tons of kids crafts and ornaments to make during the holidays, but we love the classics like stringing popcorn, cranberries and of course paper chains to go on the tree or in your home.
Go Caroling:  Pick out a few of your favorite holiday songs, grab the iPod and head out into your neighborhood to sing some great carols to your friends, family and neighbors.
Visit A Local Nursing Home:  The holidays can be a very lonely time for the elderly.  Many live in nursing homes or assisted living situations without family or many friends nearby.  A visit from a child who is willing to listen to their stories, perhaps work a puzzle with them or share some candy is a real blessing.
Decorate Christmas Tree:  Spend a day having fun stringing lights, adding bows, those crafts and decorations they made and more. Check out our sister site, OurFamilyWorld, for more tree decorating ideas.
Volunteer To Feed Homeless:  There are often many people in your local community who need a good meal in the cold months.  Locate a shelter you feel safe taking your children to, and volunteer to feed the homeless.  Do it on a weekend, on the holiday itself or make a pact to do this once a month as a family.
Shop For The Needy In The Community:  The Salvation Army sets up angel trees each year that are to provide clothing, gift and food to the needy in the community.  Take your kids to pick an angel or two to shop for this year.
Print this fun FREE PRINTABLE List HERE.
Think outside the box and work with your kids to create some fun family traditions this year. These fun Christmas activities for kids are sure to make them happy, and keep you happy too!
Looking for more great Christmas activities for kids? Check out our Winter Activities Pinterest board!


What are your favorite Christmas activities for kids to do as a family?