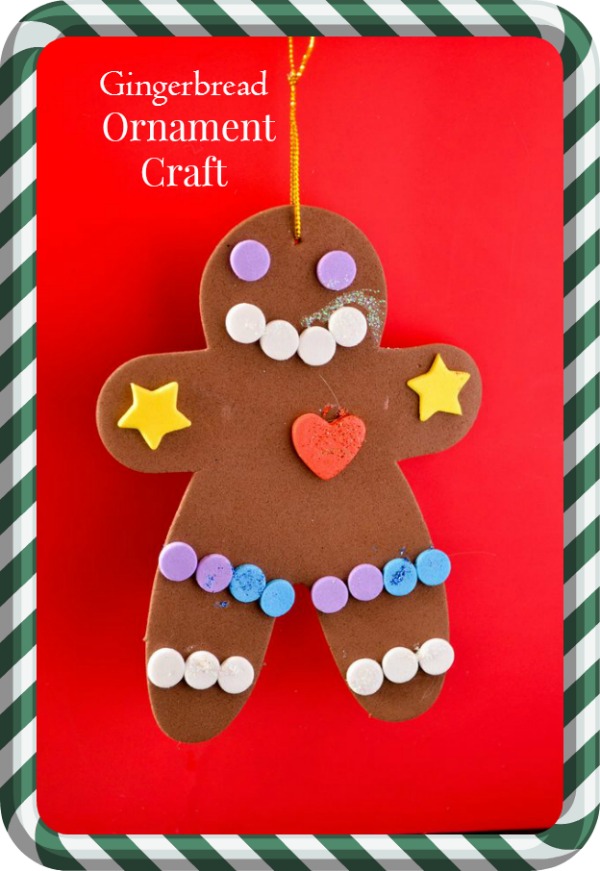 Nothing gets your child into the spirit of making Christmas crafts for kids quite like the first snowfall of the season! When my daughter woke up and found snow on the ground, she got into Christmas spirit and wanted to make a Christmas tree ornament. Our tree is not set up yet but she was adamant: it is snowing, we need to decorate.
She went to her room and came up with the following Christmas ornaments. My daughter is 7 and loves crafting. I make sure I have craft supplies in her room. I usually get them at Dollar store or find great deals on Amazon. The following craft took her around 30 minutes to make. Since our tree was not up yet, she wanted to hang them somewhere so I could take nice pictures. She took a red box and hung them up.
Let's take a look at what she made and what you need to make this easy Christmas craft for kids!
Foam Gingerbread Ornaments Christmas Crafts for Kids
This post contains affiliate links. Thanks for your support!
Supplies:
Foam sheets
Cookie cutter in different shapes
Sharpie
Scissors
Foam decorations
Strings

Make it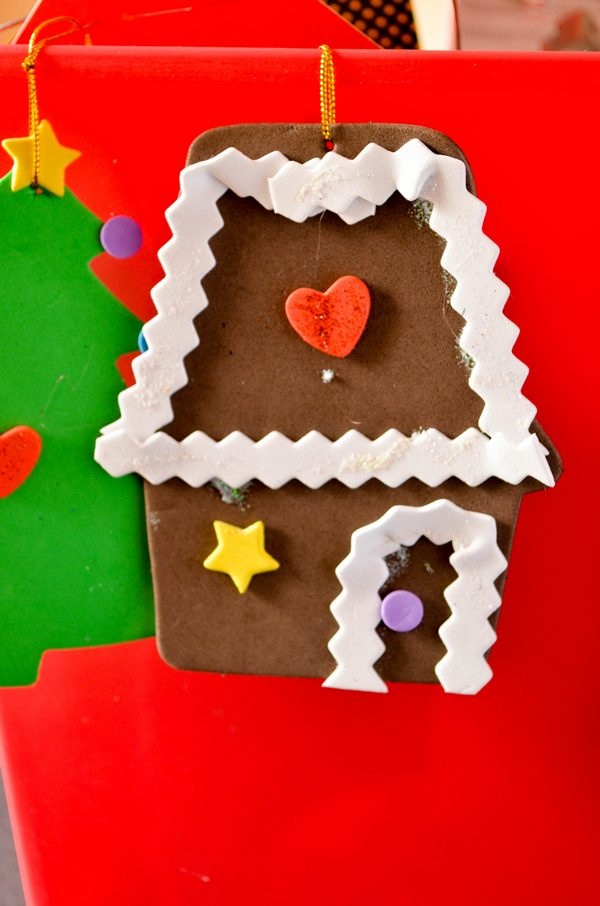 Put the foam sheet on a dry table
With the cutter, draw the shapes
Cut the shapes. My daughter is old enough to do it by herself but younger ones need help with this part. Even if it is not cut even, it is ok. Scissors are great to exercise fine motor skills
Let the child decorate as he or she wishes. After all , it is about the decorations and fun.
With the tip of the scissor, make a hole at the top. My daughter needed help with this part.
Then thread the string inside the hole. Since she has little hands she could manage by herself.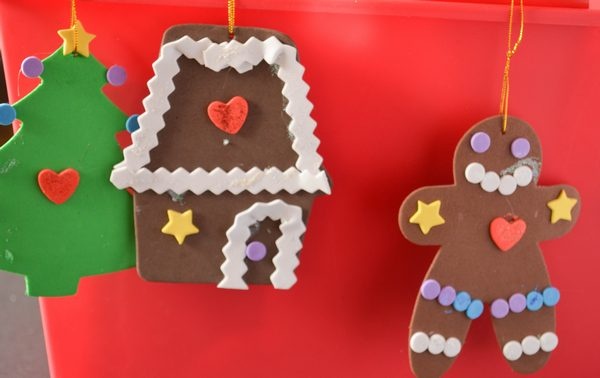 Christmas crafts for kids don't have to be expensive or complicated. Few basic craft items and you are all set.  My daughter was so excited about her craft that she brought to it school the following day. Then she stored it in her Christmas box (she stores all her crafts and ornaments in there).
Looking for more great Christmas crafts for kids? Be sure to like us on Facebook! We share all our favorites from MyKidsGuide and other amazing bloggers!
Do you have any favorite easy Christmas crafts for kids? Tell us about them in the comments!