Thinking about throwing a holiday party but can't quite decide on a theme? Check out these Christmas costume theme party ideas for inspiration! From food to fun, we've got you covered.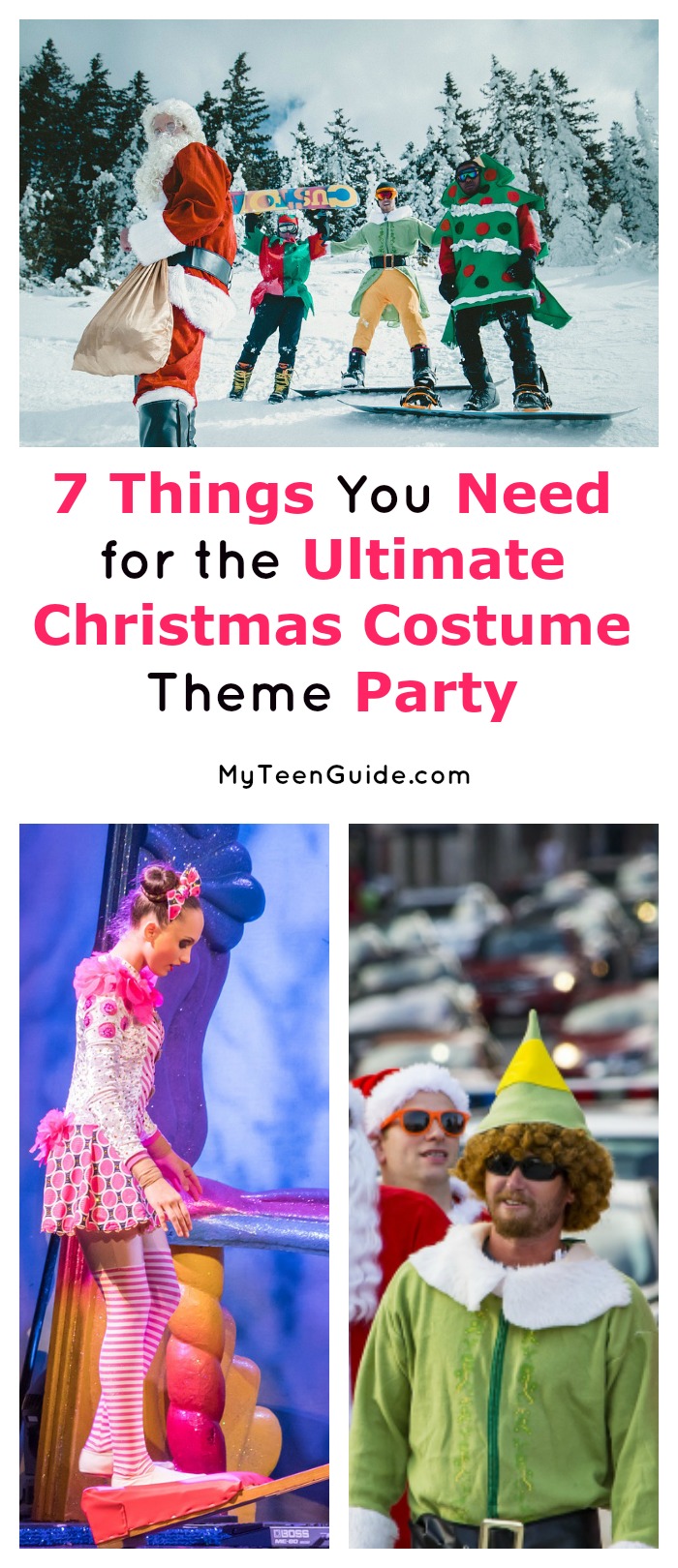 Halloween isn't the only holiday where you can dress up in a cool costume. Yup, you can dress up in a costume for Christmas too! Here are some ideas if you want to throw a Christmas Costume Theme Party.
Christmas Costume Theme Party Ideas
Affiliate links included below. If you make a purchase through these links, we earn a small commission at no extra charge to you. Thank you for your support!
1. Invitations
I searched and searched the internet for party invitations specifically for costume parties and I found very few, mainly geared towards young kids. So, you can just use general Christmas party invitations and add a note that the party is a costume party. You also want to specify if the party requires classic symbols or movie characters (see Costume Ideas below). Greetings Island allows you to customize and print Christmas party invitations. Living Locurto lets you print 5 different stylish Christmas party invitations. Smilebox allows you to customize your Christmas party invitations, then you can choose to email them, post them to Facebook or print them.
2. Decorations
For decoration ideas, hang some Let It Snow Foil Decorations from the ceiling of the party area. You can purchase Snowflake Ceiling Decorations here or Christmas Snowflake Ceiling Party Decorations

. You can also decorate window and door frames with Holly Spiral Wire Garland, which can be purchased here or here.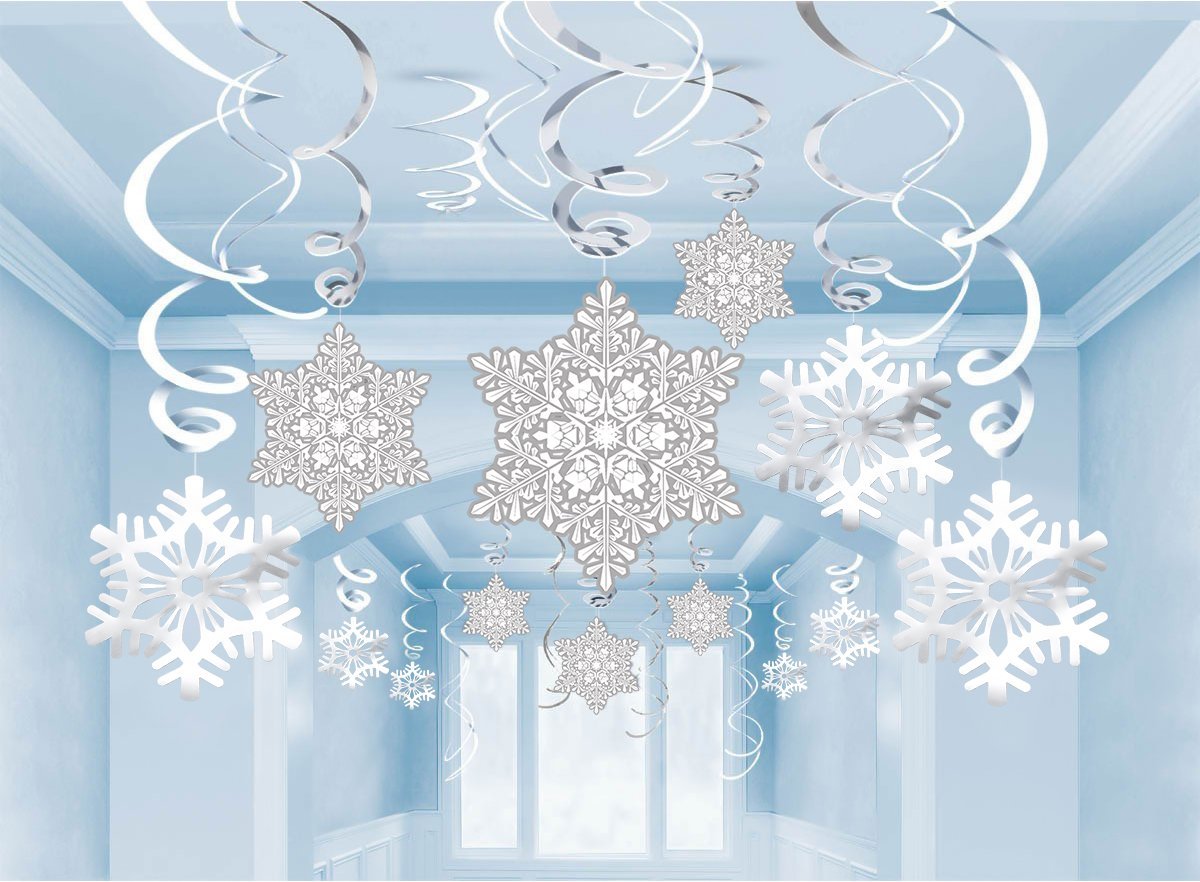 3. Table Settings
Spread out a Snow Blanket, which can be purchased here, for your tablecloth. Add some Christmas twinkle to your table by stringing a set of clear Christmas lights around the table. For tableware, Party City has some cool options. The Twinkling Christmas Tree Kit comes with 3 table covers and enough cups, cutlery, napkins and plates for 50 guests. The Sparkling Snowflake Kit comes with 2 table covers, 1 snowflake spray centerpiece and enough cups, cutlery, napkins and plates for 16 guests.
4. Food & Drink
When it comes to food ideas for your Christmas Costume Theme Party, think finger foods! Finger foods are easy to make and aren't too messy, great for those wearing costumes. Delish has an easy recipe for Jalapeno Popper Stuffed Mushrooms. My Recipes features great recipes for Pizza Sticks and Cheesy Sausage Roll-Ups. For snacking ideas, Delish features easy recipes for Garlic Parmesan Pretzels and Peppermint Bark Popcorn. Suburban Simplicity has a tasty recipe for Christmas Fruit Kabobs, while Cooking Classy has an awesome recipe for Santa Hat Cheesecake Bites. For refreshing drink ideas, check out our North Pole Mocktail, Grinch Punch from Simplistically Living and Candy Cane Sparkler from Everyday Dishes.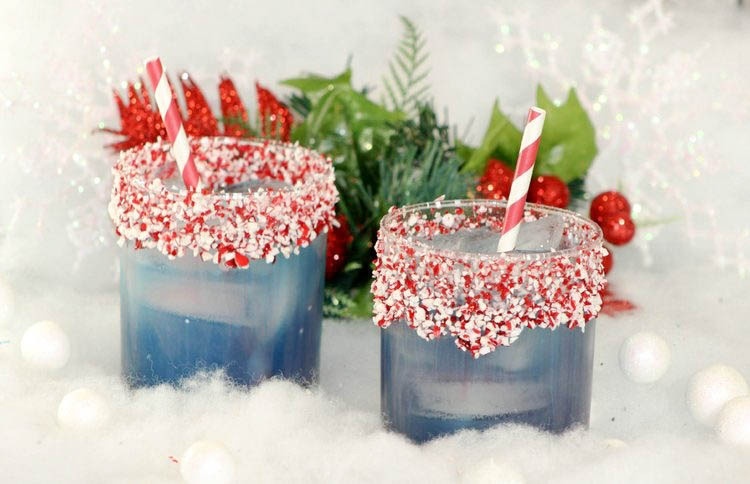 5. Activities
Christmas Charades is a great activity for your party. It is easy to play- just divide the guests into 2 teams; one player from the first team needs to act out the word or phrase, without using words; players from the opposite team need to try and guess the answer. If you need Christmas Charades word lists and ideas, you can find printable ones here and here.
6. Party Favors
Party favors are trinkets that your guests can take home with them. They are designed to thank them for attending your Christmas Costume Theme Party and they also serve as a great memory of the fun they had at the party. Need a few ideas? How about Miniature Santa Hats, Elf Ears or Reindeer Antlers? You can purchase Miniature Santa Hats here or find instructions to make your own here. Also, you can purchase Elf Ears

 or locate instructions on how to make your own here. Lastly, you can purchase Reindeer Antlers

or find instructions on how to make your own here.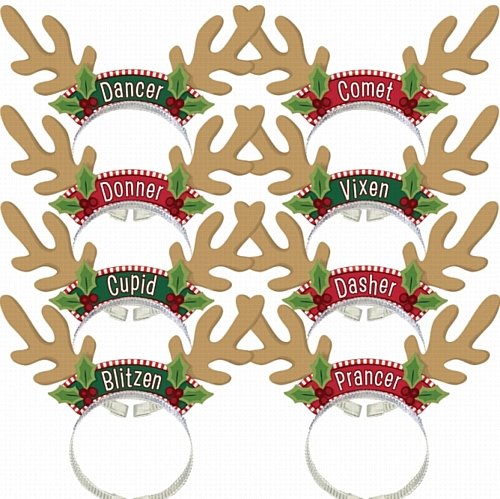 7. Costume Ideas
For costume ideas, you can go with classic symbols or movie characters. Classic symbol costumes include Christmas Tree, Elf, Mrs. Claus, Santa Claus, Reindeer and Snowman. Movie characters include The Conductor from The Polar Express, Sally or Jack Skellington from The Nightmare Before Christmas, Buddy the Elf from Elf and The Grinch from How the Grinch Stole Christmas. Some great places online for Christmas costumes include Amazon

, Costume Express, Halloween Costumes and Party City.