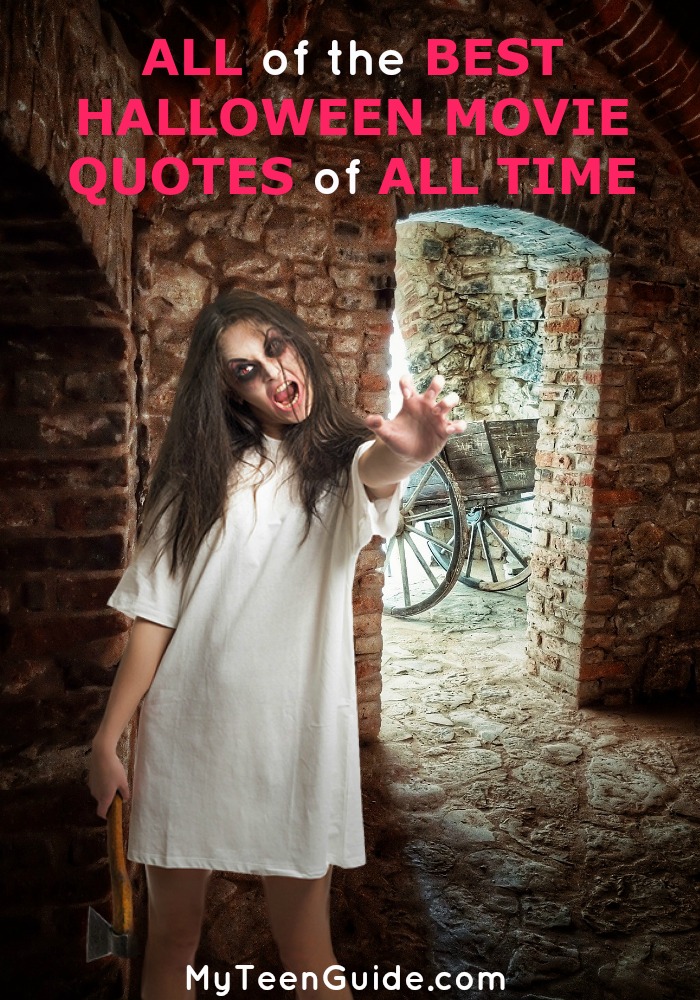 Creepy Halloween movie quotes are just the thing to get you ready for Halloween and I've found the best! Halloween movies have been around for decades. Some of the goriest movies are as well loved as the psychological thrillers and have quite a following. It is the fear and suspense that we thrive on. From these great movies have come awesome quotes. Here are some of the best Halloween movie quotes of all time.
Related: Scare Yourselves Silly With Our Horror Movie Marathon Party Games!
All Of The Best Halloween Movie Quotes Of All Time
Psycho
1960- Norman Bates, played by Anthony Perkins to Marion Crane, played by Janet Leigh:
"It's not like my mother is a maniac or a raving thing. She just goes a little mad sometimes. We all go a little mad sometimes. Haven't you?"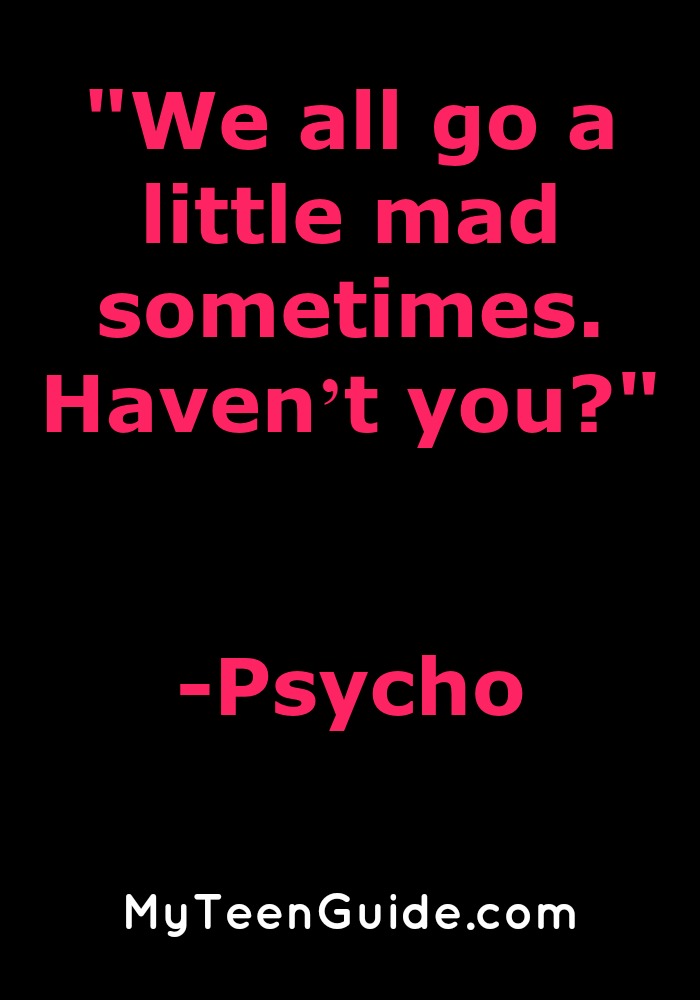 Halloween
1978- Doctor Sam Loomis, played by Donald Pleasence to Sherriff Leigh Brackett, played by Charles Cyphers, about Michael Myers:
"I met this 6-year-old child, with this blank, pale, emotionless face and the blackest eyes… the devil's eyes. I spent eight years trying to reach him, and then another seven trying to keep him locked up because I realized what was living behind that boy's eyes was purely and simply…evil."
Related: 5 Of The Best Horror Possession Movies That Are Scarier Than Halloween
Alien
1979- Ash, played by Ian Holm to Ripley, played by Sigourney Weaver:
"You still don't understand what you're dealing with, do you? A perfect organism. Its structural perfection is matched only by its hostility… I can't lie to you about your chances, but…you have my sympathies"
A Nightmare on Elm Street-
1984- Nancy Thompson, played by Heather Langenkamp, an iconic tagline:
"Whatever you do, don't fall asleep…or you'll meet the terrifying Freddy."
Misery
1990- Annie Wilkes, played by Kathy Bates to Paul Sheldon, played by James Caan:
"I'm your number one fan. There's nothing to worry about. You're going to be just fine. I will take good care of you. I'm your number one fan."
Child's Play 3
1991- Conversation between Ronald Tyler, played by Jeremy Sylvers and Chucky, voiced by Brad Dourif:
Tyler- "I thought you Good Guy Dolls only said three sentences."
Chucky- "I'm new and improved."
Saw
2004- Jigsaw, voiced by Tobin Bell to Zep Hindle, played by Michael Emerson:
"I want you to make a choice. There's a slow-acting poison coursing through your system, which only I have the antidote for. Will you murder a mother and her child to save yourself? Listen carefully, if you will. There are rules. Let the game begin."
Insidious: Chapter 3
2015- Elise Rainier, played by Lin Shaye talking to Quinn Brenner, played by Stefanie Scott:
"You're going to be okay, Quinn. But take my advice and do not try and contact your mother on your own anymore. You have to be very careful. If you call out to one of the dead, all of them can hear you."
So which one of these Halloween movie quotes are the best and chill you to the core lovelies? Tell me in the comments!
Image via Pixabay