Looking for a clever and fun Christmas party idea? Get some inspiration from candy canes! Yep, everyone's favorite holiday peppermint stick also makes the perfect theme! Check out a few of our favorite candy cane party theme ideas!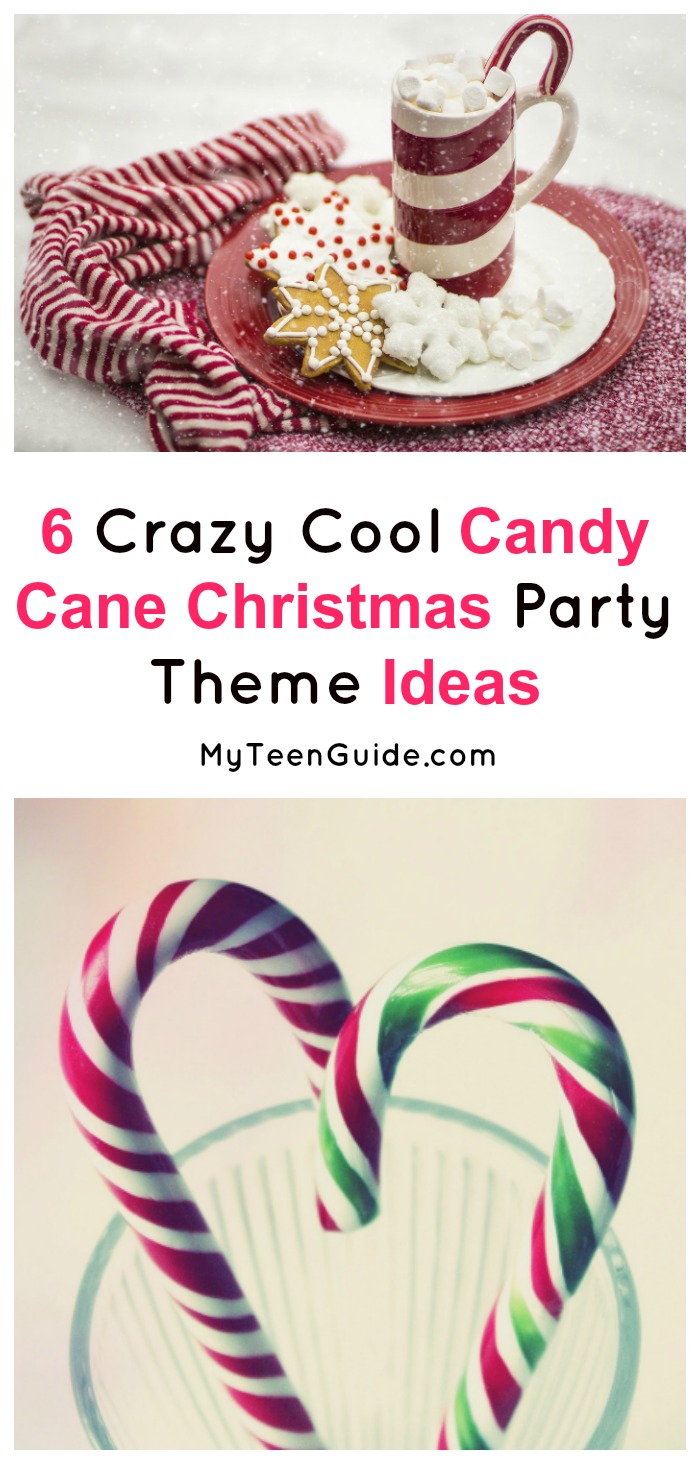 Candy canes not only make a festive theme for a Christmas party, they're also fairly inexpensive and diverse! Their traditional colors- red and white- are everywhere during the holidays, making decorating a snap!   Here are some ideas, including invitations, decorations, food and activities, for a Candy Cane Theme Party.
Candy Cane Party Theme Ideas
Affiliate links included below. If you make a purchase through these links, we earn a small commission at no extra charge to you. Thank you for your support!
1. Invitations
For party invitations, you can use traditional Christmas party invitations and attach a small candy cane to each one. You can also print out these free Candy Cane, Red Checkered Frame or Hand-Crafted party invitations from Greetings Island. Another option is to use Evite, a digital platform to send out your candy cane party invitations.
2. Decorations
Candy canes abound when it comes to party decorations. You can hang red and white crepe paper
streamers from the ceiling and/or scatter red and white balloons around the party area. Other ideas include creating candy cane bunches for table centerpieces and decorating walls with candy cane wall stickers.
3. Table Settings
For your party table settings, consider using a white tablecloth with red cups
, cutlery, napkins and plates. Another idea is to use a red tablecloth with a mixture of red and white cups, cutlery, napkins and plates. Another option is to use a candy cane striped tablecloth
with either red or white cups, cutlery, napkins and plates. Be sure to scatter miniature candy canes or round peppermint candies on the table. Of course, you don't have to go crazy! I love the simple yet elegant look of this red and white decor:
4. Food & Drink
Stay with the red and white theme when it comes to party food and drink ideas. If you are serving dinner, pasta with alfredo sauce or red chili are great ideas. For dessert ideas, bake regular brownies and sprinkle them with crushed candy cane pieces, cupcakes with red and white frosting and/or candy cane shaped sugar cookies. For drinks, consider serving our North Pole mocktail and/or peppermint hot chocolate.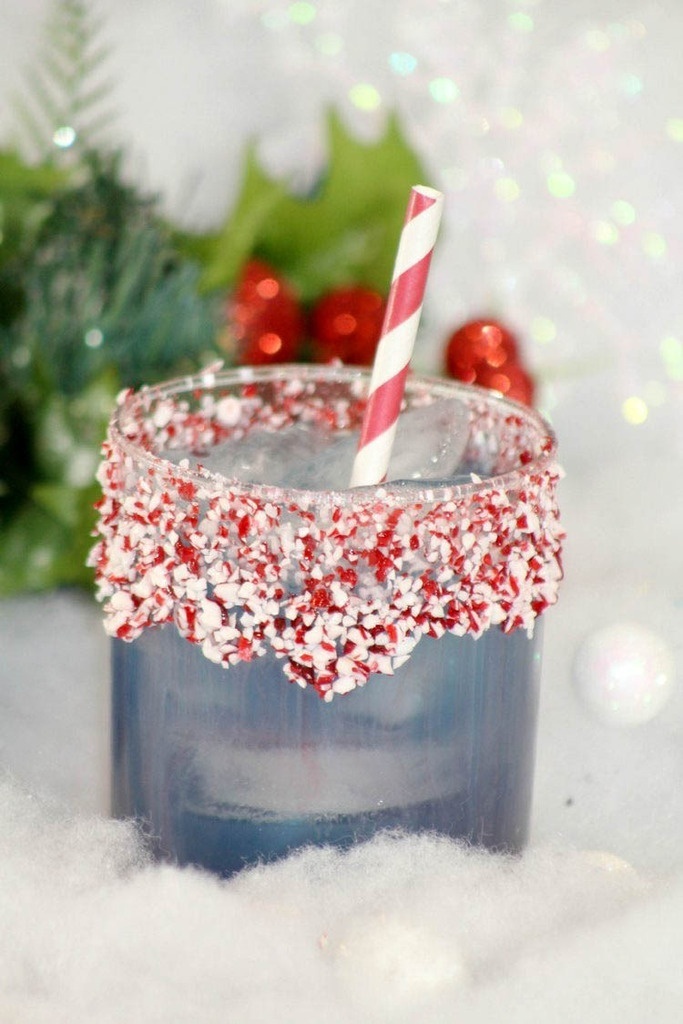 5. Activities
Party activities always get the party going. Consider making Candy Cane Candles by using red pillar candles, candy canes and a hot glue gun. Just hot glue the candy canes around the candles. You can also play Candy Cane Pick-Up Sticks. All you need are some wrapped candy canes. Stack the candy canes into one pile. The object of the game is to remove the candy canes, one at a time, without disturbing the remaining candy canes.
6. Party Favors
Party favors will help your guests remember the great time they had, long after your Candy Cane Theme Party is over. For awesome party favors, consider candy canes, red and white rock candy, red licorice, Swedish fish, candy cane pens and/or white mugs filled with hot chocolate mix and miniature candy canes. Candy cane scented candles
are also perfect favors for the holiday!
These are just a few of our favorite candy cane party theme ideas to get you started! Use your imagination and I bet you can come up with even more fun ways to make your party a smashing success!
Have you ever thrown a candy cane party? Share your tips below!