Lights, camera, action- holiday style! The holiday season is a great time for a Christmas movie theme party! Need some inspiration? We've got you covered! Check out our favorite ideas to get your party planning started!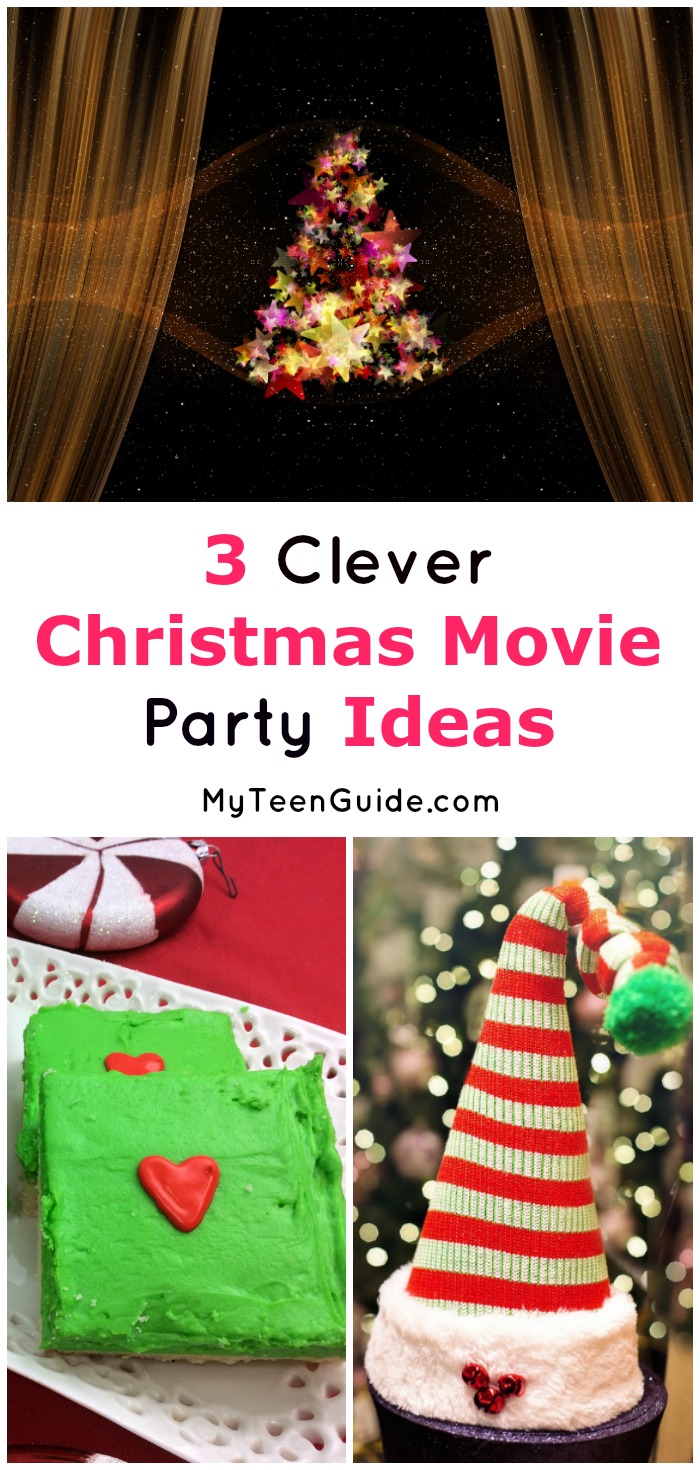 When it comes to planning a Christmas movie theme party, your options are virtually limitless. There are hundreds of films to choose from, and that's not even counting television specials! Go old school and theme it around movies like It's a Wonderful Life or White Christmas, or theme it around more recent movies, like Elf! Read on for some general tips for any themes, then two of our favorite Christmas movie party ideas!
Christmas Movie Theme Party Ideas
Affiliate links included below. If you make a purchase through these links, we earn a small commission at no extra charge to you. Thank you for your support!
General Christmas Movie Party Ideas
These ideas will help you set up for pretty much any type of Christmas party!
Decorations– String some twinkle lights around the television. Amazon has some cool Lighted Marquee Signs, including Candy Cane, Christmas Hat, Christmas Tree, Mitten, Reindeer and Snowman.
Table Settings– Keep it simple and stick to one traditional holiday color scheme. Think red & green, blue & white, or silver & gold.
Food & Drink– Create one or two movie-specific recipes, then stick to the basics for the rest. If you're throwing a Grinch party, for example, you can make these easy Grinch cookies.  For Rudolph, try these cute Reindeer Brownies.  You can also have bowls of red and green M&M's. And since it is a movie-themed party, movie concession candies are a must-have: Dots, Milk Duds, Raisinettes, Sour Patch Kids and Whoppers. For drink ideas, make a batch of Green Punch. Just combine a 2-liter bottle of lime soda, a 46-ounce can of pineapple juice and some ice cubes.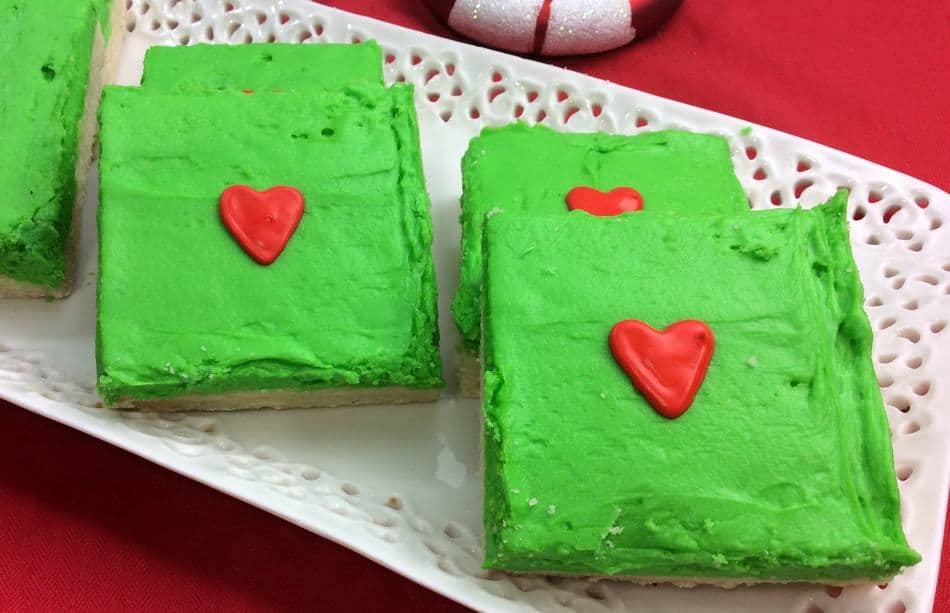 Activities– Watch holiday movies, of course! Need some ideas to get you started? Try: A Christmas Carol (any one of its 20 adaptations!), Miracle on 34th Street, A Christmas Story, Home Alone, The Santa Clause, Jingle All the Way, Bad Santa, Fred Claus, Saving Christmas and Krampus (if your guests prefer something a little scarier).
The Muppet Christmas Carol Party Ideas
The Muppet Christmas Carol
is a 1992 musical, fantasy, comedy, drama movie that was adapted from the 1843 novel- A Christmas Carol- by Charles Dickens. Michael Caine stars as Ebenezer Scrooge.
Decorations- Handwrite or print some quotes from the movie, laminate and then post around the party area. (Some quote ideas posted below).
 Ebenezer Scrooge: Christmas is a very busy time for us, Mr. Cratchit. People preparing feasts, giving parties, spending the mortgage money on frivolities. One might say that December is the foreclosure season. Harvest time for the money-lenders.
Gonzo: It was the afternoon of Christmas Eve and Scrooge was conscious of a thousand odors, each one connected with a thousand thoughts and hopes and joys and cares long, long forgotten.
Ebenezer Scrooge: You're a little absent-minded, spirit. Ghost of Christmas Present: No, I'm a LARGE absent-minded spirit!
Food & Drink– Two great food ideas include Rainbow Connection Fruit Skewers and Pigs in a Blanket. As we all know, The Rainbow Connection is a song that is sung by Kermit the Frog. And Miss Piggy is a pig, so Pigs in a Blanket is perfect. You can find the Fruit Skewers recipe here and the Pigs in a Blanket recipe here. The ideal drink idea is Eggnog, either store-bought or homemade.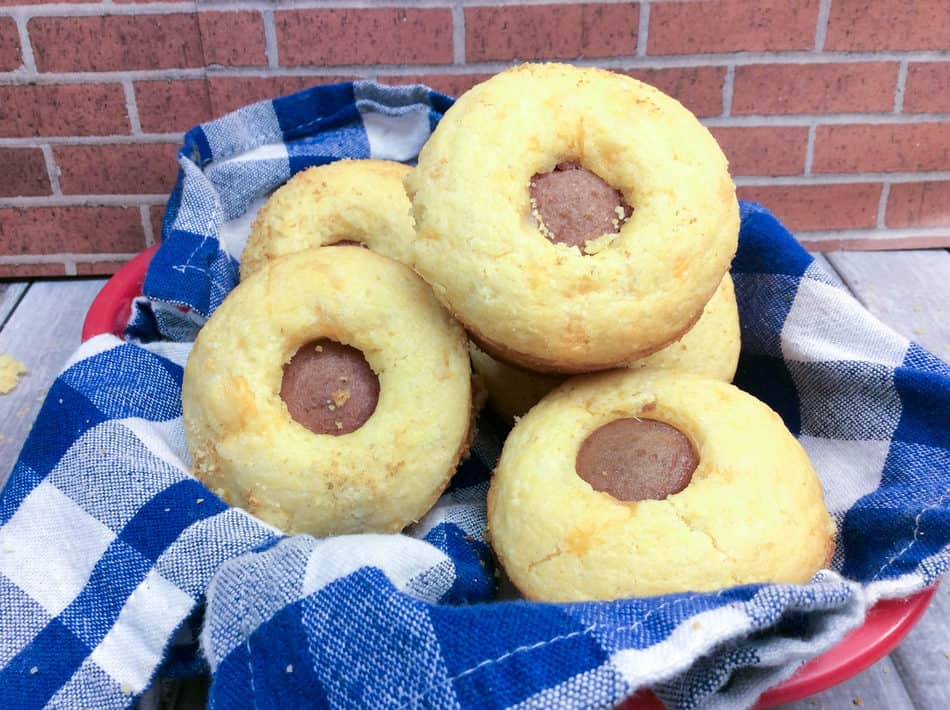 Activities– Play a game of Movie Trivia. Need some ideas to get you started? At the beginning of the movie, what are Gonzo and Rizzo selling? Christmas apples! What charity group does Beaker and Bunsen collect donations for? Order of Victoria! Which of the spirits is absent-minded? Ghost of Christmas Present!
Elf Movie Party Ideas
Elf is a 2003 Christmas fantasy, comedy movie, starring Will Ferrell as Buddy Hobbs.
Decorations– Decorate with white paper chains and paper chain snowflakes, as Buddy does in the department store. You can find out how to make paper chains here and paper chain snowflakes here. Also, set up a Lite Brite
, again as Buddy does in the department store, with a Welcome Santa sign.
Food & Drink- Buddy serves spaghetti for breakfast in the movie, so why not create a Build-Your-Own Pasta Bar! Everything you need to know to set one up can be found here. Also, have bowls of candy canes and candy corn. Why? Because the 4 main food groups of elves are candy, candy canes, candy corn and syrup.
Activities- Play a game of Movie Trivia. Need some ideas to get you started? What store gives Buddy a job? Gimbel's! What word is fun for Buddy to say? Francisco! What tunnel does Buddy walk through to get to New York? The Lincoln Tunnel!
Like I said, there are SO many other options that you could go with! Just think about your favorite Christmas movies, then work from there to come up with decorations and food.
What are your favorite Christmas movie theme party ideas? Share below!