Continuing on with our totally addictive app series, today I'm excited to tell you about a fun matching game that's really unlike anything I've ever played before. It's called Paint the Soldiers and you're going to love it! Check out my review, then download it on iOS!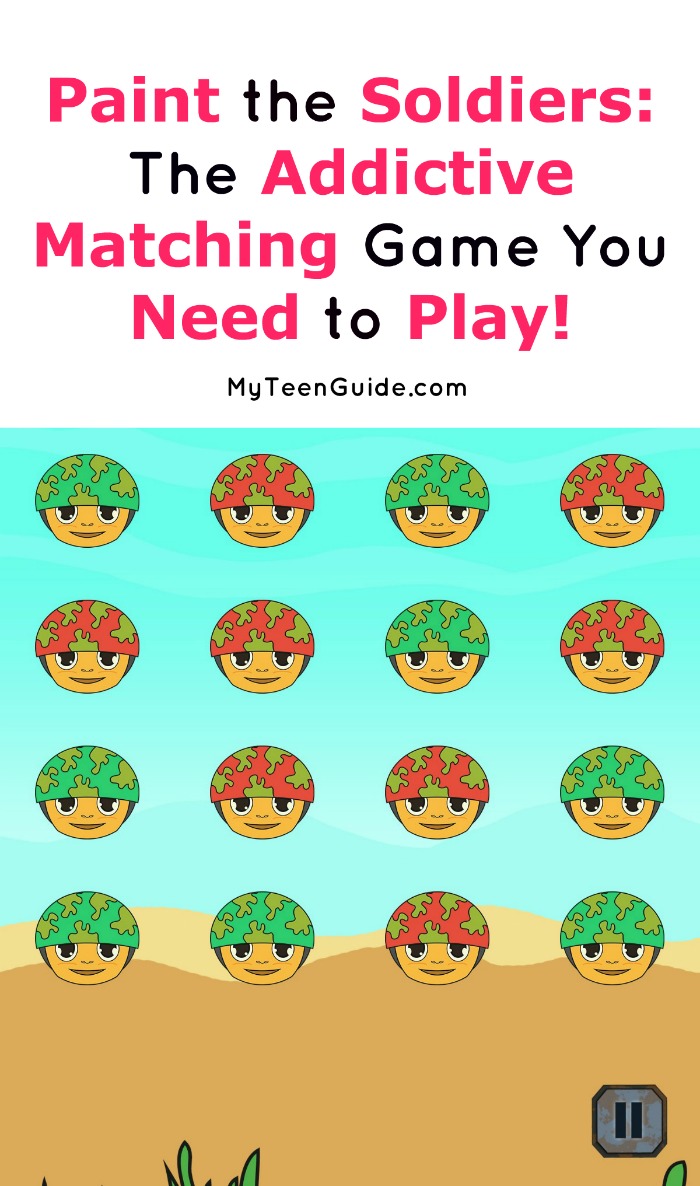 So, here's the funny thing: I honestly didn't expect Paint the Soldiers to be so addictive. At first glance, I thought it was a kid's game. While it's absolutely perfect for younger kids, it's also crazy challenging, especially as the levels progress! Like most of my favorite games, it's something that you can pick up whenever you want, then put down for a while and not lose progress or bonuses. Let's check it out, shall we?
Paint the Soldiers Game Review
*Heads up: OFW Games is a sister company to My Teen Guide. All opinions, of course, remain my own.
In Paint the Soldiers, your goal is deceptively simple: change all of the helmets to the same color. Now, the first time I played, I thought "oh, I just have to click all of the red helmets to make them green! Easy peasy!" Ha! Like I said, it's deceptively simple. See, you have to find the right helmets AND the right color to get all of them to stick. So say you change the second red helmet to green. It changes and you think "I'm so gonna beat this thing." So you change the fourth helmet to green, but ACK! The second helmet goes back to red!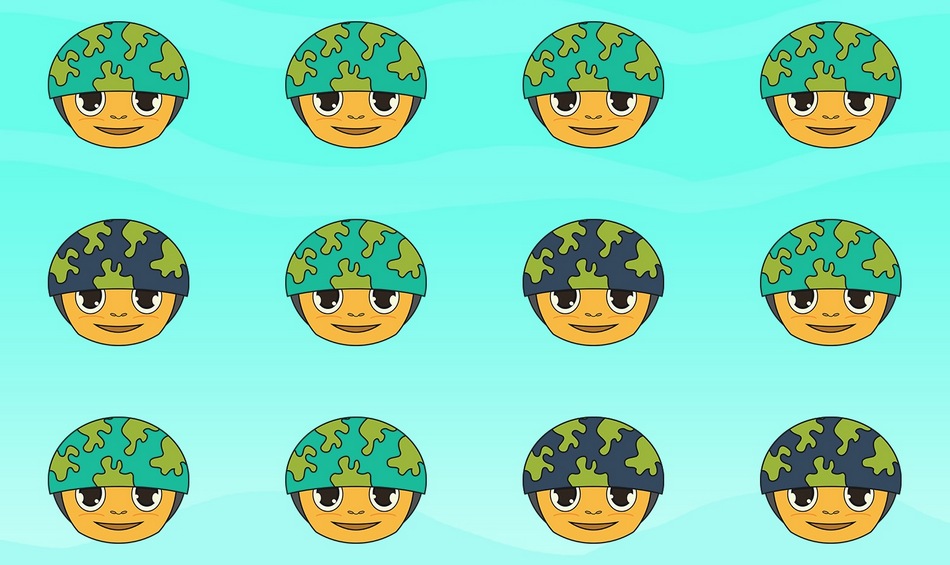 You'll have to change your strategy quick if you want to beat the clock! Yep, the clock. You have X amount of time (depending on the level) to beat X amount of boards. Like I said, it starts out super simple, but as you get into higher levels, you need to beat more boards in less time. Be warned, it gets crazy addicting after the first few rounds!
Paint the Soldiers Features:
Fun, simple graphics that don't distract from game play.
33 exciting levels with increasing difficulty.
Free to play with ads, or upgrade to no ads for just $0.99.
Keep track of your score on the leader-board and try to beat your friends' high scores.
Compete in fun challenges with your friends, then share your score on social media!
Replay levels to beat your score and get more stars.
Great for developing faster reflexes!
Ready to prove that you're a good soldier! Grab Paint the Soldiers in the App Store and start playing this addictive game! Plus check out our other favorite games of the moment: DogVilla Saga and Moji Mojo!
What are some of your favorite matching games? Share below!