Looking for a fun way to fill your family gatherings with laughter and bliss instead of awkward silence? Check out our top five favorite Christmas party games!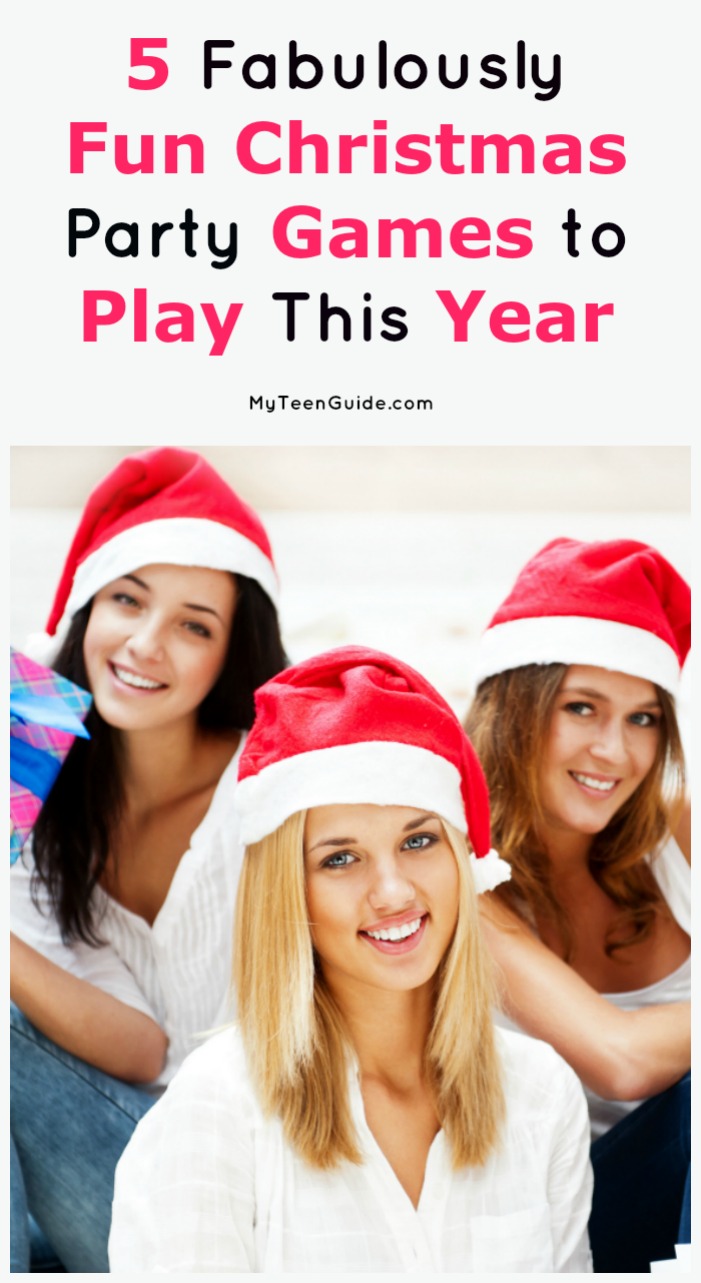 Christmas party games are a must when I get together with all of my cousins at our big holiday family gathering. It's one of the few times of year we all see each other and, let's be honest, aside from being family, we don't always have that much in common. Playing games gives us something to do together and breaks up all those awkward silences after we've gone through the whole "so, what have you been up to since last year?" Here are a few of my favorites that we play together! Check them out!
Fun Christmas Party Games to Play
1. Christmas Carol Pictionary
For Christmas Carol Pictionary, you will need index cards, pens, dry erase board and dry erase markers. On each index cards, write down one popular Christmas Carol title and place them face down on a table. Divide into 2 teams. One team player takes an index card and must draw the Carol on the board, using pictures only. The other players need to guess the title. One point is given for each correct answer and the team with the most points wins. Need ideas? Try: 12 Days of Christmas, Deck the Halls, Jingle Bells, Silent Night and White Christmas.
2. Christmas Kisses Relay
For Christmas Kisses Relay, you will need 2 pairs of thick mittens, 4 clear bowls, 2 bags of Hershey Kisses and a timer. Empty the bags of Kisses into 2 of the bowls, place them on one side of the room and place the 2-empty bowls on the other side of the room. Divide into 2 teams. One player from each team puts on a pair of mittens. Set the timer for 3 minutes. The two players with the mittens grabs one Kiss from the bowl and drops it in the empty bowl. Then, they give the mittens to the next player and they do the same thing. The game continues until time runs out. The team with the most Hershey Kisses in their bowl wins.
3. Christmas Movie Trivia
For Christmas Movie Trivia, all you need is paper (torn into strips) and pens. On each slip of paper, write down one Christmas movie question. One person is chosen to read one question at a time and the other players need to try and guess the answer. The one with the most correct answers is the winner. Need some ideas? Who wrote The Nightmare Before Christmas? Tim Burton. What did Ralphie want for Christmas in A Christmas Story? BB gun. In the Polar Express, what is The First Gift of Christmas? Bell from Santa's sleigh.
4. Christmas Reindeer Antlers
For Christmas Reindeer Antlers, you will need pantyhose, assorted sized balloons (inflated), ribbon strings and a timer. Set the timer for 6 minutes. Give each player a pair of pantyhose and access to the inflated balloons. Each player needs to stuff their pantyhose with balloons, creating reindeer antlers. Once the timer goes off, whoever has the most unique antlers is the winner.
5. Christmas Telephone
For Christmas Telephone, all that's needed are slips of paper and pens. On each slip of paper, write one line that is Christmas-related. Everyone sits in a circle and one player starts the game by writing down, then memorizing the line. Then, they whisper the line into the ear of the person sitting next to them. This continues until the line reaches the last person, who then says the line out loud. You'll rarely find that the line will be correct. Need ideas? Candy Cane Crumbling Coconut Lovers! Silly Santa Sits Upside Down in His Sleigh!
These are just a few of our family's favorite Christmas party games! My all-time favorite is the antler game. It gets kind of crazy in our house!
Your turn! Tell me some of the wackiest and most fun Christmas party games your family plays!