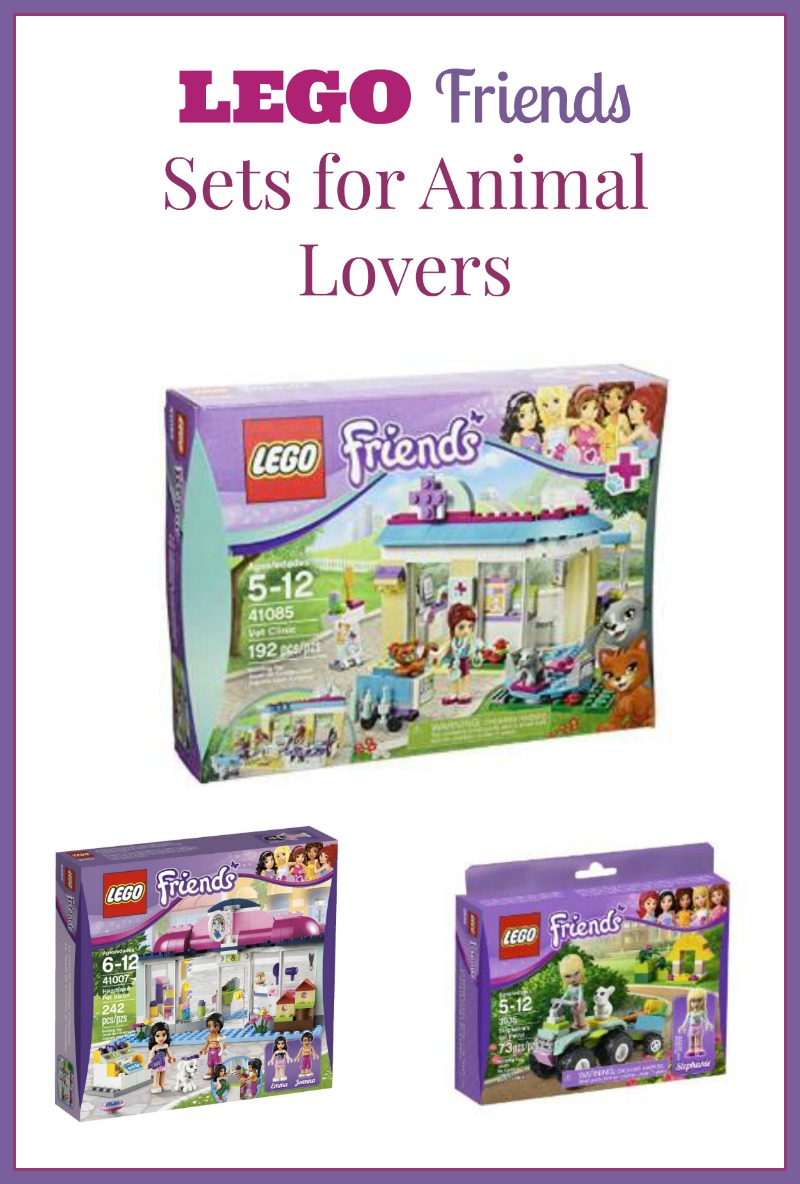 You played with LEGOs as a kid and now you find yourself at the checkout counter with LEGO Friends Pet Salon.  Times have changed when it comes to LEGOs!  All we used to do was build houses and get creative on our own.  Our kids now-a-days (that makes me feel old!) have so many options when it comes to what they can create with LEGOs.  There are plenty to choose from for animal lovers!
LEGO Friends Sets for Animal Lovers
Affiliate links included below.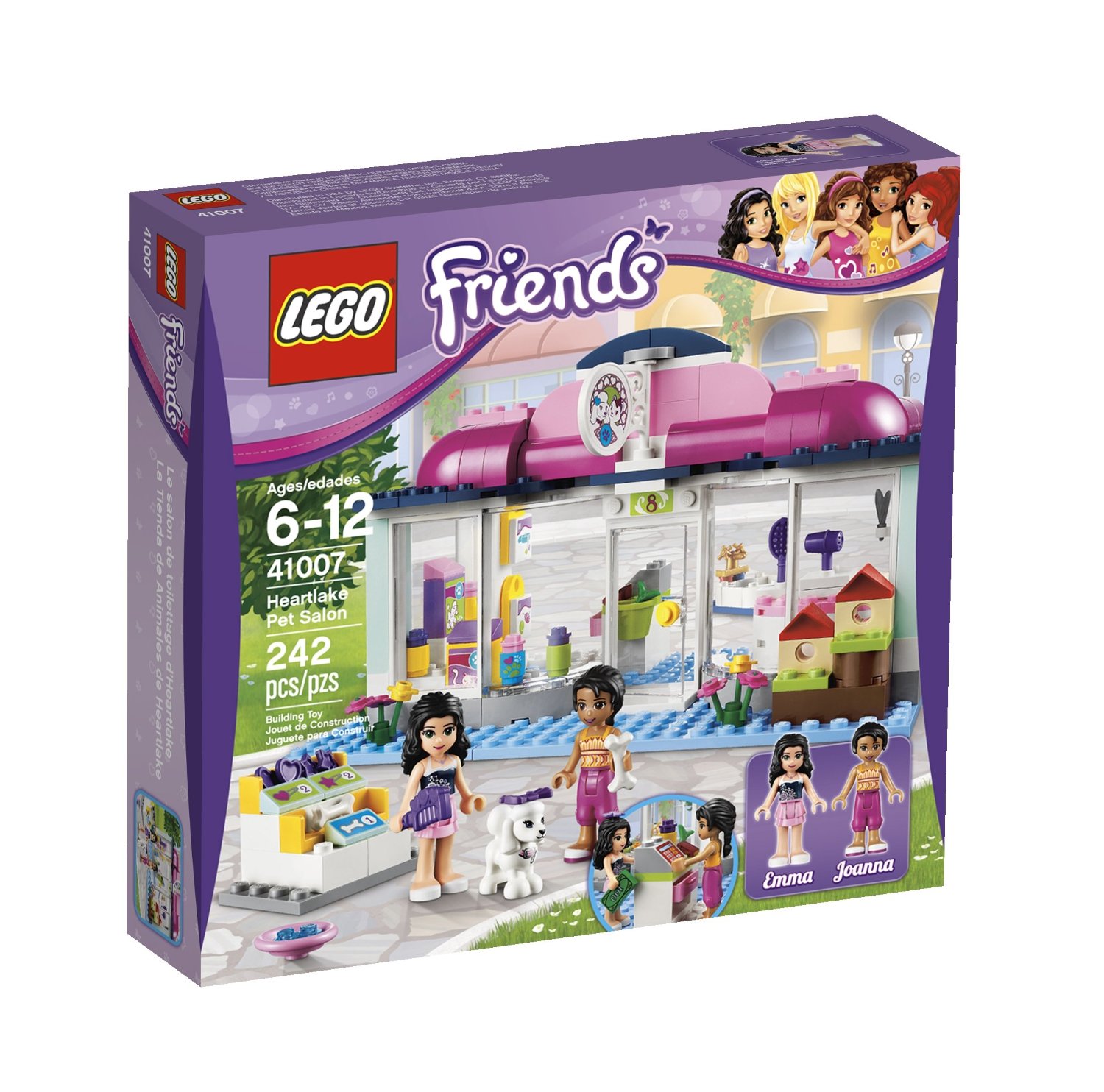 LEGO Friends Heartlake Pet Salon: Have your kids discovered the LEGO Friends show?  I know my daughter has!  With the Pet Salon you can help Emma give Joanna's poodle a bath and use the blow dryer to make sure she is dry for her pick up!  It comes with a rotating grooming table to make it easy for Emma to groom her and other pets. Your kids will love pretending to run their own pet salon!  There are 242 pieces and recommended for ages 6 and up.  You can find LEGO Friends Pet Salon at Walmart, Kmart, Target or online at amazon.com.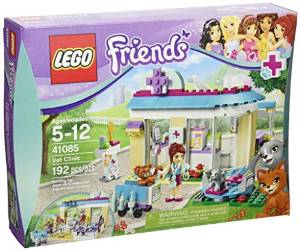 LEGO Friends Vet Clinic: Make sure your LEGO pets are healthy!  Help Mia care for all the animals in town.  This set comes with Mia (who wears a stethoscope!), a cat, dog, a medical trolley and a sliding x-ray scanner.  The Vet Clinic also comes with a little playground you can set up for the animals to play while they wait!  The set comes with 192 pieces and is recommended for ages 5 and up.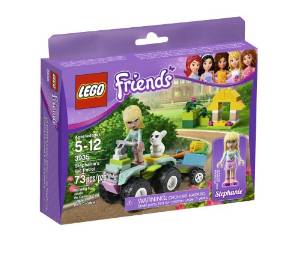 LEGO Friends Stephanie's Pet Patrol: Stephanie uses her quad-bike to search for lost animals in Heartlake City.  You can load the animals you find in the trailer and bring them back to their worried owners.  If you find them wounded, drive them over to the Vet Clinic to get checked out by Mia.  Pet Patrol comes with Stephanie and a bunny!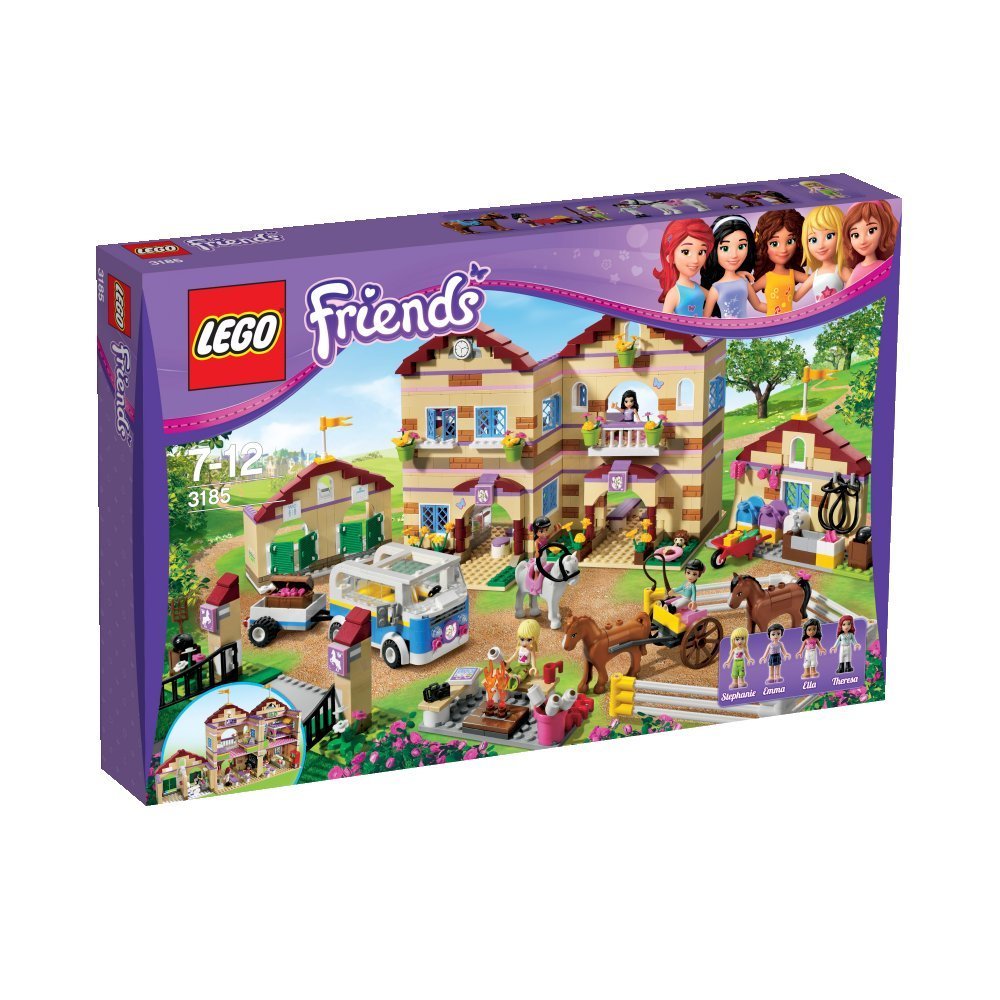 LEGO Friends Summer Riding Camp Set: Take the mini-bus and pack the trailer from Heartlake City to the summer riding camp!  Take Emma, Stephanie, Ella and their pets to the 4 bed bunk house.  Spend the summer horseback riding and sitting by the campfire.  When it rains, eat dinner in the canteen.  After a long day of riding, wash up in the bath house and end the day roasting marshmallows!  The set comes with Emma, Stephanie and Ella as well as their horseback riding instructor Theresa as well as horse and carriage.  There are 1.112 pieces (don't lose any!) and is recommended for ages 7 and up.
Turning these sets into fun LEGO Friends games isn't hard, it just takes a little imagination!  There are so many more LEGO Friends games and sets to choose from!
What were some LEGO sets you used to build?  Let's take a trip down memory lane and leave your LEGO memories below!