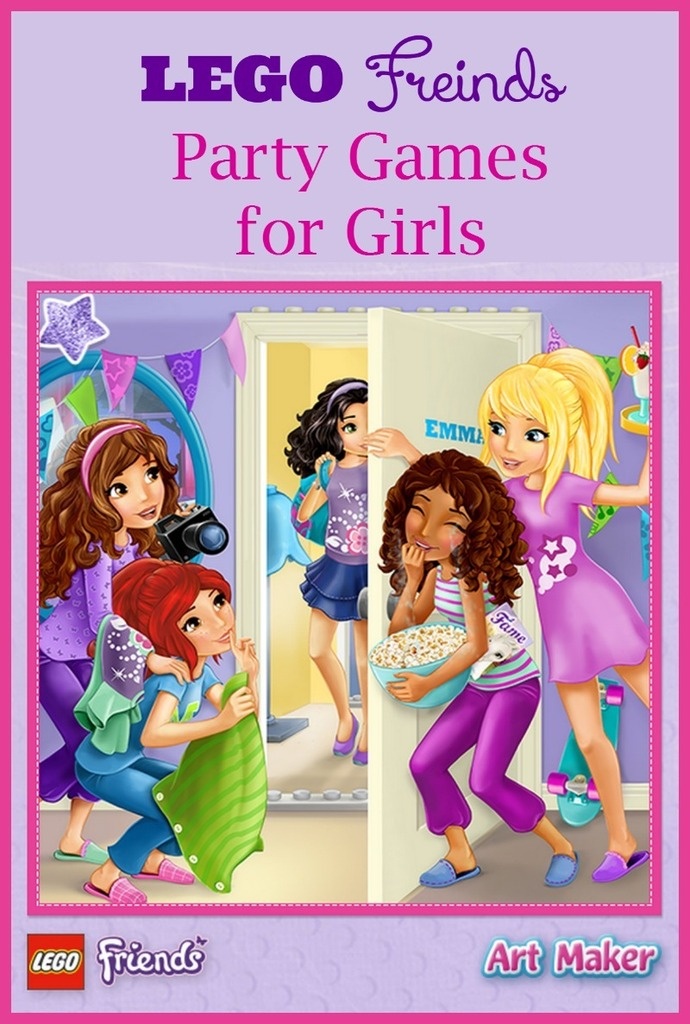 Does your daughter love the LEGO Friends characters? Then you need to throw her a themed party, complete with fun LEGO Friends games! Not only will she have a fun time with all of her friends, they'll get the chance to learn something new about their favorite Lego Friends characters. Here are a few LEGO Friends party games you can have fun with at your  party.
Meet the Lego Friends Characters
LEGO Friends Party Games for Girls
Affiliate links included below.
Which Friend Are You?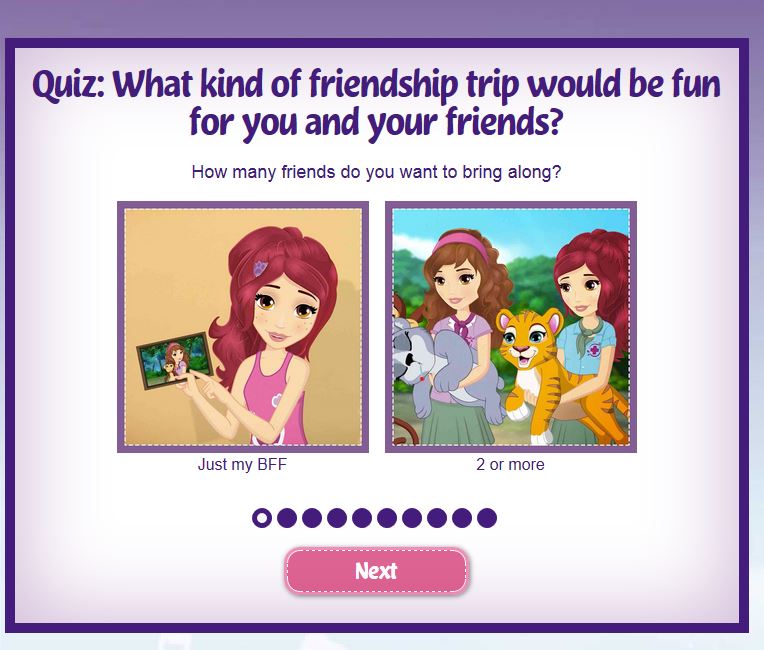 Which Lego Friend is your daughter most like? Let your daughter and all of her party guests take this quiz to find out which Lego Friend character they are most like. After taking this quiz, your daughter and her Lego Friends guests can pretend to be their favorite character.
Lego Friends Shirt Decorating
Each Lego Friends character comes equipped with a tank top that highlights some of the friends' favorite things. Your daughter and her party guests can make themselves match their favorite Lego Friends by decorating their own tank tops with Lego Friends decals. If they want to personalize their tanks even more, they can include some of their own very favorite things, and can even use clothing markers to design their own pictures.
Lego Friends Sort
How well do your party guests know the Lego Friends? Find out with this Lego Friends sorting game! To play this game, you'll need a basket for each of the Lego Friends. You can tape a picture of each Lego Friend to the front of the basket so that your party guests know where to put the items. You'll also need some of the Lego Friends favorite things, such as a guitar, toy pet, and cupcakes. Place all of these items in an extra basket and see if your party guests can figure out which item belongs to the right Lego Friend character.
What's your favorite Lego Friends party games? Tell us in the comments!