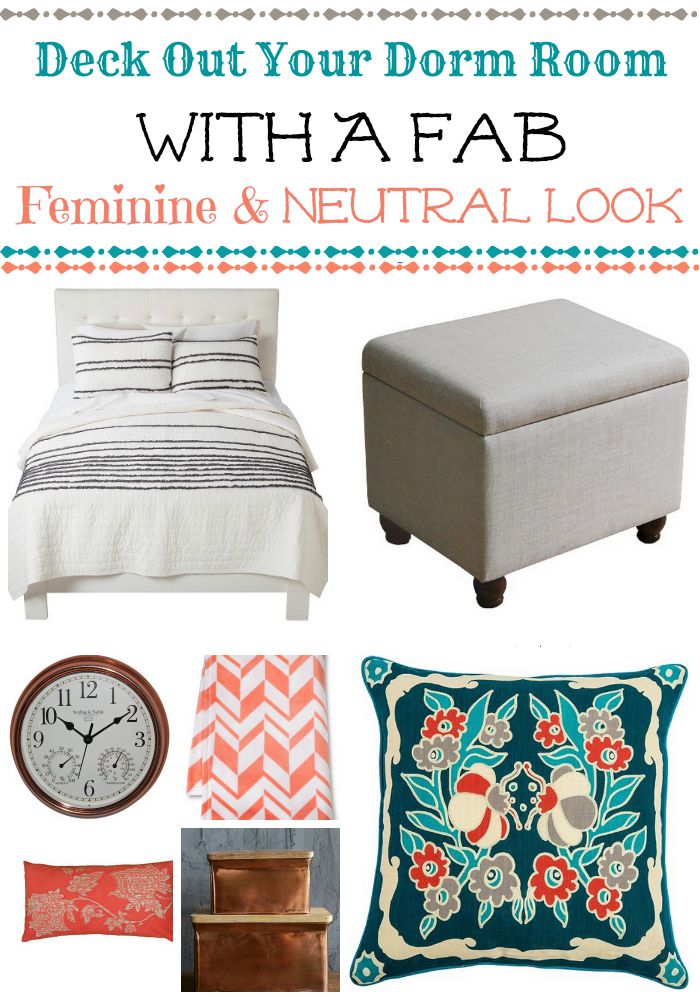 Hello my lovelies! The university year is just starting and I am so pumped to deck out my room. I have been playing around with different styles and options. This time I decided to keep everything classy with pieces that are neutral but also have a feminine touch. One of the great things about this look is if I change my mind for next year, many of these neutral pieces can easily morph into a new look for next year. That is so perfect for refreshing your karma without spending a ton of dough later.
One of my go-to spots for cute and essential pieces is Target. I shop at that store and my whole world just gets cuter. I found so many pieces I have to have, from furniture to items to keep me organized and comfy pillows to sink into during a long cram session. #treatyoself *Affiliate links included below.
Deck out your dorm room IDEAS
Affiliates link included. Thanks for the support.
Accessory Crazy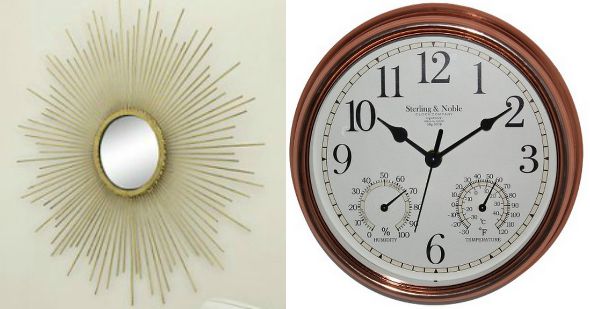 Metal Sunburst Mirror @ Target – $29.99
Sterling & Noble Decorative Clock @ Target – $9.99
Eat dessert first with beautiful accessories! This sunburst mirror is the perfect place to check my eyeliner as I walk out the door. Stay on time with a fab clock that reminds me of the style in Taylor Swift's flat.
Organize Your Space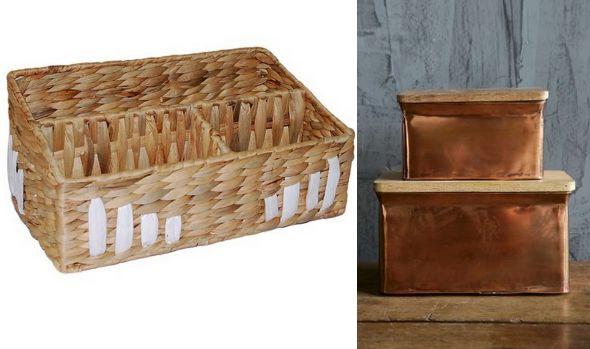 Nate Berkus Desk Organizer @ Target – $11.99
Aluminum Boxes with Wood Lid @ Target – $38.99
The desk organizer is calling my name and is amazing with the desk I picked below. These cute boxes make a statement and are the perfect solution to keep your desk clutter free! A stylish box or two gives you a place to cram the extra bits so you have room to work.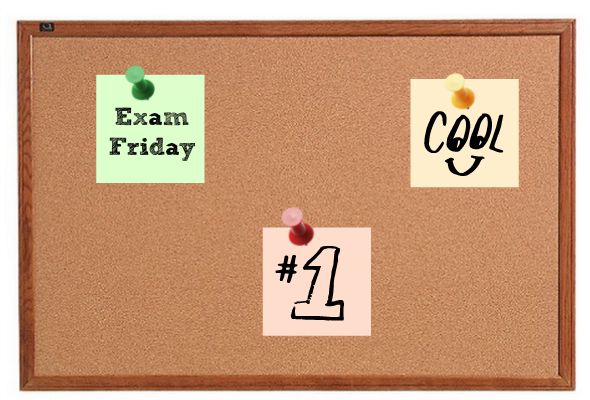 Quartet Cork Bulletin Board @ Target – $14.99
Don't forget a cork board for all of your notes!
Make Your Room Cozy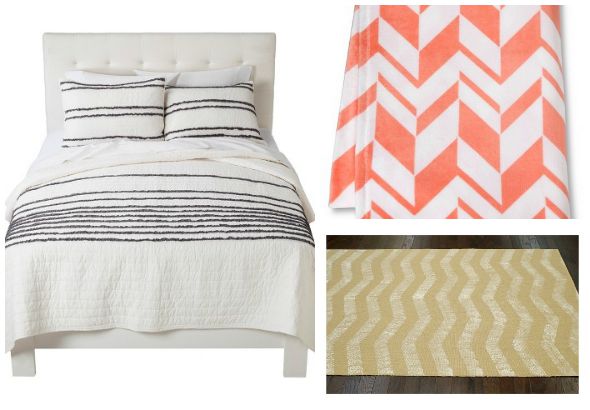 Ruffle Quilt Set @ Target – $75.99
NuLoom Chevron Jute Rug @ Target – $99.99
Room Essentials Microfleece Blanket @ Target – $18.04
After a long day of classes, exams and practice I just want to sink into my bed and #relax. The ruffles on this quilt set are darling and look so cozy. The microfleece blanket comes in so many colors you can go a little girly and feminine or keep things neutral, your choice! No matter your choice, this blanket will be super snuggly.
Fluffy & Fuzzy Gear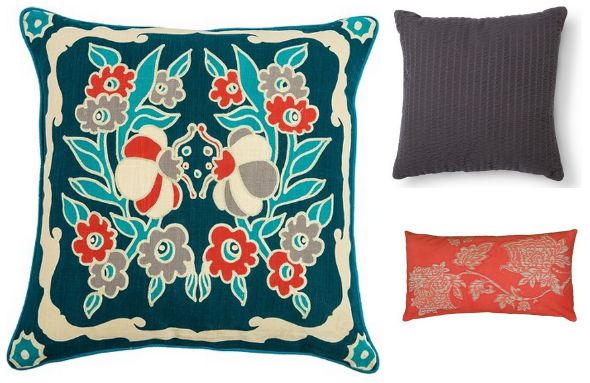 Rizzy Home Laura Fair Floor Pillow @ Target – $32.99
Room Essentials Oversized Floor Pillow @ Target- $24.99
Rizzy Home Printed Throw Pillow @ Target- $22.99
When I have a study sesh we always end up spreading out on the floor. Bring in some pretty florals and a cheery look is waiting for you all year round. I am especially in love with the Rizzy Home Laura Fair Floor Pillow, the peacock-inspired pattern is totally adorbs! Add a couple neutral pillows for balance, like these grey Room Essentials pillows.
Set Your Scene With Furniture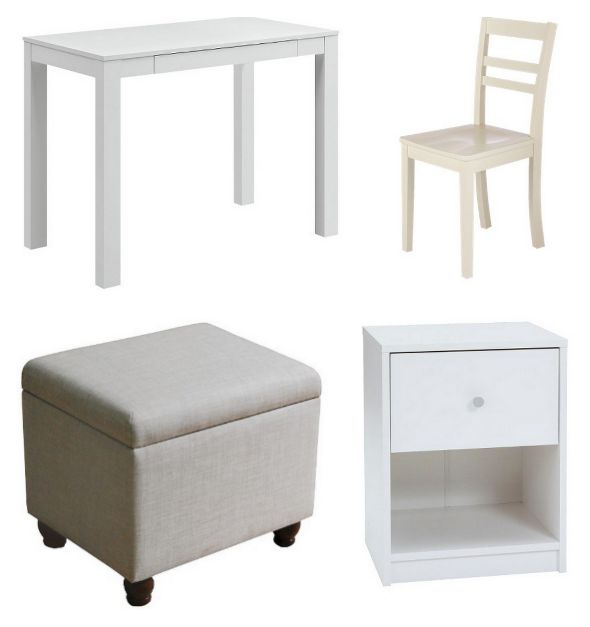 Use white clean lines to set the frame of your room. This furniture can morph faster than a chameleon while still looking pretty and feminine. This storage ottoman doubles as a place to sit and can store textbooks. The desk set is the perfect  for your laptop to call home in a small space. #winninglife
Let's see what these pieces look like when you put them all together for your room!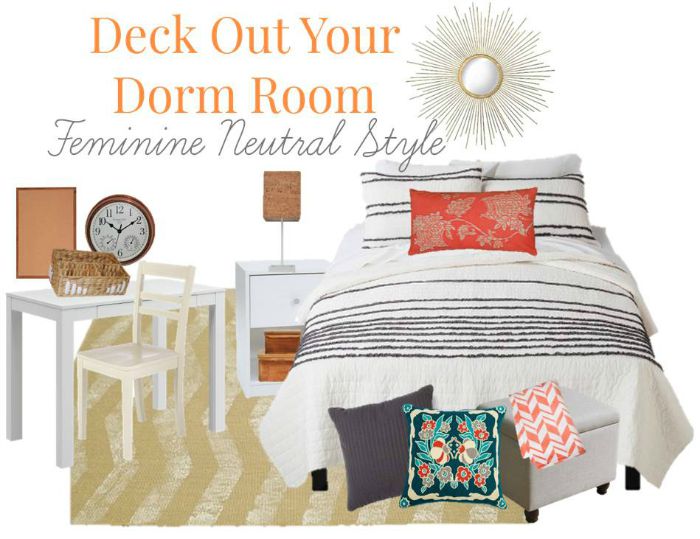 So lovelies, which neutral and feminine pieces top your list? Tell us your favs in the comments!