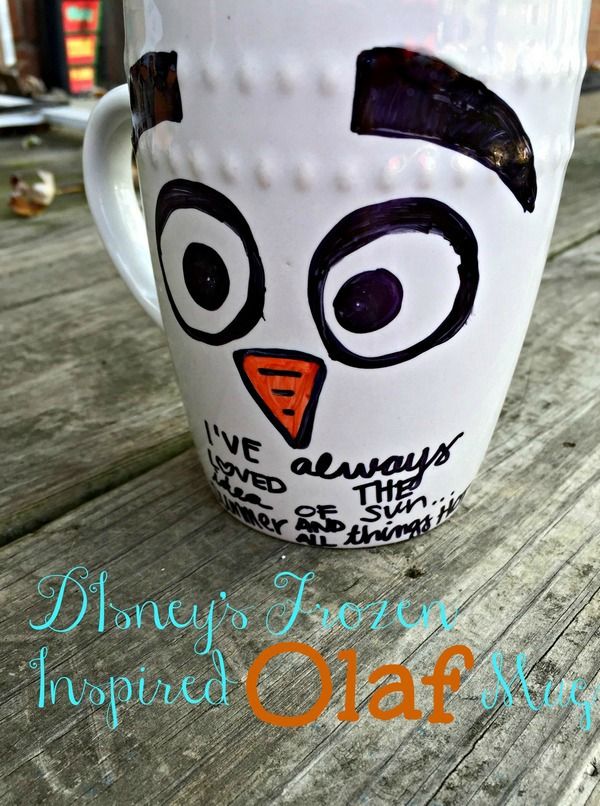 Looking for a super cute and easy Disney Frozen craft for kids that also makes a terrific handmade gift idea? This Olaf mug takes very few supplies and is inexpensive to make. It makes an adorable gift for Disney Frozen fans of all ages. Read on for how to make it!
Related Posts:
Disney Frozen Craft for Kids: Olaf Mug
Affiliate links included.
Supplies: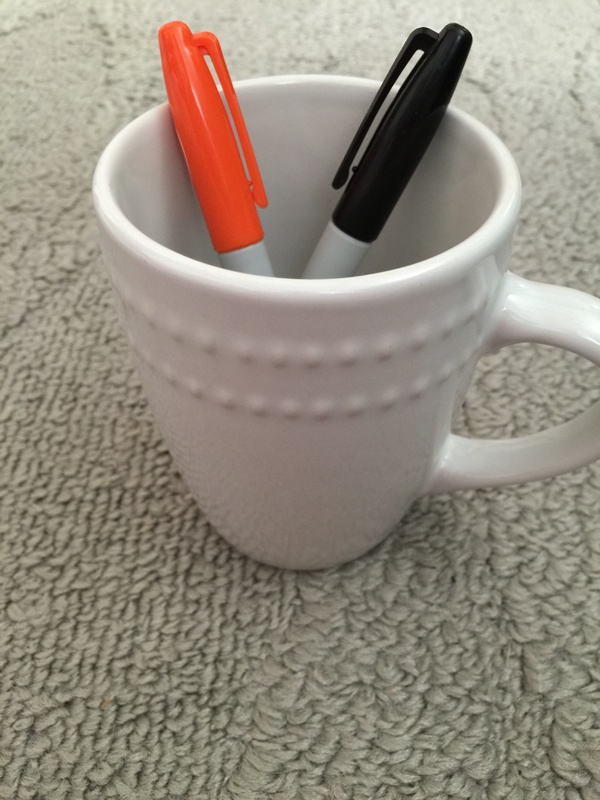 1 plain white mug (Can be found at your local dollar store)
1 black permanent marker
1 orange permanent marker. I recommend getting this 24 pack on Amazon. It's on sale right now for $12.23, so  comes out to a little more than $0.50 a marker and you'll have a ton of colors for all your crafting needs.
How to make this easy Disney Frozen Craft for Kids
Begin by cleaning and drying your mug thoroughly, a clean surface makes for a much better outcome!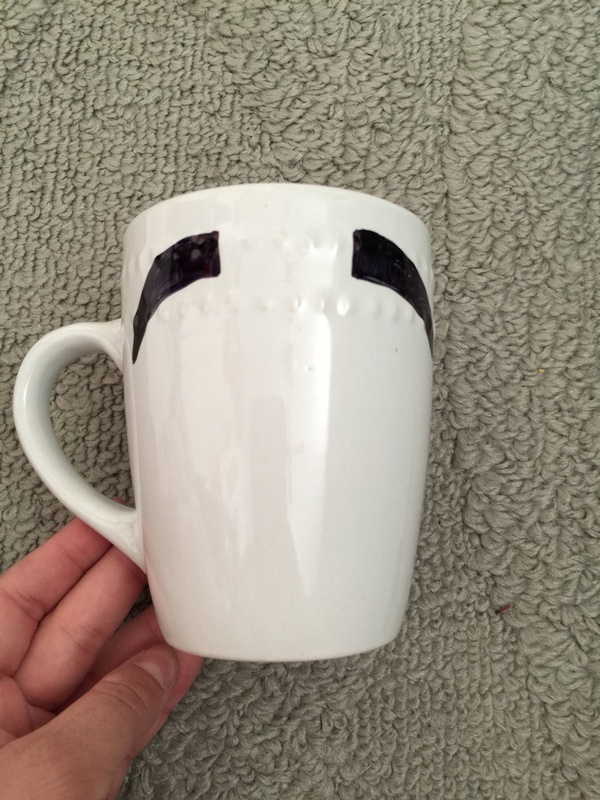 Next, draw your eyebrows first. Make the outline, then fill them in.  This took me a couple try's to get them just right! If you make a mistake, a little nail polish remover will take the sharpie right off and you can restart! After you've finished the eyebrows, move on to the eyes. Make them a bit thicker at the top to give off the look of eye lids. Be sure to leave a small white hole for the pupil.
Next draw a triangle for Olaf's nose with 3 black lines going down it. Check out the picture to see what I mean. You want it to look like a carrot.
Finish it off with a smile or your favorite Olaf quote! Here are some popular ones: "I've always loved the idea of the sun, summer, and all things HOT" "Some people are worth melting for" and "Hi Everyone! I'm Olaf and I like warm hugs!"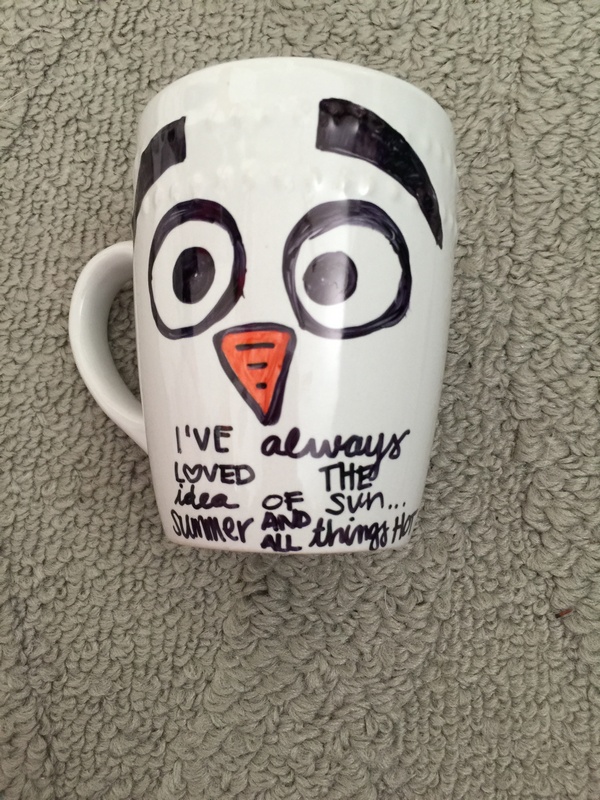 Finally, bake your mug at 350 degrees for about 20 minutes to cure the marker and enjoy!
If you're planning to give your finished Olaf mug as a gift, you can add some goodies to it! For example, if you're giving it to a child, you could add some hot chocolate packets and maybe a tasty treat. For grown-up fans, toss in a sample-size of a delicious coffee.
Looking for more fun Disney Frozen craft ideas for kids? Check out our Pinterest board!
Who would you give this Olaf Mug Disney frozen craft to? Do you have a favorite handmade gift idea for the holidays?