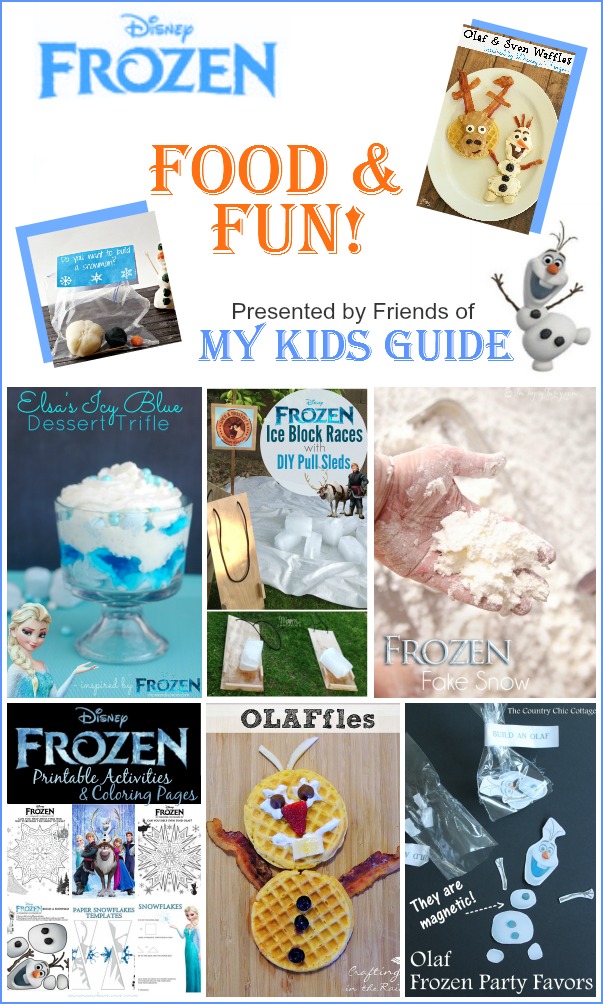 We're finishing out Frozen week with delicious and pretty Disney Frozen party food and craft ideas! Who says Frozen is just for winter? Blue-ti-ful desserts and silly Sven and Olaf waffles can be eaten anytime of year. Play snow, well, it is just for play. And party favors – yes, you need a Frozen party near the end of summer! The summer heat will make pulling an ice block on your homemade sled that much more fun (whoever reaches the finish line with the most ice leftover wins!)
All of that great fun inspired by Disney's Frozen can occur anytime of year! Take a look at what the great Disney Frozen party food and fun ideas you would be missing if you decide to wait four more months to enjoy them:
Delicious Disney Frozen Party Food & Fun Ideas
Once you have your Disney Frozen party food and fun ideas taken care of, you'll need to come up with some party games for kids! Then you're on your way to total Frozen fun!
Do you have any great Disney Frozen party food or fun ideas to share? Tell us in the comments!

Follow MyKidsGuide's board Frozen crafts and activities for kids on Pinterest.