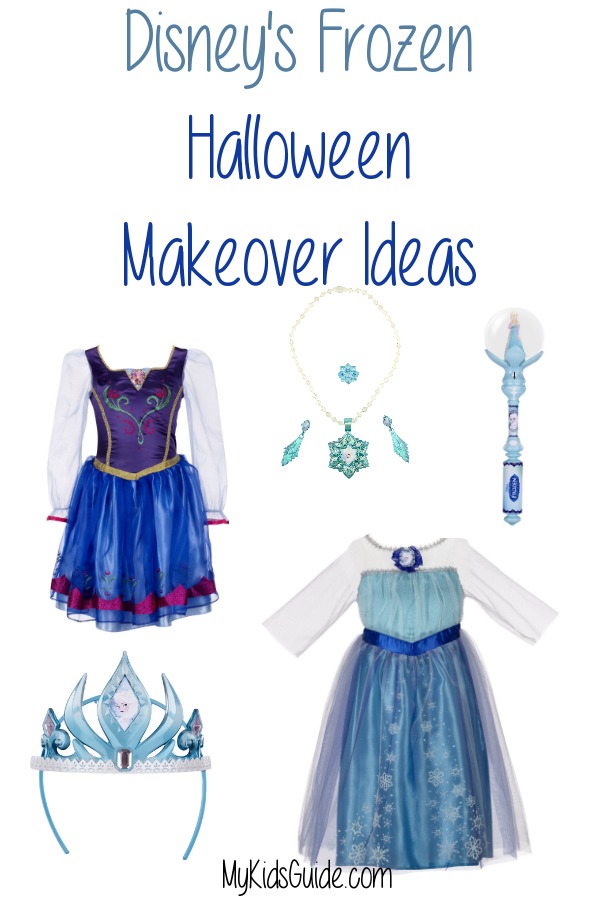 Every little girl fell in love with Elsa and Anna last year when Disney's Frozen made its appearance.  This year check out these great Disney's Frozen Halloween Makeover Ideas that are sure to make your little girl look and feel just like the princess she is. Whether she wants to be Elsa or Anna we have a great list of fun products that will be perfect.  Grab the great deals below and create a fun Frozen Halloween makeover for your girls.
Related Posts:
DISNEY'S FROZEN HALLOWEEN MAKEOVER IDEAS
This post contains affiliate links. Thank you for your support!
Disney's Frozen Travel Trunk Dress Up Kit:  This is a great all in one kit that is perfect for play time, or for Halloween.  This comes with jewelry, Anna & Elsa's dresses and all easy to store in a cardboard trunk!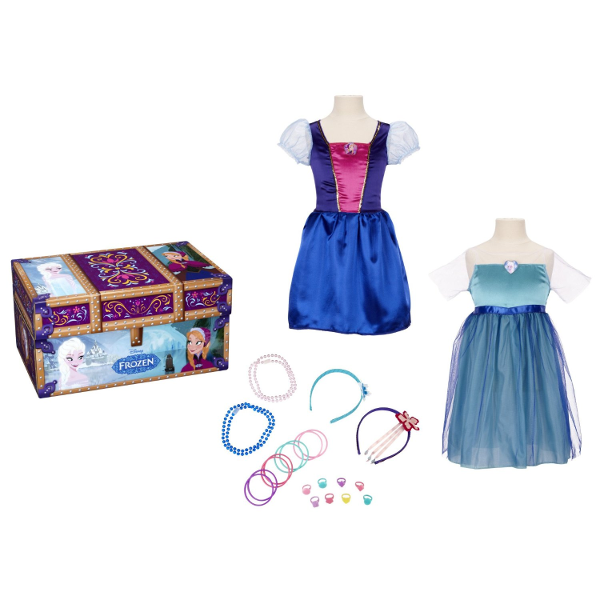 Queen Elsa's Dress:  Every little girl wants to be the Queen for a day!  Grab this adorable Queen Elsa dress and let her pretend she is the beautiful star of Frozen for Halloween.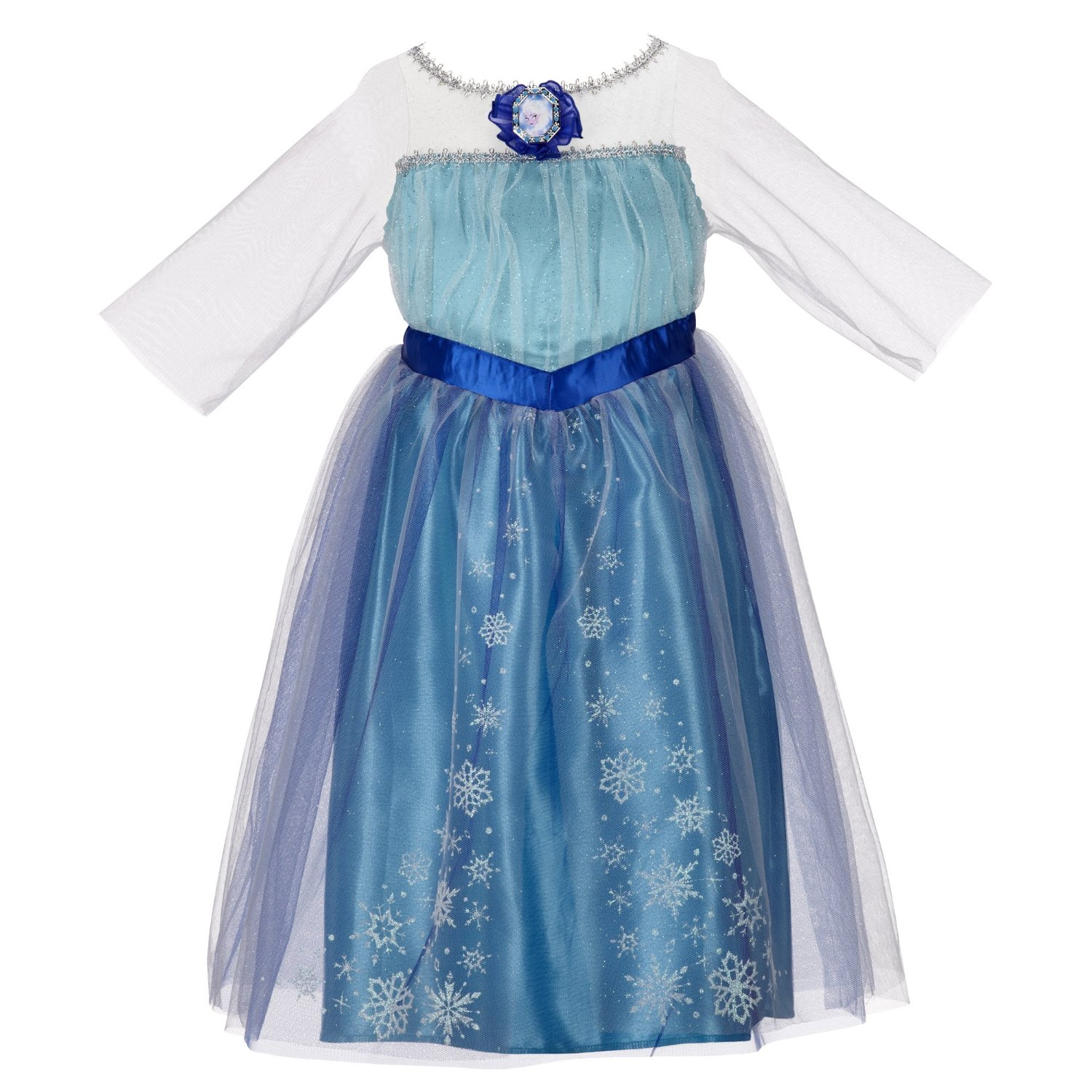 Princess Anna's Dress:  The beautiful sister of Queen Elsa is also popular these days and this simple dress will make some little girls a perfect Frozen inspired Halloween Makeover costume idea!
Disney's Frozen Cosmetic Set For Kids:  Eye shadow, blush, hair clips, nail polish and even lip gloss all in Frozen inspired colors are perfect for your kids this year for Halloween.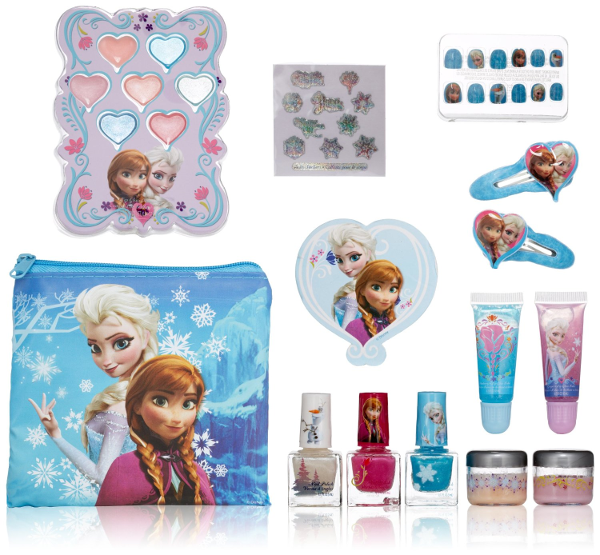 Disney's Frozen Elsa's Musical Snow Wand:  Perfect for carrying around and making your daughter feel like a real Queen Elsa!  Not only is it a special magical wand, it plays music too!  Everyone knows the hot songs from Frozen!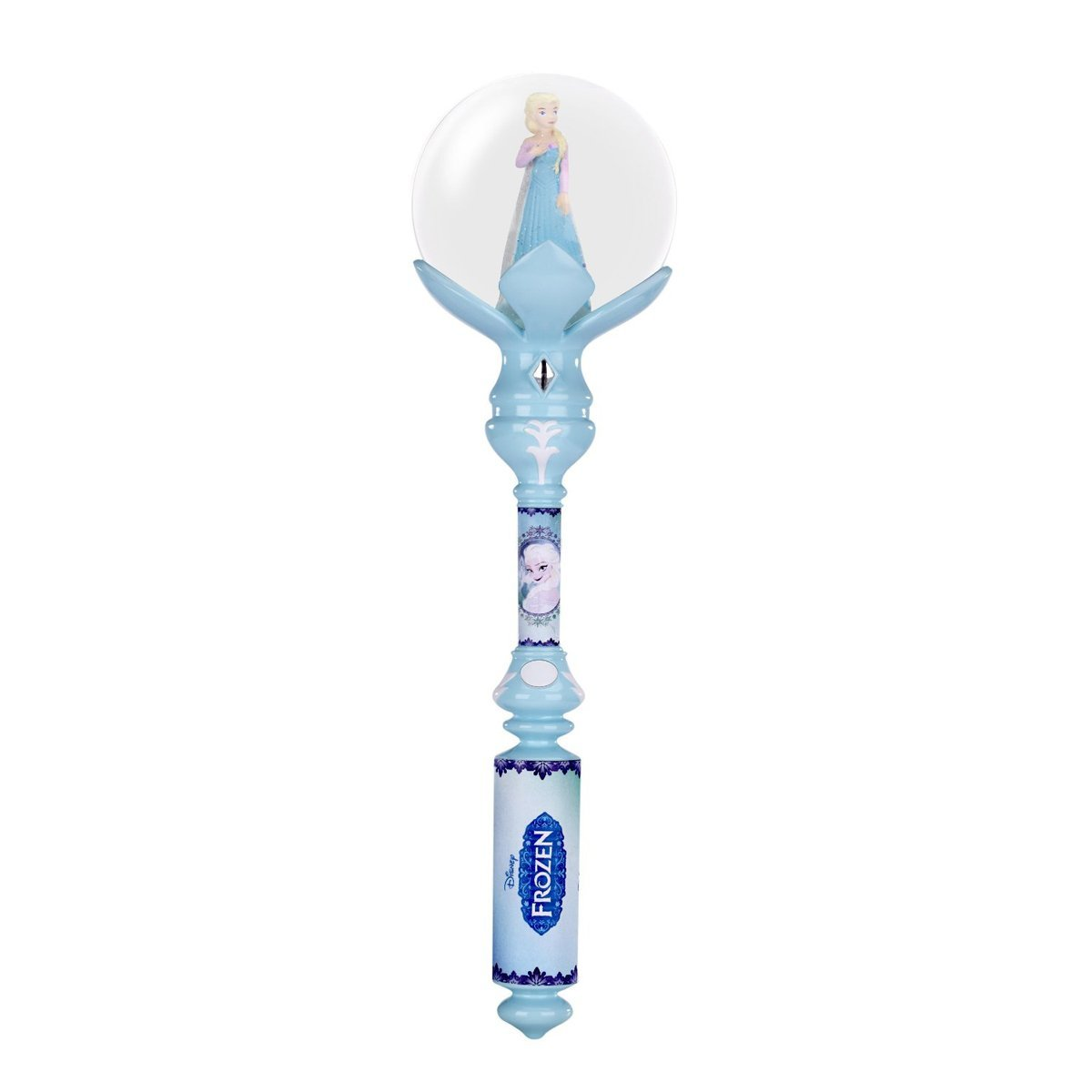 Elsa's Tiara:  Every queen and princess needs their crown or tiara, and this is perfect for your Queen Elsa!  Braid their hair like the stars of this animated hit, and place this tiara on their head to make the look complete!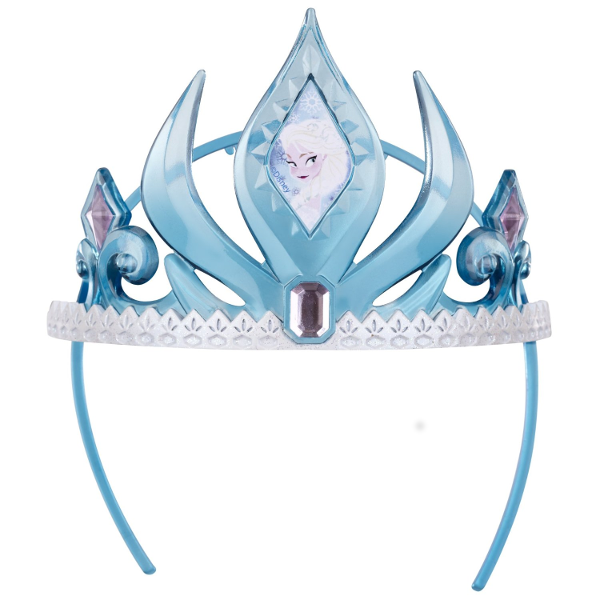 Elsa's Jewelry Set:  Queen Elsa steps out in style with these gorgeous jewels!  Your daughter will love how official she looks with this on her neck and ears!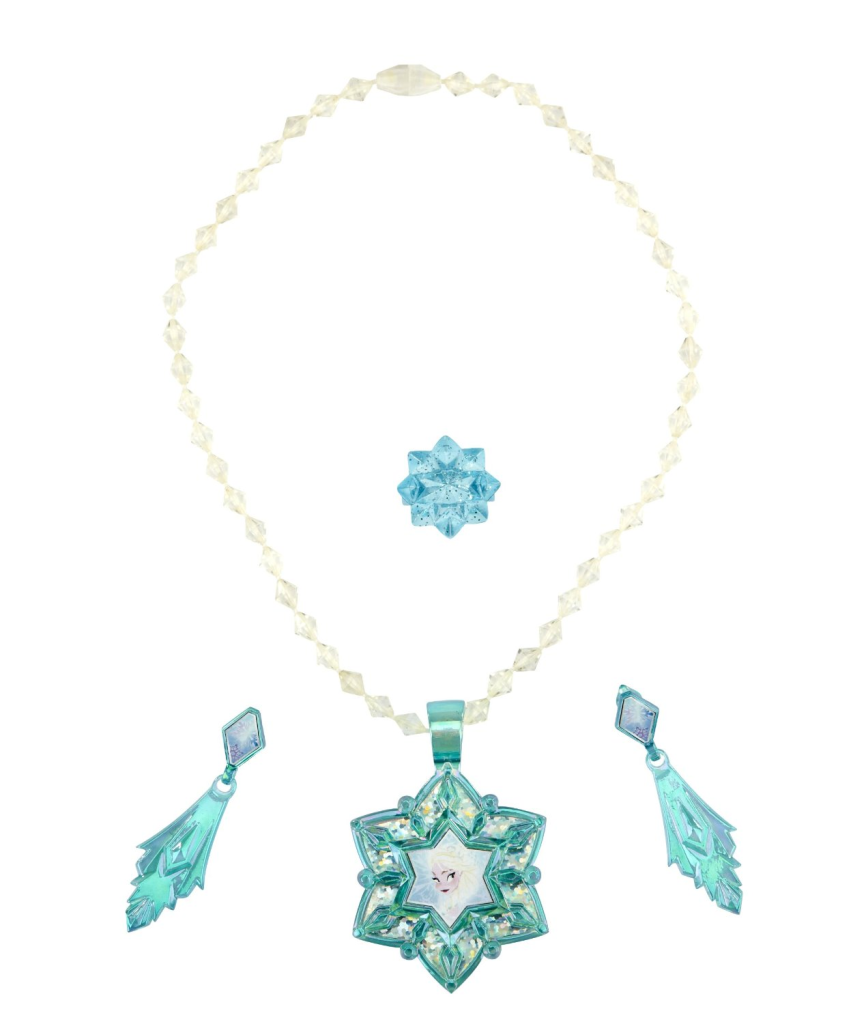 Dressing your daughters up as the hit stars from Disney's Frozen is sure to be easy this year.  Just head over to grab these Disney's Frozen Hallowen makeover ideas to complete your look!  Make sure to include the classic braids and hair styles made so popular this year!  A bit of bright blush and of course the blue glitter nail polish will make your girls stand out in the crowd as they dress for their new favorite movie characters!
Which are your favorite Frozen Halloween makeover ideas? Tell us in the comments!