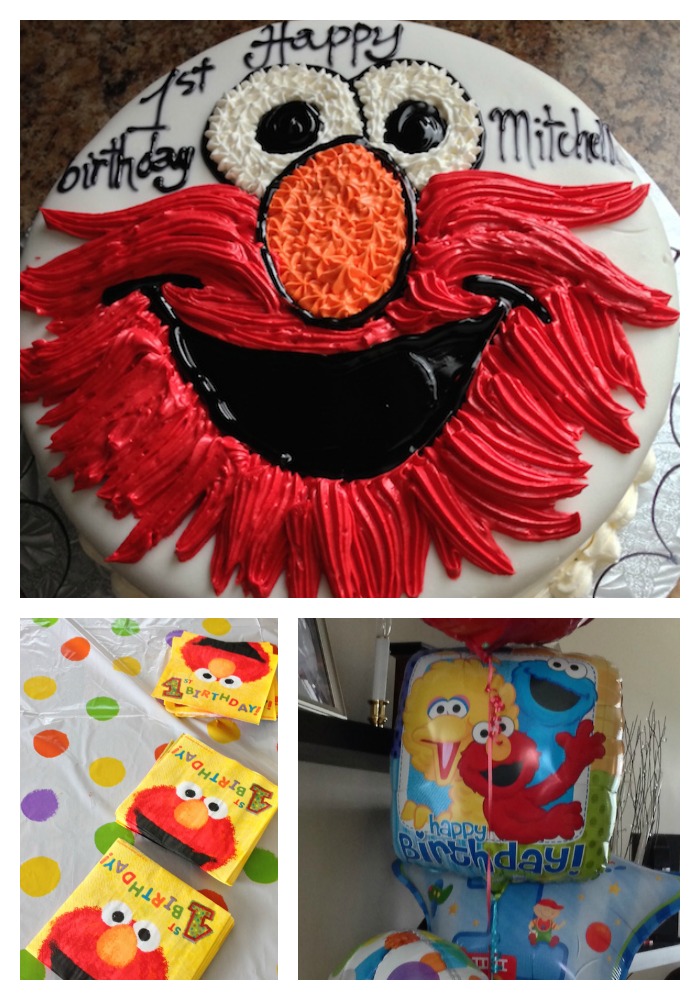 Nothing can be more fun for a toddler party than an Elmo themed party!
Sesame Streets furry red friend is always having fun and learning, and so will the kids playing some Elmo party games.
They won't even know they are learning while playing these fun and educational Elmo party games.
Subscribe to our weekly newsletter & print all our party printables.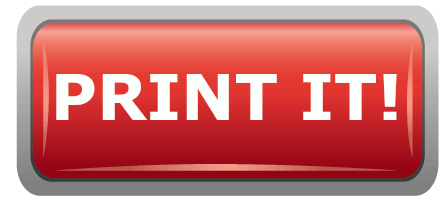 Elmo Party Games for Toddlers

This post contains affiliate links. We earn a commission if you make a purchase. Thank you for the support.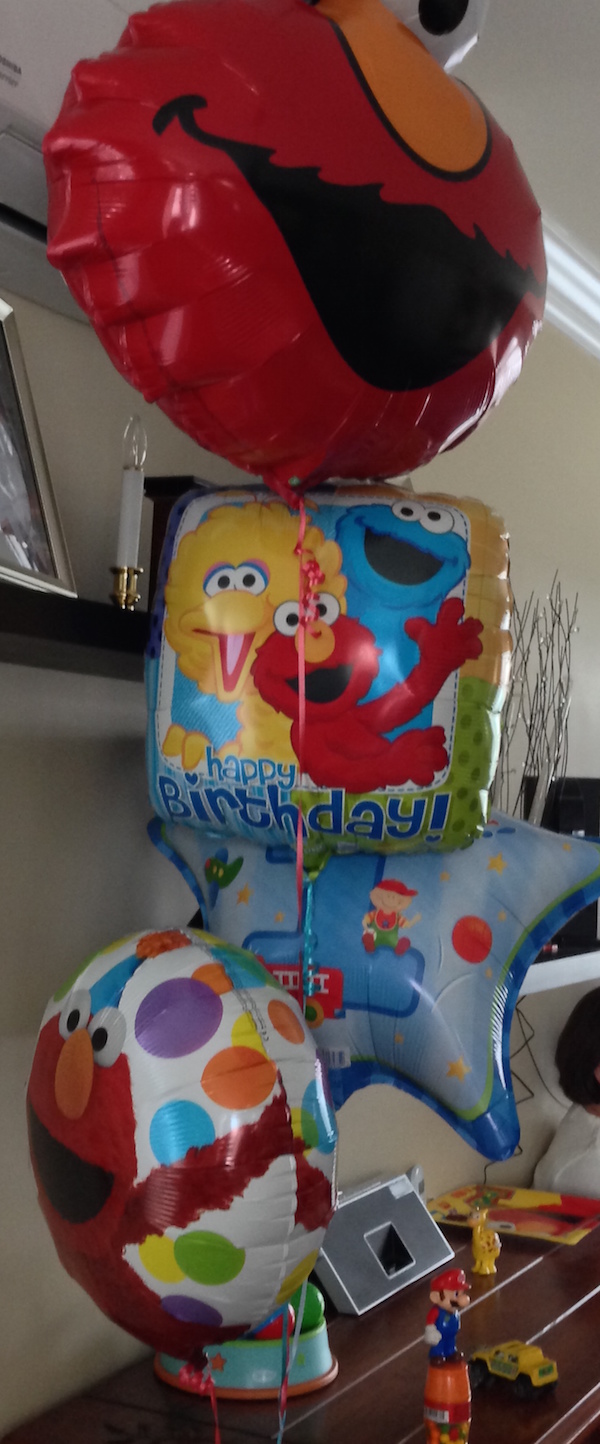 Pin-The-Nose-On-Elmo:
Think 'Pin-The-Tail-On-The-Donkey' that you used to play at birthday parties when you were a kid.
Print out or draw a big Elmo and tape him to the wall.
Cut out enough big orange noses for all the kids at the party and blindfold them at their turn.
Spin them around and point them in the right direction!
The one to get the closest pinning their nose in the right spot wins!
If you don't have time to print out or draw an Elmo, we love the Peel & Stick wall decals from Party City!
Just make some extra noses to go along with it and you're done!
Related: It's Elmo's World! Cute Elmo Party Games for Kids
Make Elmo's Face:
Let the kids create their own giant Elmo faces!
You can buy felt or use construction paper for this project.
Cut out a big red head, a black piece for the mouth, orange nose and some eyes.
Place all the right pieces in front of each child.
You can decide if you want to have them glue their pieces on, or if you are using felt, you have the option of using velcro.
Velcro will allow them to make Elmo over and over at home!  (Also doubles a party favor).

Elmo Bowling:
Gather a bunch of empty perishable food cans and paint them red.
Add a big orange nose and a couple of eyes.
You can use a wiffle ball  or a small ball for the kids to knock down the Elmo pins!
They will have a blast seeing how many Elmos they can knock down.

Searching For The Color Red:
In a big plastic bin, hide red balls or blocks among other colors and have the kids find them.
Try not to make it to difficult, hide more red than the other colors.
It is a great game for working on their colors!
Ask them what colors they are seeing in the bin while they are searching for red!
You can also add a matching aspect, and have them match up the color of balls or blocks to the same color of paper on the table.

Color Sheets:
Print off some images of Elmo and let the kids use crayons and markers to color their pictures!
You can even leave some glue and glitter and buttons and pom-poms for them to get a little more creative!
Don't forget to order an Elmo Themed Cake like this one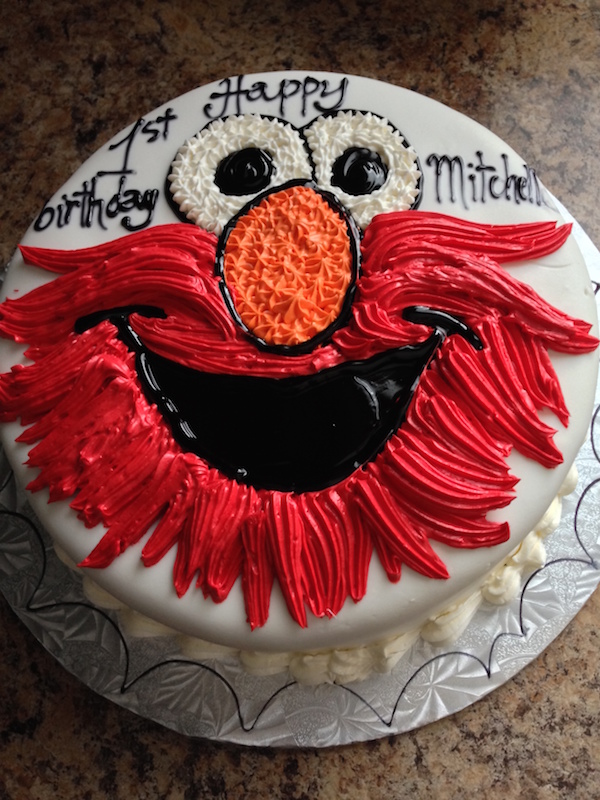 Don't forget goodie boxes for all your winners from the Elmo party games for toddlers! We love this set from PARTY CITY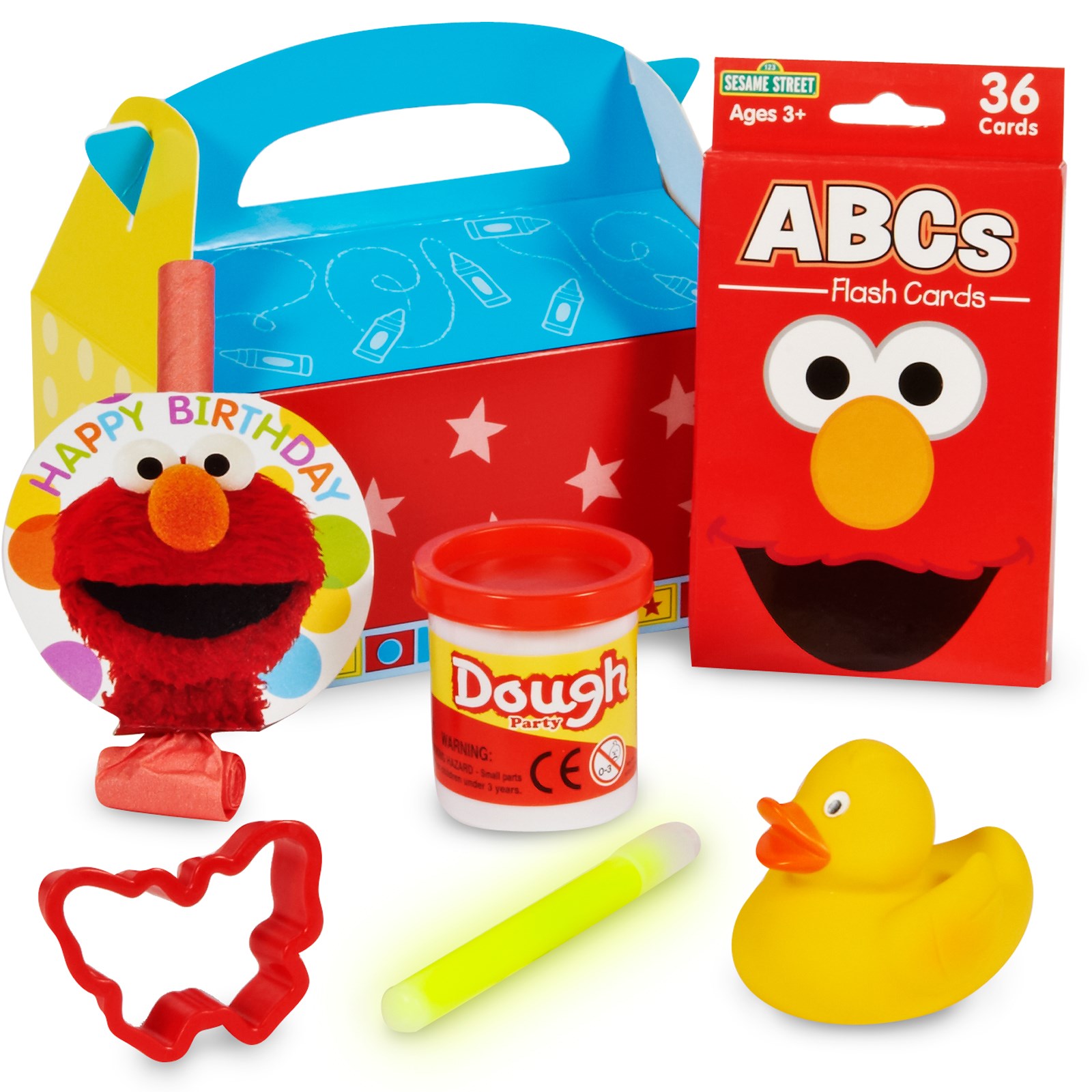 Have you thrown an Elmo themed party for kids before?  
Maybe your child was invited to one and you have some great ideas to share with us.  
There are so many great options Elmo party games for toddlers! 
Leave your comments and ideas below to share!
Elmo Face Photo credit: By Fede Lujilde (Own work) [CC BY-SA 3.0 (http://creativecommons.org/licenses/by-sa/3.0)], via Wikimedia Commons