This Sesame Street Party Games post contains affiliate links. We only share products we love.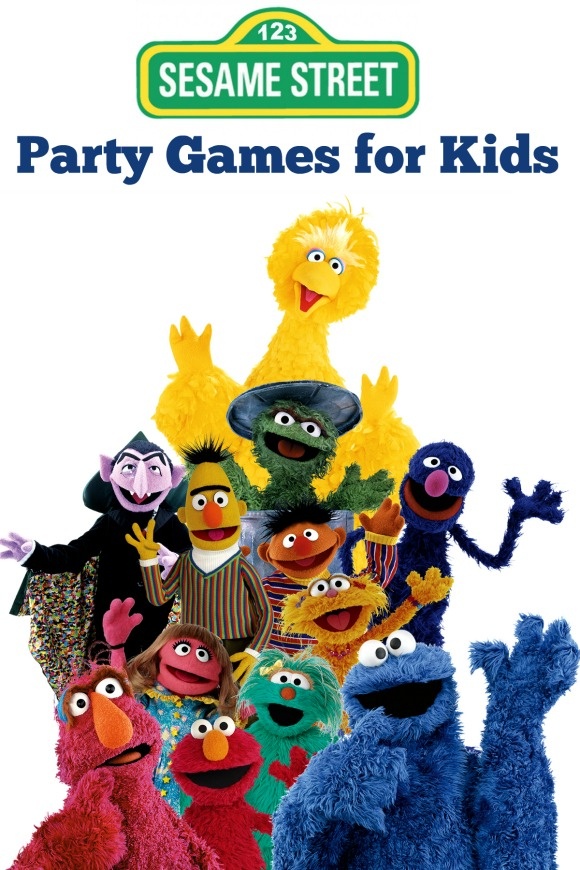 Sesame Street is one of the most beloved children's shows of all times. It stands to reason, then, that at some point in your child's life, you're going to throw a Sesame Street party! Chances are, you'll throw this party for your toddlers or preschoolers. It can be hard to come up with Sesame Street party games for this age group. Think simple and keep the games short. Remember, tots this age have limited attention spans! They may also need a bit more help than older kids. Just keep it fun!
Fun Sesame Street Party Games for Younger Kids
Toss the ball
For this game, start with either some of your child's favorite Sesame Street dolls or cutouts of their favorite characters. If you go with the cutouts, make them big enough to catch your tot's eye and glue it to cardboard to make it sturdier. Next, attach the dolls or cutouts to buckets. Get some colorful balls, all in the same size. Have the kids line up, then give them the balls. Tell them to toss the ball to their favorite character. The child with the most balls in wins. Although, if you're playing with very young kids, everyone should win!
Ring the puppet
Or should we say "Muppet?" This is another of the Sesame Street party games that makes great use of all those Sesame Street toys for toddlers you have around the house. Grab a few of the puppets and set them up on a table. Give each kid a handful of rings. You can either buy some ring toss rings or make your own out of cardboard. Gameplay is simple, just have the kids try to throw the ring around the puppet.
Find your toy
In this you need quite a few Sesame Street toys. Hide the toys around the room and assign one to each child. Next, give kids clues about their toy and where to find it. If you have reading-age kids at the party, you can write down the clues and designate the older child as the "reader" for the group. Otherwise, you're going to have to either use pictures or verbal clues. Think of it as a scavenger hunt, but for the younger crowd. This also makes a great outside party game if the weather is nice.
Ramp walk
Get some Sesame Street costumes and get the kids dressed up in these costumes. Put up some decorations along the party zone  let the kids enjoy their own ramp walk session. Play music in the background so that the ramp walk is even more enjoyable. You can also try the same idea for musical chairs, where the kids will surely have an amazing time.
Try out these Sesame Street party games to keep your tots engaged during your next big bash! Don't miss our Party Games Guide for even more ideas to keep kids entertained!