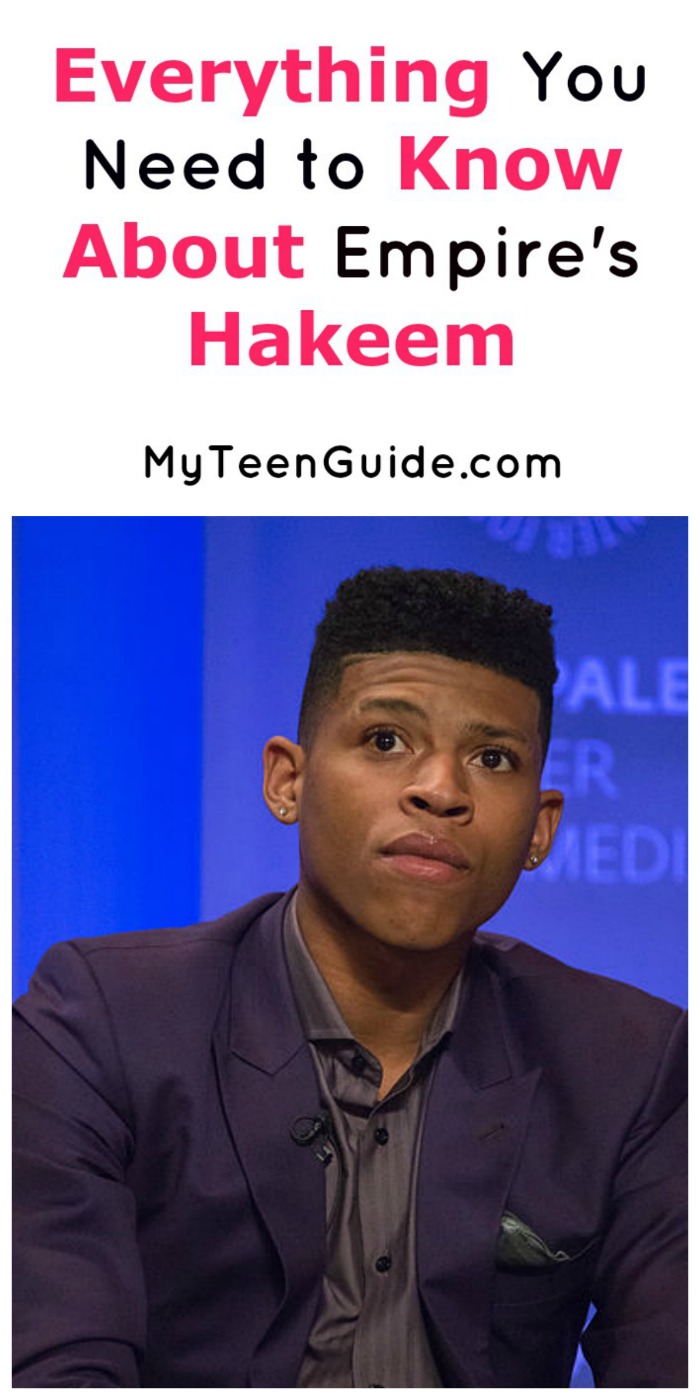 Think you know everything you need to know about Empire TV Show's Hakeem? Test your knowledge with these must-know bits of trivia! Aside from being one of the main characters on the show, Hakeem is also one of the more memorable people from Empire. From his personality to his upbringing and his amazing style and swag, Hakeem is truly one of a kind. Here are 10 things to know about Hakeem.
Empire TV Show's Hakeem
This post contains affiliate links.
1. Hakeem is played by Bryshere Y. Gray. The actor, who is also a 22-year-old rapper in real life, plays the role of Hakeem. Bryshere has a huge passion for rapping and for acting, making this role the perfect fit. In fact, Bryshere has been nominated for several awards, to include Breakout Star and Outstanding Supporting Actor in a Drama Series.
https://www.instagram.com/p/BNYXZbxAihz/?tagged=hakeemlyon
2. He is extremely talented. Both on and off the screen, Hakeem is a highly talented rapper that can write lyrics that are exciting, relatable and extremely catchy to listen to. Both on and off the show he has released more than six original songs.
https://www.instagram.com/p/BOFH_mrgknT/?tagged=hakeemlyon
3. He is Lucious' and Cookie's youngest son. With three brothers, Hakeem is the youngest of Lucious' three boys. As the youngest, it's a bit obviously that he is also the favorite. During his childhood, Lucious was trying to make it big as a rapper so Hakeem was no stranger to the spotlight.
https://www.instagram.com/p/BPkviv9hfgL/?tagged=hakeemlyon
4. As expected, he's carefree and a little arrogant. At the young age of 22, Hakeem is pretty nonchalant in what he does on the show. He doesn't always think before he acts and can be a bit impulsive. He is well aware that he is good-looking, stylish, rich and knows that he can wrap life around his finger at any time.
https://www.instagram.com/p/BO-q1SeB9nr/?tagged=hakeemlyon
5. At the same time, he seems to have a heart of gold. Despite being arrogant and having a crazy upbringing, Hakeem is a nice man at the core. He isn't malicious towards people and seems really focused on proving that he deserves all that he has. He's also looking to take over his father's position as CEO which makes him pretty hardworking.
https://www.instagram.com/p/BO-qUxkhAYZ/?tagged=hakeemlyon
6. Grew up without a mom.  Even though Cookie is his mom, around the time he was born, she was busted for drug dealing and was sentenced to 17 years in prison. Hakeem was mostly brought up by his father and a caretaker named Dottie. Growing up with his mom around has created an estranged relationship between himself and Cookie.
https://www.instagram.com/p/BNzeLakB4It/?tagged=hakeemlyon
7. He's got mommy problems. Just like daddy problems, Hakeem suffers from mommy problems. Since he grew up without a real mother figure, Hakeem finds himself most attracted to older women. In fact, on the show, he semi-secretly dates Camilla Marks who is much older than him. Not many people approve of the relationship which creates even more tension.
https://www.instagram.com/p/BQMhsTOj2bj/?tagged=hakeemlyon
8. He helped run the Lyon Dynasty label. After his mom was released from jail, she rejoined Empire Entertainment but eventually decided to open up her own label called Lyon Dynasty. During this time, Hakeem helped to run the label. Eventually Empire bought the label but being a part of Lyon Dynasty allowed Hakeem to learn management skills.
https://www.instagram.com/p/BOYFdhnAoW-/?tagged=hakeemlyon
9. He dreams of running Empire Entertainment. Though he is signed onto the label, Hakeem's biggest dream is to take the place of his father as CEO of Empire Entertainment. However, his lack of experience and maturity may be his downfall, but Lucious appears to be framing Hakeem to eventually take over and run the show.
https://www.instagram.com/p/BO86X5fB3aw/?tagged=hakeemlyon
How many of these Hakeem facts did you already know? Are you a fan of the Empire TV Show? Share your thoughts below!