Looking for more funny yet dramatic shows like Californication? We've got you covered! Check out 5 more shows that prove you can still be hilarious even when you're trying to be serious!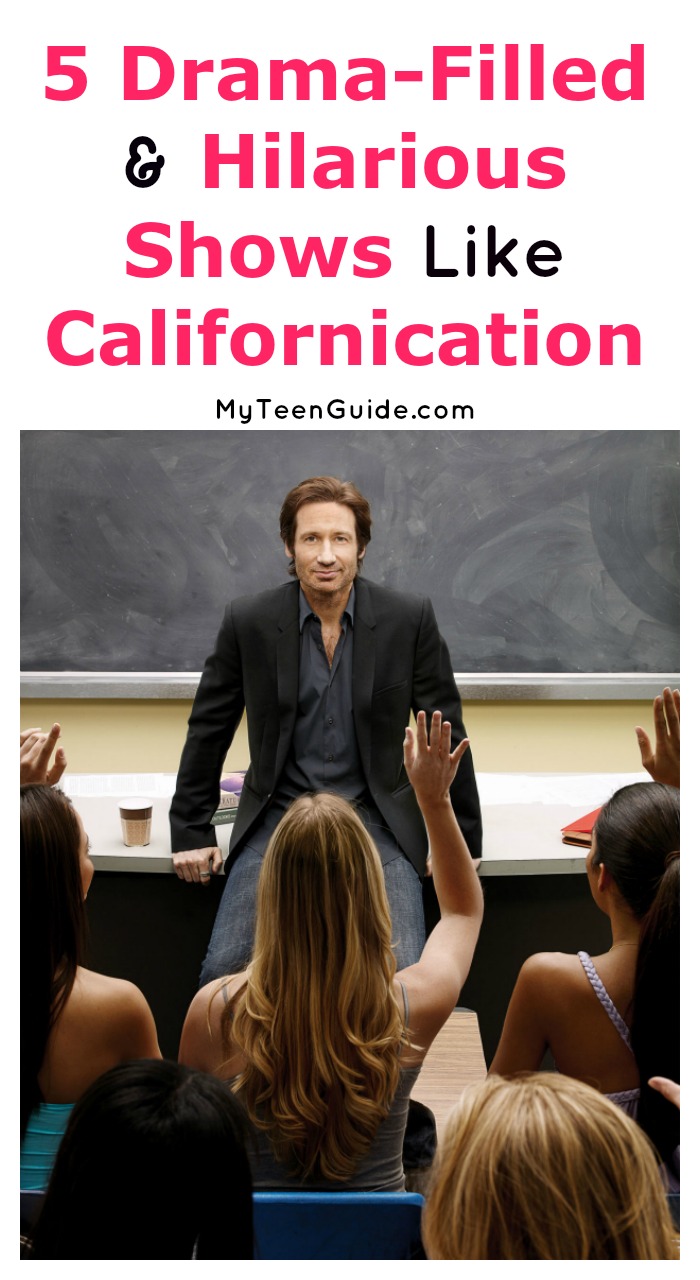 Californication was our go to show when we wanted some drama filled with a lot of laughter. The show is all about Hank Moody, who has a very fitting name. Hank is a novelist who suffers from writer's block and fills his life with drinking and drugs. Sadly, the show ended in 2014. If you've been on the look out to fill the void of Californication, we have a few shows that just might do the trick!
Here are five shows that are just as funny and just as drama-filled as Californication.
Dramatically Funny Shows Like Californication
1. Weeds
If satire if your thing, Weeds has to be the next show you binge watch! Weeds is the perfect example of a mother's love turned dark! The show takes us into the life of Nancy, a widowed mom of two who sells marijuana in order to make ends meet. Of course, selling drugs isn't a one time deal and the family eventually finds itself in a mess!
2. Shameless
Shameless is the picture perfect example of a dysfunctional family. During the show, the family, who is mostly taken care of by their 20-something year old daughter, takes you on a serious roller-coaster ride. One minute you will be laughing and the next you are sad and crying with a character on the show. Somehow the show remains to be extremely relatable! Shameless is bound to give you all the emotions, so prepare yourself!
3. House of Lies
The name alone proves right off the bat that this show is bound to be full of drama. The show, which heavily combines drama and comedy, is all about a group of consultants who do whatever it takes to make a deal. The show proves just what people will do to seal a deal! House of Lies just ended in 2016 so the show is still pretty fresh!
4. Nurse Jackie
Nurse Jackie is the perfect show for people looking for a little satire, a little drama and a lot of laughing. Nurse Jackie added a new flair to comedy-drama shows by placing the show in a medical environment. The show follows a nurse who works in the emergency department at a local hospital. A you'd imagine, a nurse in that setting has a lot to juggle, and what better way to deal with it than through laughter? The show ran for seven seasons so we can assure you it's worthwhile!
5. Mad Men
Mad Men is awesome if you love dark humor, drama and even a little bit of history. The show focuses on the one of New York's most prestigious ad agencies back in the early 1960s. If you think advertising is cut throat and duplicitous now, wait until you see what it was like back then! The show lasted 7 seasons and ended in 2015, so you can watch from start to finish this summer if you want!
What are your favorite drama-comedy shows like Californication? What show do you wish could be renewed, even if just for one season?