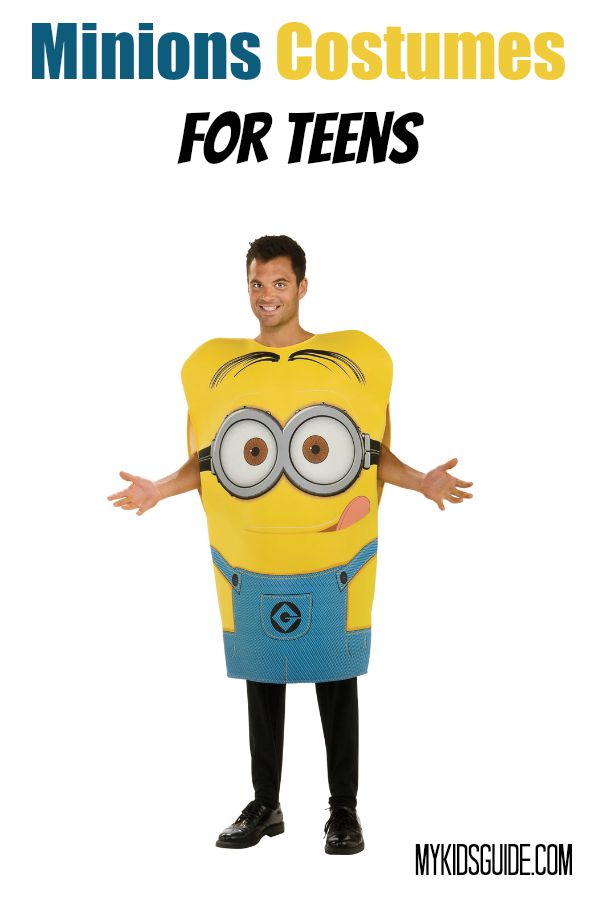 I don't care if it is animated – I love the Minions and these Fun Minion Costumes For Teens are perfect for your Halloween parties this year!  These are some of the best ones I could find online, but you can also think outside the box to create your own special Minions costume from clothing you already have.  I think buying one is way easier, but sometimes making your own can be fun. Check out these favorites of mine!
Fun Minion Costumes For Teens
(Affiliate links included below)
Minions Adult Female Costume:  This one is a cute dress overall set that is perfect for teenage girls.  If you have a pair of boots, you can wear them.  You may even want to cover them with blue fabric to make them look like they match a bit better.  Depending on how tall you are, this skirt might be a bit short for a Halloween party to comfortably play games and such, so some yellow or blue leggings would be a great addition making it a perfect costume.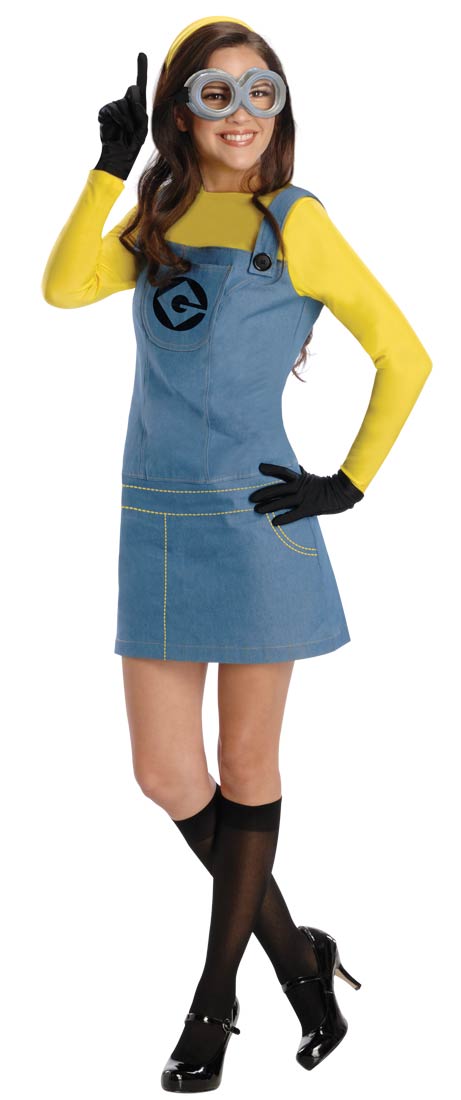 Minions Adult Male Costume:  This is great for guys or girls to wear that want the full pants and look of a classic Minion.  If you are adventurous, you can use some temporary hair chalk or hair spray to make your hair colored yellow or blue.  Use gel to spike it up and create an even better costume experience.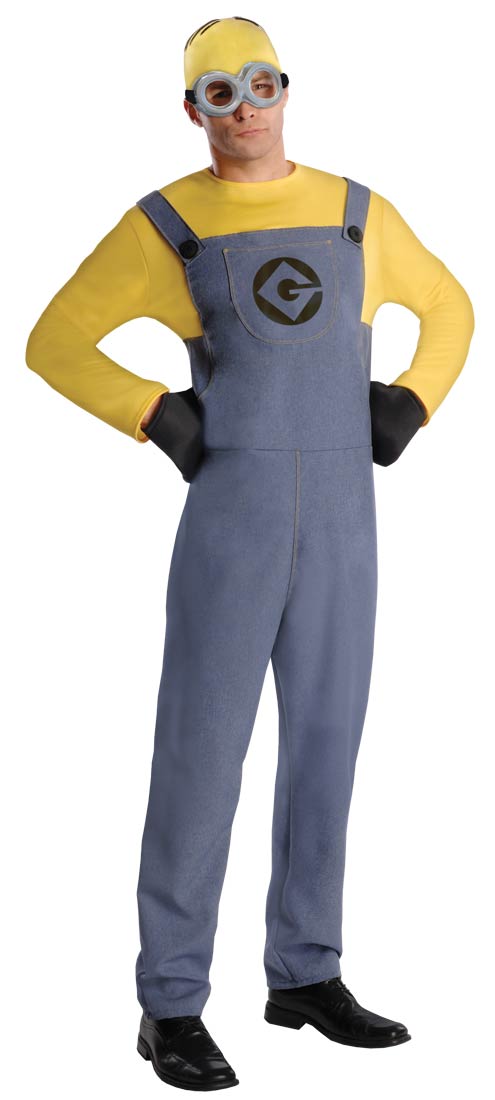 Goofy Minion Dave Adult Costume:  Dave is sticking his tongue out in this fun costume!  Wear blue pants or leggings underneath, and a yellow shirt on top to make sure you keep the Minion theme going.  This is a super fun costume, but a bit bulky if you are wanting to do a hole lot of dancing, sitting or hanging out with friends.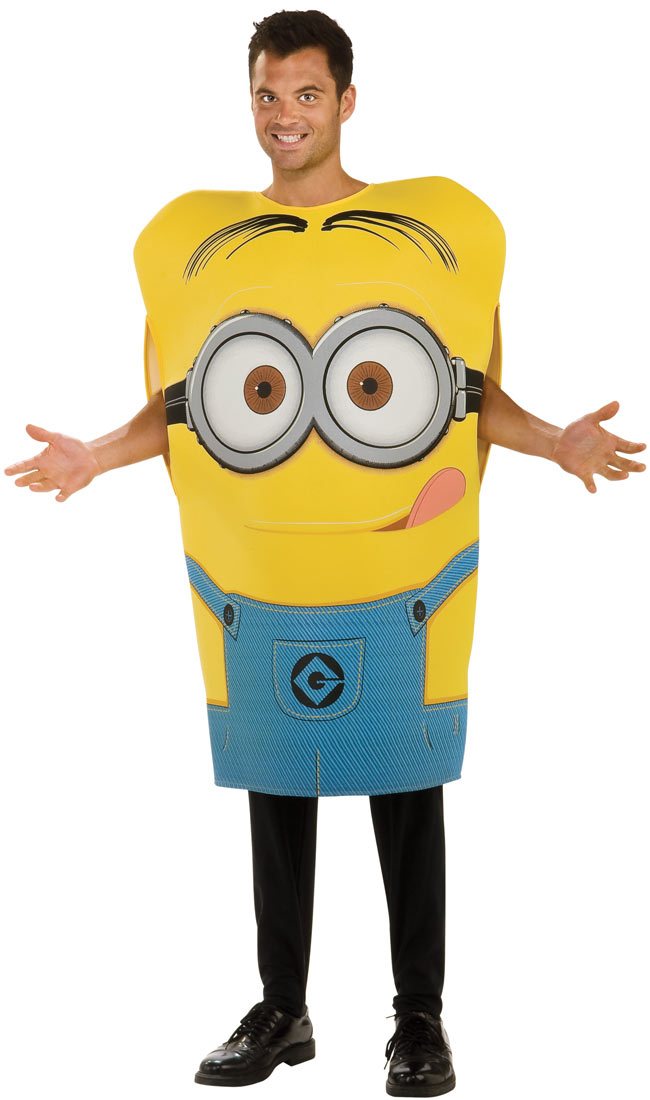 Smiling Minion Dave Adult Costume:  This one shows Minion Dave smiling at his friends like always.  With classic parted hair down the middle this is a great choice if you want to become a Minion for a night.  Just like the other Dave costume, you can easily add pants and shirts under this to keep the colors the same.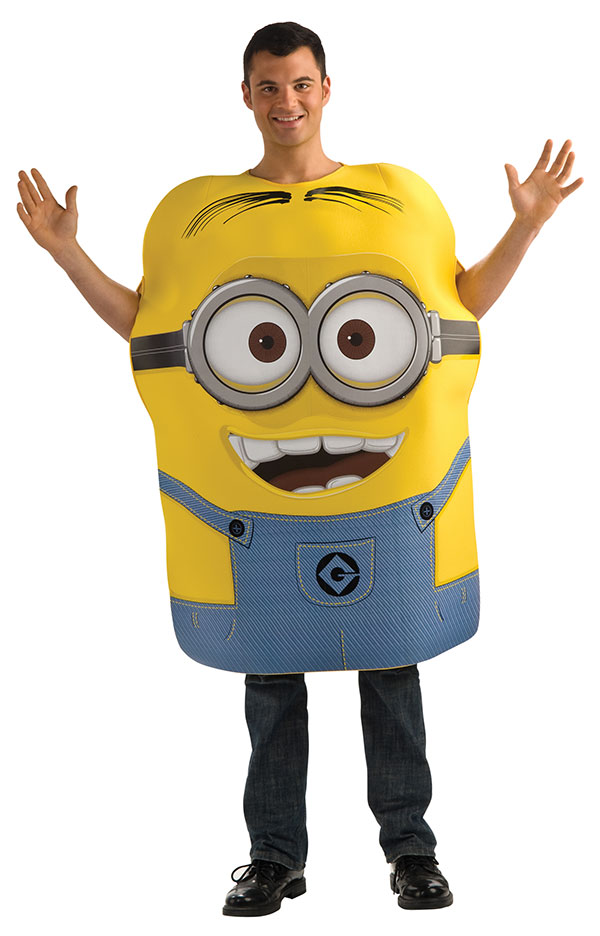 These fun Minions costumes for teens are easy to throw together for your Halloween costume party. Whether you are headed out with little brothers and sisters to trick or treat, headed to a local community event or off to a party you or a friend are hosting these are great choices.  Everyone loves the Minions!  Carry a bunch of bananas and randomly blurt out, "Banana" and you'll be the perfect Minion!
Are you thinking of dressing up in a Minions costume for teens this Halloween? How will you make it uniquely your own? Talk to us in the comments!