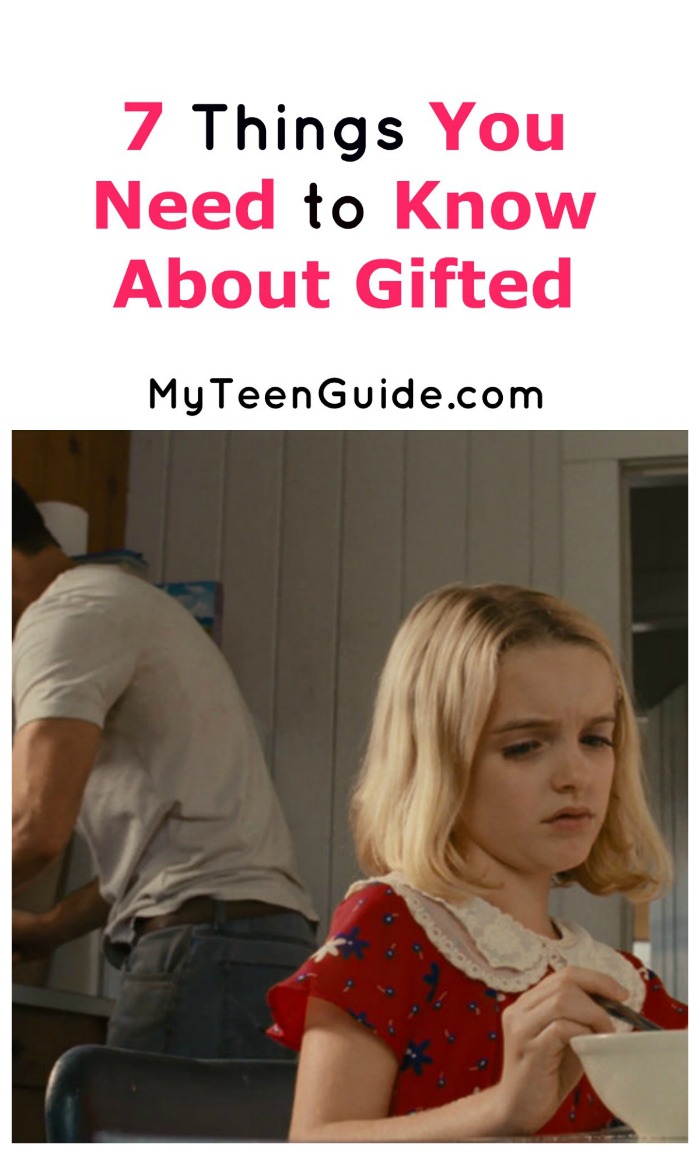 Excited about the newest Chris Evans flick? Check out 7 Gifted movie trivia facts you need to know now. I have a feeling this one is going to require lots of tissues! Gifted is a 2017 drama movie that will be released in theaters on April 12, 2017. The movie stars Chris Evans, Mckenna Grace, Lindsay Duncan, Jenny Slate and Octavia Spencer. Here are some things you may not know about the movie Gifted.
Gifted Movie Trivia
The movie director is Marc Webb, who is no stranger to the world of directing. He directed the 2009 movie 500 Days of Summer, as well as the 2012 movie The Amazing Spider-Man and its 2014 sequel, The Amazing Spider-Man 2. He also directed season 6, episode 16 of The Office television series and the pilot episode for the television series, Limitless. And if that wasn't enough, Webb also directed numerous music videos, including Maroon 5's 2002 Harder to Breathe, Yellowcard's 2004 Ocean Avenue, Fergie's 2006 London Bridge and Green Day's 2009 21 Guns.
Chris Evans, who plays the role of Frank Adler and Octavia Spencer, who plays the role of Roberta Taylor, also starred in another movie together. In the 2013 sci-fi thriller, Snowpiercer, Evans played the role of Curtis, while Spencer played the role of Tanya.
Octavia Spencer has also starred in a voice role with Jenny Slate, who plays the role of Bonnie Stevenson. In the 2016 computer animated movie, Zootopia, Spencer voices the role of Mrs. Otterton, while Slate voiced the role of Dawn Bellwether.
Filming for Gifted took place in the fall of 2015. Filming was done in areas of Georgia, including Atlanta, Savannah, Tybee Island and Wilmington Island.
Did you know that Chris Evans and Jenny Slate dated after meeting on the Gifted movie set? Slate was previously married to Dean Fleischer-Camp, whom she married in September of 2012 and separated from in May of 2016. She and Evans began dating in June of 2016, but sadly separated in February of 2017.
You may recognize some of the cute, little faces in Mary's class. While many of the students are first-time actors and actresses, Sophia Veres, was a student in the television series, Sleepy Hollow, season 3, episode 4, The Sisters Mills and Alyssa Marquez played Lily Randall in the 2016 movie Birth of a Nation.
Oh, and speaking of cute, little faces, you might also recognize McKenna Grace, who plays the lead role of little Mary Adler. Grace currently appears on the television series Designated Survivor as Penny Kirkman. She also appeared in the 2016 movie Independence Day: Resurgence as Daisy Blackwell, voiced the role of Ella Bird in the 2016 The Angry Birds Movie and played the role of Faith Newman, from 2013-2015 in the daytime serial, The Young and the Restless.
Have you heard any great Gifted movie trivia? Share below!