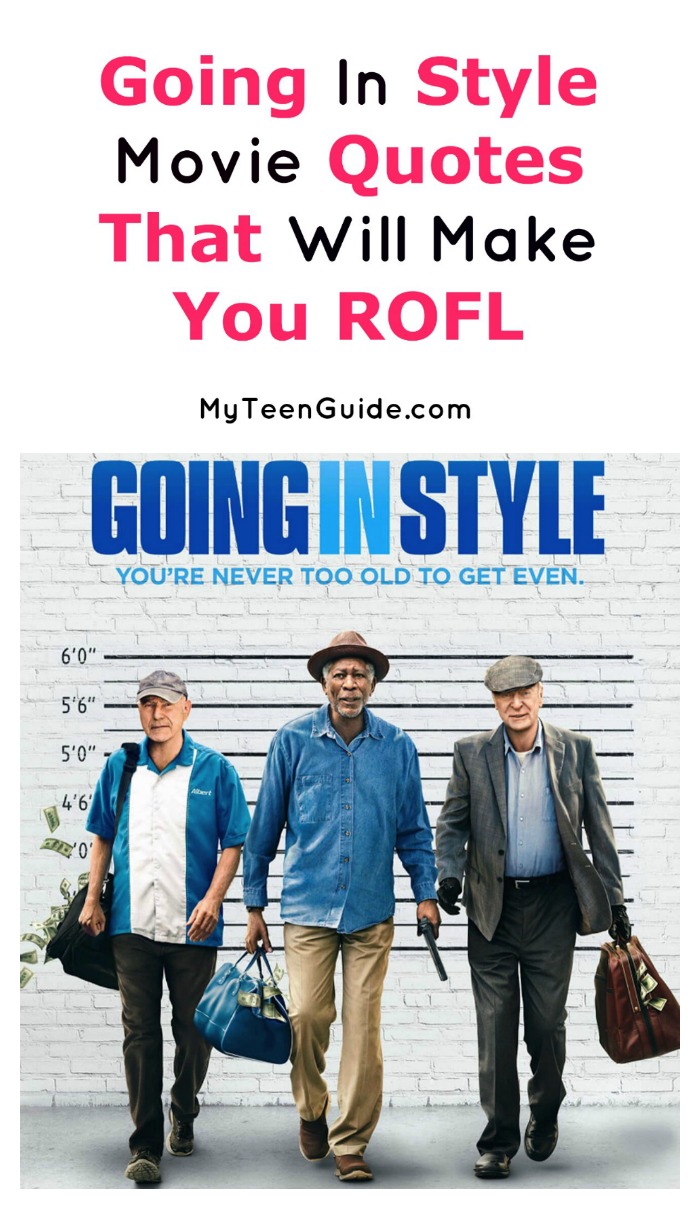 Looking for hilarious and touching Going In Style movie quotes? Check out a few of our favorite lines from the upcoming comedy movie about three senior citizens who decide to rob a bank! Going in Style is a heist comedy movie that will be in theaters on April 7, 2017. The movie is a remake of the 1979 movie of the same name. It will star Morgan Freeman, Michael Caine and Alan Arkin. Here are some great quotes from the 2017 movie version as well from the 1979 version.
2017 Going in Style Quotes
Conversation between Willie, Albert and Joe, as they are watching The Bachelorette:
Willie- "Luke, it's the only choice she's got."
Albert- "She's not going to move to a farm in those heels."
Joe- "She's kissed them all, with her tongue."
Willie- "She's a walking venereal disease."
This was an actual episode of The Bachelorette they were watching. It was season 12, which starred bachelorette JoJo Fletcher. Luke Pell, one of the contestants, is who Willie is talking about. In the end, Luke came in 3rd place and JoJo chooses Jordan Rodgers.
Conversation between Willie and Joe, as they are reading the newspaper:
Willie- "The three men walked off with 1.6 million dollars."
Joe- "They choreographed it like a dance."
Willie- "A conga line right into prison."
Joe- "They didn't get caught."
The men were reading an article about three guys that had robbed the bank, the same day Joe was in the bank, talking to the banker about his overdrawn checking account.
Conversation between Joe, Albert and Willie:
Joe- "I'm thinking of robbing a bank."
Albert- "I'm thinking about buying a Ferrari."
Willie- "I just got drafted by the Nick's. Good week for everybody, huh?"
1979 Going in Style Quotes
Joe, as he wakes up Albert:
Joe- "Wake up, Al. The cops just called us a bunch of amateurs. I suppose we gotta' knock off a bank every other week in order to get some respect from those jerks."
Conversation between Joe and Albert, as they are in a taxicab on their way to the airport:
Joe- "You can get some sleep on the plane!"
Albert- "You kiddin'? I could sooner fall asleep on a roller coaster. I don't like them jets. I don't trust no plane that ain't got no propellers."
Joe and Albert decide to travel to Las Vegas to spend the rest of their stolen money, after giving a big chunk of it to Pete, Albert's nephew, so he can fulfill his dream of opening his own gas station.
Have you heard any hilarious Going In Style movie quotes? Share below!