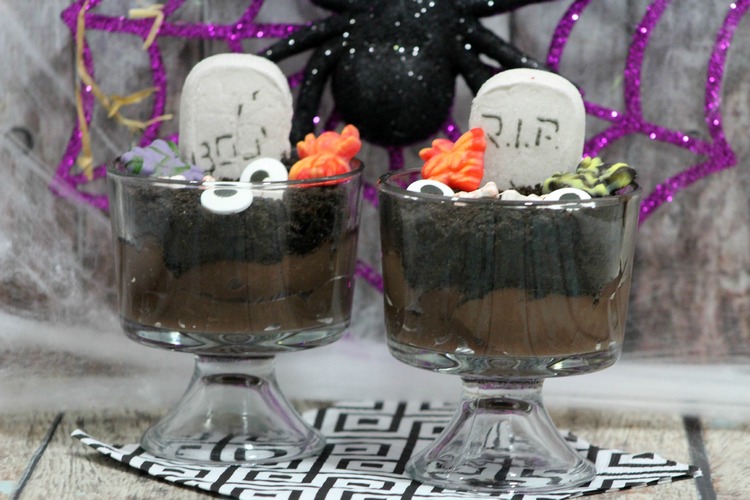 It's still time to plan your Halloween Party favors. This Graveyard pudding recipe will sure be a hit among your BFF and guests. You can even make it together during the party. I am sure some of your friends will eat some of the Oreo cookies while you scoop them in the parfait glasses. Make sure to buy extra packages to have enough.
This Halloween party recipe is so easy to make.
I used instant pudding and Oreo to speed up the process. If you are up to, you can make your own chocolate pudding recipe the day before. The trick with this Halloween recipe is the decoration. They make all the difference so make sure to follow my instructions to have a perfect Graveyard pudding recipe that will impress.
Halloween Party Favor: Graveyard Pudding Recipe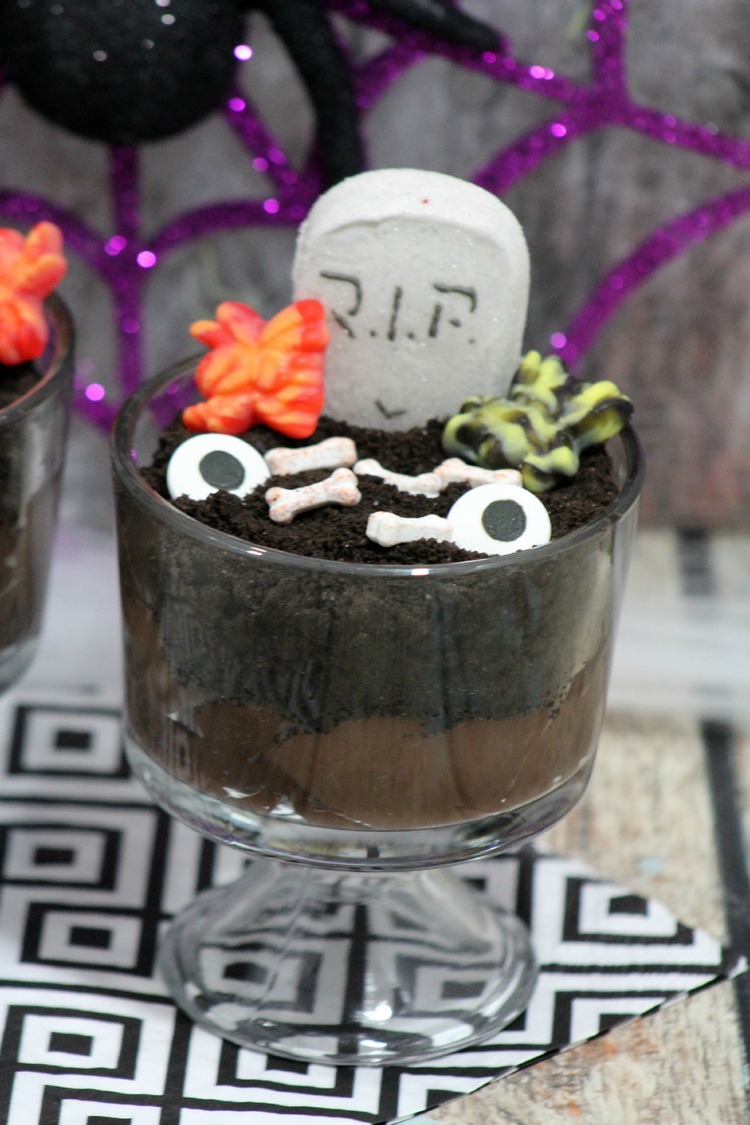 This post contains affiliate links. Thanks for the support.
Ingredients:
1 package of Oreo cookies
1 box of chocolate instant pudding
1 package of PEEPS tombstone
Wilton's candy bones and eyes
Ziplock bags
Milk
Gummy spider candy
Large Candy eyes
Directions:
Separate the Oreo cookies remove the filling.
Put the Oreo cookies into a Ziplock bag, seal the bag and using a rolling pin crush the cookie into small pieces.
Following directions on the back of the box prepare the instant

pudding

.
Begin to build the parfait by putting a scoop of crumbled Oreo cookies on the bottom of the glass.
The second layer is a spoonful of chocolate

pudding

.
The third layer is more crumbled Oreo cookies.
Top this off with the tombstone, bones, and eyes.
Keep in the refrigerator until ready to serve.
Doesn't it look awesome? It is also so good. I mean when you combine Oreo and pudding, you will always end up with delicious treats. Have extra Oreos on hand? Why don't you make these pumpkins Halloween oreo muffins?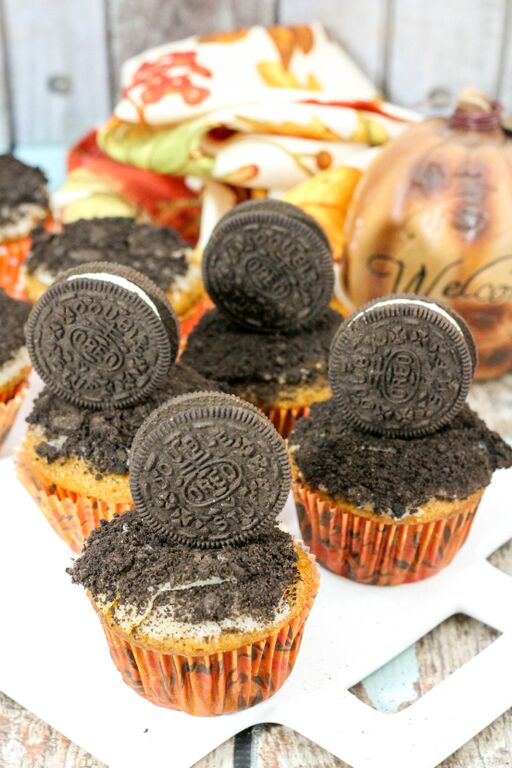 Don't forget to serve this Apple cider Halloween drink as you will be thirsty.

Are you ready for your next Halloween party?