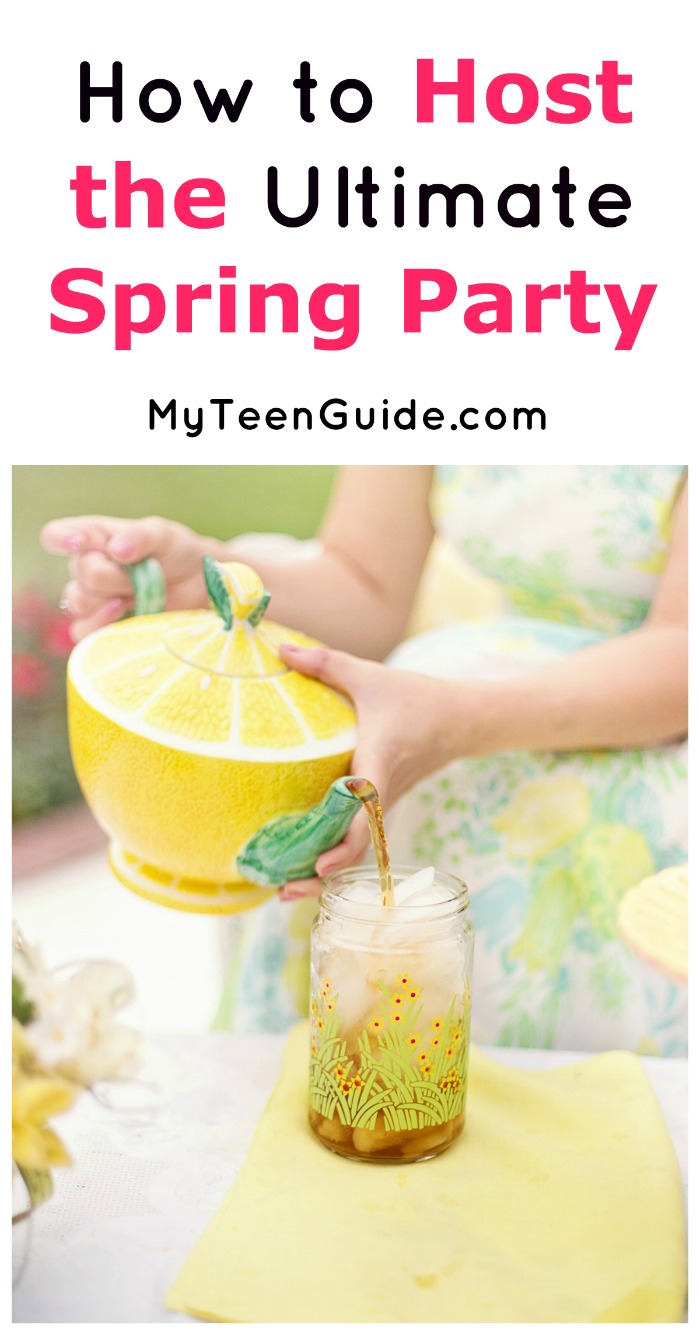 Throwing a spring party is the perfect way to celebrate the end of a dreary winter or to unwind a bit before finals season.
Since you can usually host it outside, you don't have to worry about people traipsing through your house (or cleaning it before they come, my least favorite thing about having an indoor party).
Of course, since the weather can be a tad unpredictable, you'll probably want a backup plan.
Keep reading, for a few ideas on how to make your spring party as fun as it is memorable.
It's probably easier than you think!
Ultimate Guide to Your Spring Party
Decorations
This post contains affiliate links. We earn a commission if you make a purchase.
The right decorations can go a long way toward setting the mood for your party.
When you're picking out plates, cups, and tablecloths, it's good to stick with soft or pastel colors.
Spring is also the time when a lot of flowers are in bloom, so flowers are also a good theme to consider.
You can either find flower-themed decorations or decorate your party space with actual flowers in vases or pots.
Looking for spring party decorations that you can make yourself?
Take a small craft grass or moss mat, glue it to the top of coasters, then cut out around them to make crafty mossy coasters.
Cut out paper raindrops and tape them to the wall to make a spring rain shower.
Or, you can paint designs on plastic or clay flower pots and arrange them around your party space.
Party Games
Whether you go with an indoor or outdoor event, party games are a must to keep the groove going.
Spring is the perfect time for a scavenger hunt, don't you think?
You could also host a grown-up version of an Easter Egg hunt. Hey, you're never too hold to hunt for colorful eggs!
Speaking of eggs, another classic springtime game is the egg toss.
Have your guests split into teams of two and have them stand a few feet apart facing each other.
Then, have one person from each team toss an egg (or water balloon) for their teammate to catch.
After each successful catch, take a step back before tossing the egg back to your partner.
If anyone doesn't catch their egg, of if the egg breaks, they're out.
Food
Finger foods are ideal for parties because they're easy for your guests to eat while they mingle with each other.
Of course, since they're easy to eat, that also means that they can go quickly.
So, make sure you put out plenty for your guests to enjoy.
Some favorites for spring parties are deviled eggs, fried mozzarella sticks, or delicious veggie kabobs.
https://www.instagram.com/p/BQPaHAFgS2H/?tagged=deviledeggs
If you want something light and fresh to serve to your guests, try making a springy salad.
Peas and radishes are a tasty salad combination, especially when you add a bit of feta cheese or a hint of lime juice.
Asparagus is another spring salad star and pairs well with goat cheese or lemon.
These are just a few suggestions to consider when planning a spring party. Honestly, the sky is the limit and putting it together is half the fun. So, what are you waiting for? It's time to party!
Do you have any favorite tips for hosting a great spring party? Share below!