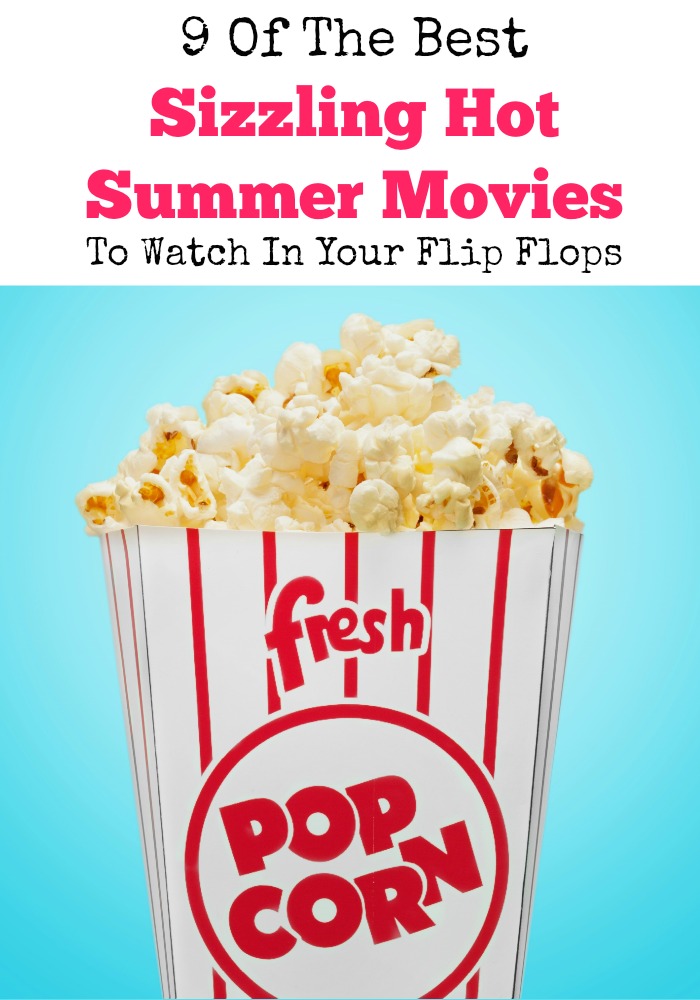 Call your friends and get ready for some hot summer movies! Summer movie nights are the absolute best, especially when you're surrounded by your friends and family. This list includes nine suggestions that are absolutely perfect for your summer movie night. I myself like to keep most of my movies on the light side for lazy summer nights, and these movies are exactly what you need. Set up a projector in the backyard and curl up with some pillows or cozy into your living room on a cool summer evening. Make some yummy snacks and enjoy spending some time with your favorite people and a hot summer movie.
9 Of The Best Sizzling Hot Summer Movies To Watch In Your Flip Flops
1. Blended
This flick is the perfect family movie. It's a cute story filled with heartwarming family bonding moments and lots of laughter. Drew Barrymore and Adam Sandler are brilliantly adorable.
2. Just Go With It
This one is another family favorite. Jennifer Aniston shines in this comedic love story. Aren't we all suckers for a happy ending?
3. Kingsman The Secret Service
This action packed movie will have you on the edge of your seat the entire time. It'll get your heart pumping! There is violence in this film so check with your parents before you watch it.
4. The Longest Ride
This beautiful love story will have you giggling, smiling and crying along with the characters. It's an incredible story complete with some great acting.
5. Bridesmaids
This "go-to" comedy is always hilarious! Melissa McCarthy never fails to impress us with her incredible humor and comedic timing. This movie is rated for older teenagers/adults. Check with your parents before you watch it.
6. Charlie St. Cloud
This story is heartbreaking and heart-warming. Join the characters on their journey as they navigate life, loss, and love.
7. P.S. I Love You
Gerard Butler and Hilary Swank are stunning in this film. This movie never fails to make me cry and smile at the same time. Absolutely thrilling!
8. Paper Towns
Another one of John Green's lovely books is turned into a movie! Follow this intense, striking young love story.
9. Inside Out
Are you looking for an animated movie to watch with your besties? This is the one! It's adorable, inspirational and heart-warming. Be sure to check it out. Inside Out will inspire you!
These awesome movies are sure to be a hit with your friends! So what are you waiting for? Call your besties and set up your summer movie night! 🙂
Copyright: Vector Image by StockUnlimited