Ready for some Jurassic World: Fallen Kingdom movie quotes to get you hyped for this epic flick?
I loved the first Jurassic World movie, so I'm really excited to see what happens next!
Read on for some epic quotes, plus a few fun facts about this upcoming summer blockbuster!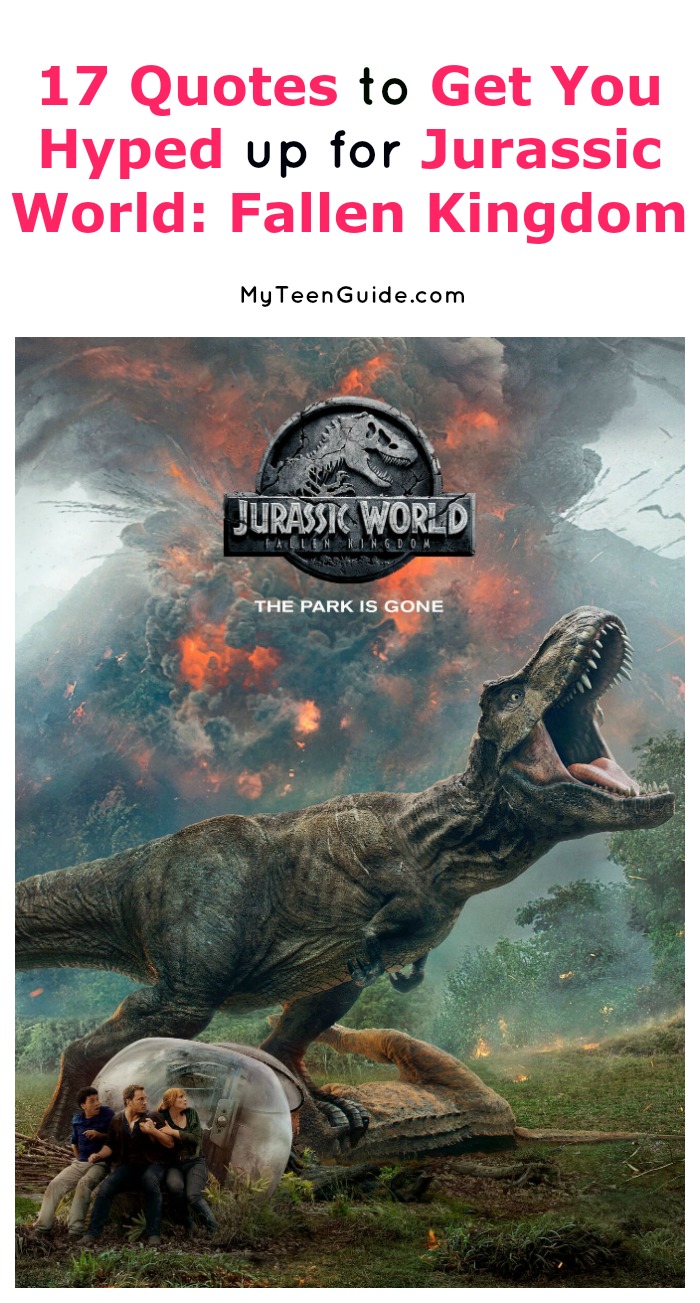 Summer is my favorite time for movies, and this year is shaping up to be an epic year!
I love all the huge blockbusters, but it's so hard to decide which to see first!
Jurassic World: Fallen Kingdom is definitely on my "must-see" list, though! I'm not missing this one!
Related: Top 10 Movies To Watch On Netflix This Summer
17 Quotes to Get You Hyped up for Jurassic World: Fallen Kingdom
Affiliate links included in this post. If you make a purchase through these links, we earn a small commission at no extra charge to you. Thank you for your support!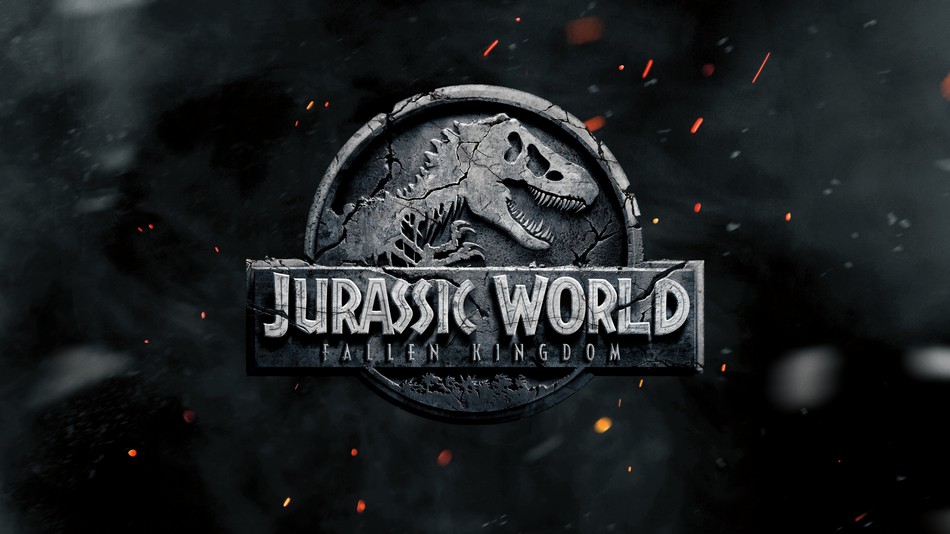 Don't miss out: Skip the lines & get your movie tickets on Fandango! 
Another movie in the famous Jurassic series, Jurassic World: Fallen Kingdom, is soon going to be released.
If you are as excited as I am and can't wait to see Owen Grady (Chris Pratt) and his cute dinosaurs back in action, then you will enjoy reading these amazing quotes from the movie that will get you even more hyped up!
Or as one of the main protagonists would say:
Quote 1:
Claire Dearing: Do you remember the first time you saw a dinosaur? You don't really believe it. It's like a miracle.
The Dino Story Goes On
After the original Jurassic Park trilogy, the new installment of the series hit the theaters in 2015, after a more than a decade-long wait and anticipation.
And it was a huge hit, grossing more than $1.6 billion worldwide.
Some of it was due to the extreme popularity of the Jurassic Park movies, some of it was because it was truly a great movie. But most of it was because people just love dinosaurs.
The bigger, the better.
Related: 5 More Monstrously Awesome Movies Like Kong: Skull Island
Quote 2:
Franklin: It's a T. Rex.
Claire Dearing: It is not a T. Rex. Probably.
[the dinosaur then appears in front of them and roars]
Claire Dearing: See! It's not a T. Rex!
Franklin: That one's much bigger!
Fallen Kingdom is aptly named – the main plot revolves around the same Jurassic World theme park on the island called Isla Nublar in Costa Rica.
However, the park is now abandoned after it went bankrupt and the dinosaurs were let to roam the island freely.
But the upcoming eruption of the island's volcano that threatens to destroy it leads the former park manager and the leader of the newly-founded Dinosaur Protection Group, Claire Dearing (Bryce Dallas Howard), to get back on an island and try to save the dinosaurs.
Quote 3:
Eli Mills: [to Claire] The island is dying. The dinosaurs must be preserved. We thought you could help.
When the team manages to transport the dinosaurs from the island to a sanctuary in the US, the team quickly realizes that the dinosaurs are not being saved, but auctioned, probably to those interested to turn them into powerful weapons.
Quote 4:
Eli Mills: The man who proved raptors can follow orders.
Have you never thought how many millions a trained predator might be worth?
In this newest part of the exciting movie franchise, we will once again see a hybrid dinosaur. This is the same concept introduced in the first Jurassic World, where we saw a hybrid dinosaur called Indominus Rex. It was a mix between a Tyrannosaurus Rex and the Velociraptor.
The new hybrid Indoraptor is also the mix of the two, but it seems a bit smaller, at least from the trailer.
Quote 5:
Claire Dearing: What is that thing?
Girl: They made it.
Owen and Blue – A Dynamic Duo
Quote 6:
Claire Dearing: How many can you save?
Eli Mills: Eleven species. Blue is the last of her kind.
Claire Dearing: You'll never capture her.
Eli Mills: We thought you might know someone who could help. A rescue op, what could go wrong?
Yes, there is someone who could help. The backstory behind the main plot is relationship between Owen and one of the four Velociraptors he trained, Blue. Grady actually accepts to go on this mission because Blue can't be located and controlled without his help. And because Claire asked him, of course.
Welcome to Jurassic World. Watch the final trailer for @JurassicWorld #FallenKingdom. pic.twitter.com/Vo9kNyeCrs

— Jurassic World (@JurassicWorld) April 18, 2018
Quote 7:
Owen Grady: So, uh, what are you dating an accountant now, or…
Claire Dearing: Owen.
Owen Grady: … ventriloquist?
Claire Dearing: Stop it.
Owen Grady: You love a dummy.
Claire Dearing: This is not why we're here.
Owen Grady: I know why we're here. A rescue op to save the dinosaurs on an island that's about to explode. What could go wrong?
Claire Dearing: Blue is alive. You raised her.
The unique way in which Owen is able to handle Velociraptors is what makes him the irreplaceable part of the group, but it is also a great way to give the dinosaurs a chance to show their emotions and intelligence.
Quote 8:
Owen Grady: [to Blue] You know me.
Jurassic World: Fallen Kingdom movie cast
The Jurassic World sequel will see some returning cast members, but also some new faces as well. Of course, the leading duo is back and they pick it up right where they left us.
Chris Pratt is reprising his role as Owen Brady, a charming and funny trainer with plenty of witty remarks in his pocket; kind of like Chris Pratt himself. I guess that's why he is always cast in similar roles. Not that I have something against it since he always shines in them.
With a lot of humor and confidence, expertise as a dinosaur trainer and connection with Blue, Owen is once again the pivotal player in the story.
Quote 9:
[to the dinosaur]
Owen Grady: Hey, girl. You thinking what I'm thinking?
Bryce Dallas Howard, the famous redheaded actress and daughter of even more famous director Ron Howard, plays Claire Dearing, who was the obvious love interest of Owen Grady from the first moment of Jurassic World, and that sexual tension is obvious in the sequel as well.
A bit uptight and perfectionist, totally different from Owen, Claire nonetheless falls for Owen, and vice-versa.
And after caring only for the park in the first movie, she now feels for the dinosaurs and wants to save them all.
Quote 10:
Owen Grady: If I don't make it back, remember you're the one who made me come here.
[Claire goes to say something, Owen smiles and turns to leave]
Owen Grady: I'll be alright.
Another character that we already saw in the first movie is Dr. Henry Wu, played by BD Wong.
You probably know Wong from the great TV show Mr. Robot, where he plays one of the main roles of a transgender woman known by her pseudonym White Rose, a leader of a world-ending hack who is simultaneously the Chinese Minister of State Security. Yeah, you should watch Mr. Robot. Here, Dr. Wu is the chief genetic engineer whose role is to recreate all of the dinosaurs.
Quote 11:
Dr. Henry Wu: I designed this animal myself.
Probably the biggest surprise that awaits the faithful audience of Jurassic World comes in the return of one of the favorite characters from the first Jurassic Park movie. Ian Malcolm, played by Jeff Goldblum, is back and he is as witty and sarcastic as ever. And wise, once again.
After warning everybody in the Jurassic Park about possible consequences of their actions, proclaiming the famous "Life finds a way", he obviously has the same role in Jurassic World: Fallen Kingdom. And, of course, no one listens to him yet again.
Quote 12:
Ian Malcolm: Genetic power has now been unleashed, you can't put it back in the box.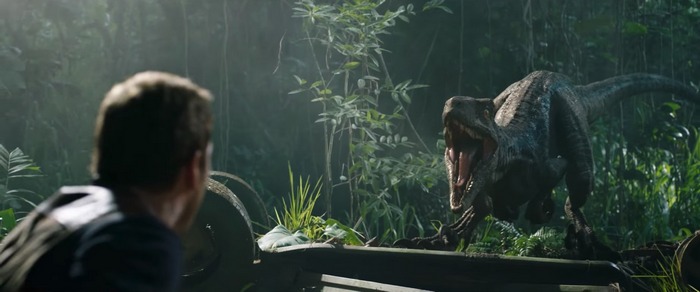 James Cromwell is Benjamin Lockwood, the co-creator of the cloning technique along with late John Hammond. This character is struggling to come to terms with what he created and wants to make up for it.
Another prominent character is Eli Mills, played by Rafe Spall. He initiated the rescue plan and helped build the sanctuary for the dinosaurs. However, his true intentions are sinister and his only goal is profit.
Quote 13:
Eli Mills: Jurassic World, the island, all of that is in the past. I want to show you the future
Toby Jones, best known for playing Truman Capote in Infamous, plays Gunnar Eversol, one of Eli's aides.
We can see him holding the auction for the dinosaurs.
Quote 14:
Gunnar Eversol: This is the most dangerous creature that ever walked the earth.
Beautiful Daniella Pineda is playing Zia Rodrigues, a member of the Dinosaur Protection Group. Zia always aspired to work with dinosaurs, ever since she was a little girl who adored animals and later studied pre-veterinary medicine. Now she is a dinosaur biology expert and she fights to save them alongside Owen and Claire.
Related: 13 Movies of 2018 That You're Absolutely Dying to See
Quote 15:
Owen Grady: They're going to sell them.
Zia Rodriguez: Not Blue. They need him for something else.
Another member of the Dinosaur Protection Group is Franklin Webb, played by Justice Smith. Franklin is the systems analyst of the group who graduated top of his class at MIT.
Fun fact about Franklin – he is afraid of dinosaurs. So, when he joins the rescue group, you know he is gonna have a few terrifying experiences.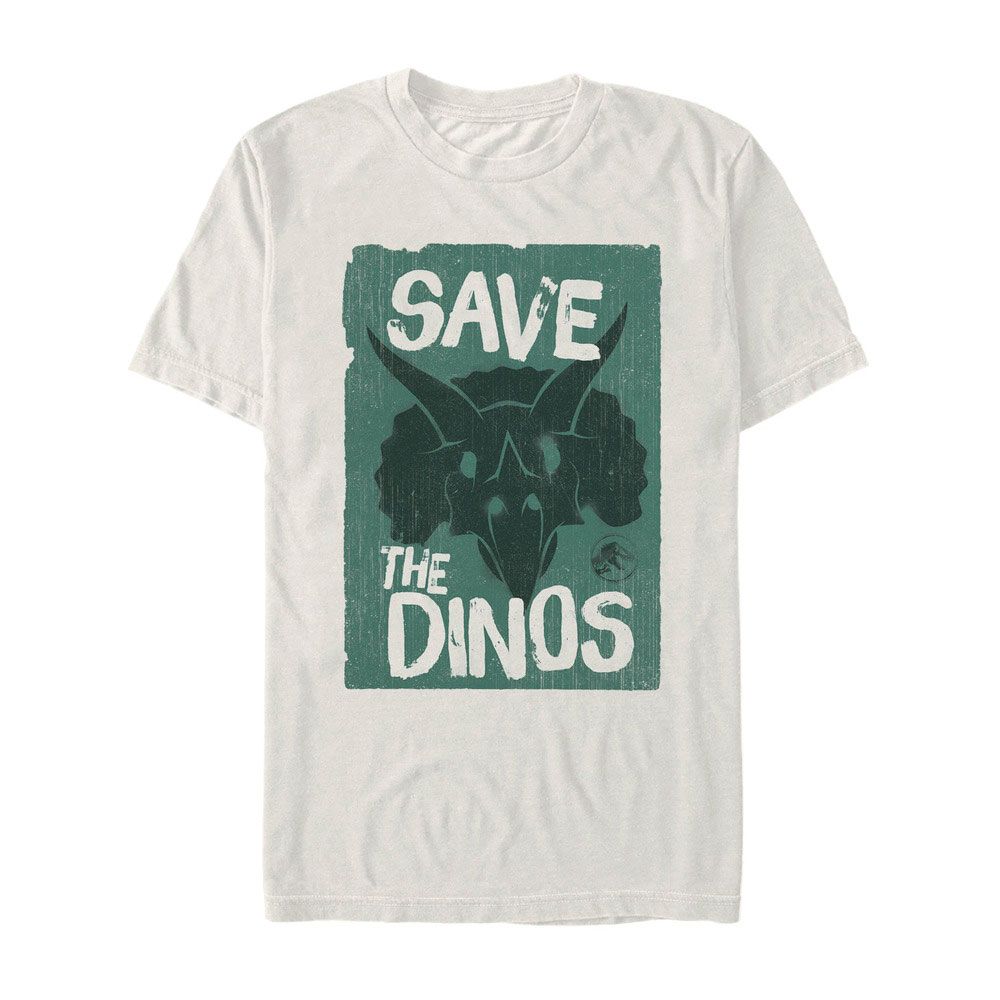 Quote 16:
Franklin: Am I dead?
Owen Grady: Not yet, kid!
Jurassic World: Fallen Kingdom seems to have everything in place. Even the change in the director's seat seems logical and should prove to be the right move.
Instead of Colin Trevorrow, who did a fine job with the first movie and is one of the co-writers for the sequel, the directing of this certain box-office hit was entrusted to J. A. Bayona.
Bayona directed a few great films before taking on this huge responsibility, including The Orphanage, A Monster Calls and Impossible. His experience with directing fantasy movies will certainly come in handy for the biggest fantasy we all share – walking among the dinosaurs.
In the end, we will leave you waiting for the premiere of Jurassic World: Fallen Kingdom with one last quote that will evoke a lot of sweet memories for all of us who watched Jurassic Park in awe, with our mouths and eyes wide open.
Quote 17:
Congressman Sherwood: Do these animals deserve the same protection as given to other species, or could they just be left to die?
Ian Malcolm: These creatures were here before us, and if we're not careful, they're going to be here after. Life cannot be contained. Life breaks free. Life finds a way.
Hear any other fabulous Jurassic World: Fallen Kingdom movie quotes? Share below!