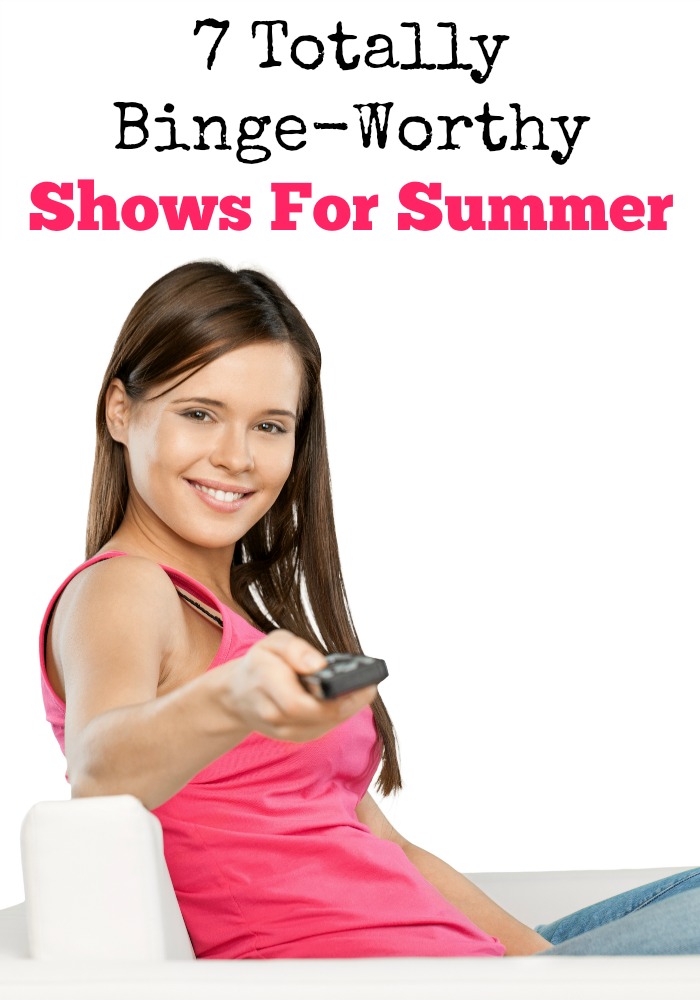 It's almost summertime, and while I plan on enjoying the sun, I need to line up all of my shows for summer! The school year is starting to wind down, and it's time to relax a little bit. A TV day (or two) is a great way to kick off your summer relaxation plans. These seven tv shows are fan favorites, and most of them can be found on Netflix. Whether you're looking for a good laugh or a family drama – this list has something that you will love.
7 Totally Binge-Worthy Shows For Summer
Curl up with some fresh fruit, tea and enjoy your day off! If the sun is shining, head outside on your deck or patio and check out your fave show there. Now enjoy the best shows for summer ever!
1. The Mindy Project
I watched this show so quickly. I just couldn't get enough. Mindy Kaling and her star-studded cast are hilariously impressive. The short episodes mean you can have a quick half hour of relaxation here and there or just watch it all at once (HAHA).
2. Friday Night Lights
This family football story is perfect for everyone. It's a great heartwarming story filled with trying times, hard decisions and lots of inspiration. It's most definitely a family favorite.
3. 90210
Follow a number of different characters through their high school lives and beyond. Lots of difficult situations arise and of course lots of drama! Each character has their own storyline which keeps the show interesting and enticing.
4. Gilmore Girls
Are you looking for a mother-daughter show to watch? This is it! Lorelai and Rory Gilmore have such a strong, beautiful relationship. It's a great show to watch, and there's plenty of episodes. Plus Netflix is reviving this series soon with exclusive new episodes, so you're going to want to be caught up before they do!
5. Glee
Can I interest you in a ton of singing and dancing? You don't want to miss Glee. High School is tricky, tune in to see how the characters deal with the teenage years.
6. The Fosters
This family drama is so extremely interesting and captivating. The Fosters has a great concept that will leave you wanting more. I was impressed by this show and couldn't stop watching this blended family. Check it out!
7. Friends
This show is timeless. If you're in need of a good laugh about a great group of friends, this one's for you. Friends is light, funny and brilliant. This is one of my trusty "go-to" shows. It never gets old.
It's time to curl up on the couch or outside on the patio with these binge-worthy tv shows! Enjoy your summer and make sure that you take some time for yourself. Relax & refresh.
Which of these shows for summer are your favorite? Is there one that you want to watch? Let us know in the comments below. It's always so great to hear your thoughts and opinions.
Copyright: Vector Image by StockUnlimited