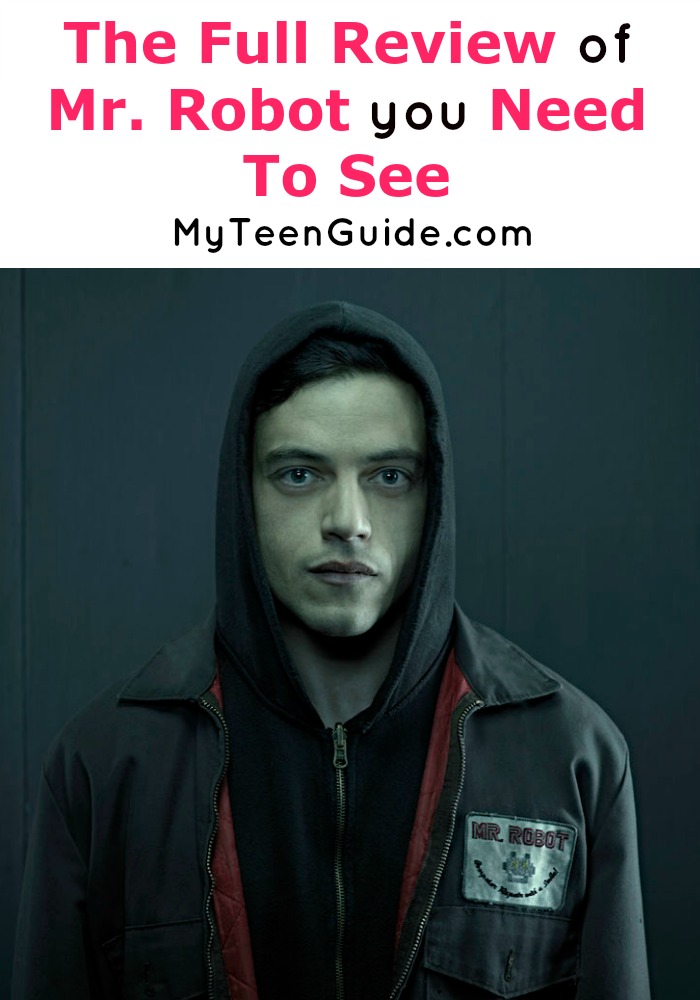 For those of you curious about the Mr.Robot TV series, this review should help you decide to watch! Let's get down into the details! Shortly after Mr. Robot aired in 2015, Forbes called it "the best show of the summer, on track to be a modern classic." Whether or not it turned out to be just that is a decision only you can make, but I've got some helpful insight below.
Related –> 5 Exciting TV Shows Like Mr. Robot That Prove All is Never Lost
The Full Review Of Mr. Robot You Have To See
If you can't get enough of Christian Slater, you're probably going to love Mr. Robot. If you love TV shows about computer hackers and crime, as you probably going to love the show as well. This is probably the opportune time to mention that Slater doesn't play the main character. However, he's still an integral part of the series…. he's "Mr. Robot" himself.
Related –>  What Do You Think Will Happen In Stranger Things Season 2
Meet Elliot Alderson
Rami Malek plays the role of Elliot Alderson. Most people know Elliott as an ordinary computer programmer. What they don't know is that he turns into a vigilante computer hacker, after the sun goes down. And, he totally loves the excitement of what he does!
Unfortunately, Alderson is a man who has always had a problem interacting with the people around him. He has no problem blaming the fact on his anti-social disorder. Then one night, everything changes. He happens upon the biggest hack of his life and realizes that it's only the beginning. He soon finds out that this "grand plan" is the brainchild of none other than mystery man who goes by the alias of "Mr. Robot".
Related –> 5 Brilliant TV Shows Like Psych That Are Criminally Underrated
You might have to watch the first episode more than once, to catch every little detail. On the other hand, if you pay close attention the first time out, you probably won't have an issue. The series isn't "preachy" or exaggerated. And, at least for me, most of the characters are pretty likable… a few have questionable ethics, but not to the degree that it makes you hate them.
Mr. Robot's Never-Ending Story Line
After you watch the first episode, you'll probably agree that there are many ways the story line can progress. It wasn't a series that ended abruptly because the writers couldn't come up with additional ideas.
If you enjoy watching shows like 12 Monkeys and Humans, chances are you probably like Mr. Robot just as much or better. Getting to know Elliot's by way of his personality and watching him interact with Mr. Robot (and the New York City underground hacking scene) is something I recommend. In fact, I can almost guarantee that after you what's the first episode, you'll be hooked!
So did I miss anything important about this show in my Mr. Robot review? Have you seen this series, or is it on your list to watch? Tell me in the comments!
Image via Wikia