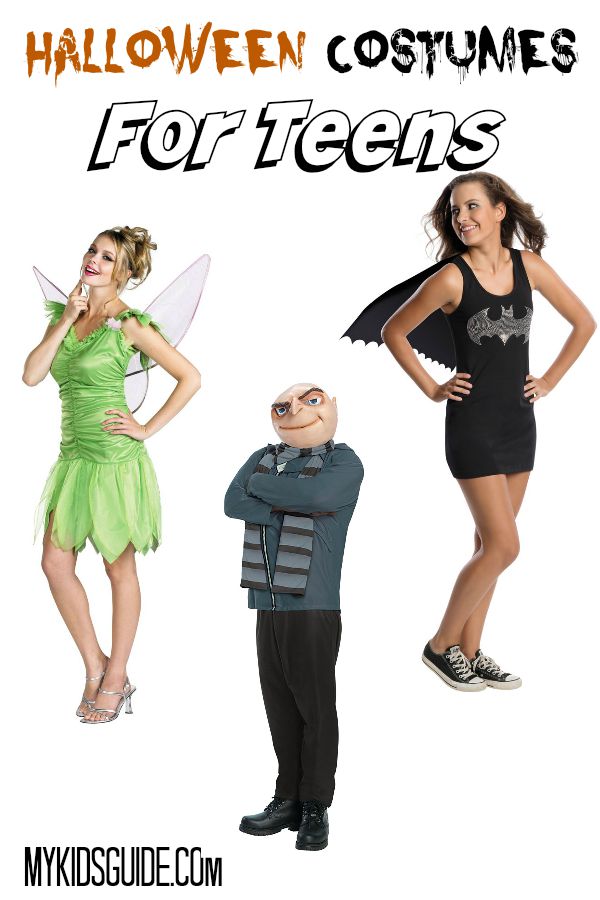 These are my favorite Hot Halloween Costumes For Teens this year! Some classics, some fun unique costumes and a few new ideas all perfect for wearing this year for your next Halloween costume party with friends. Just because you aren't a kid anymore doesn't mean you can't thoroughly enjoy dressing up in a fun costume and hanging out with friends.
Hot Halloween Costumes for Teens
Affiliate links included below.
Dorothy From Wizard Of Oz Costume: This is a classic that is perfect for any brunette to wear on Halloween this year. The best part? You get to wear sparkly red glitter shoes!
Rick Grimes From The Walking Dead: Everyone loves TWD these days, and this is a perfect one on our list of Halloween costumes for teens. Get together with friends and have some go as zombies too for a fun filled The Walking Dead themed group.
Tinkerbell Costume: Everyone loves Tinkerbell from Peter Pan, so why not dress as her this Halloween? The cute green dress and wings make you a fairy in no time. Put your hair up and add some simple flowers to create a super cute costume!
Batgirl Tank Dress Costume: This is a super fun spin on the classic Batman costume. A long tank dress with a cape and the Batman symbol makes it a perfect Batgirl costume for any teen girl!
Spiderman Costume: Ever guy will enjoy wearing this super fun costume to show off their, "spidey skills" to everyone. Spiderman is always popular with super hero and comic fans.
Wonder Woman Costume: This is a fun take on Wonder Woman. Instead of the classic form fitting costume, this is a dress with skirt and cape that make it a little better for a teen to wear, and definitely parent approved.
Duck Dynasty Uncle Si Costume: Everyone loves Duck Dynasty and this is a great costume for the Uncle Si fans out there.
Despicable Me Gru Costume: Everyone loves Despicable Me and the Minions movies, and Gru is of course at the very heart of them all. This costume is a great choice!
Princess Leia Costume: With Star Wars The Force Awakens coming out in theaters this winter, this is one hot costume for this Halloween. Everyone has always loved Princess Leia, and this makes it fun to show your Star Wars pride.
These Halloween costumes for teens are definitely my favorites this year. There are so many fun characters you can be!
What are your favorite Halloween costumes for teens? What will you be this year? Share in the comments!